A few art & design projects done while in school



George B. Dealey Elementary School 1958-63
I attended Preston Hollow Elementary High School in Dallas from 1956 to spring 1958 for 1st and 2nd grades. It was here that i learned about alphabetic letterforms and typography. The family then moved about a mile north and into another school boundary - George B. Dealey for grades 3 through 6; fall 1958 until 1962.


Partial inspiration: 1960 Lincoln Continental Mark V.


Benjamin Franklin Junior High School 1963-1965

The flag for the Warriors Boy Scout patrol. Below: A couple of miscellaneous paintings for my father and mother. Each showed images relevant to their lives. I 'm not sure why i painted them, there was some blank material in the groj and i just sketched lines and added colors.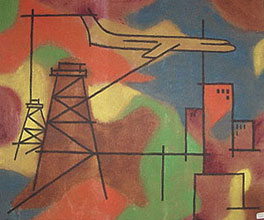 Hillcrest High School 1965-68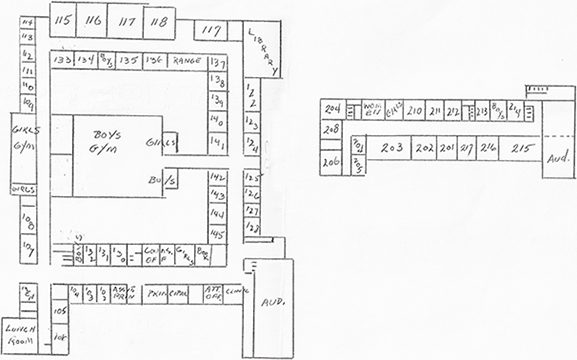 I attended Hillcrest High School in Dallas from 1966 to 1968. I took art classes from Ms. Margaret Hudson who graduated from SMU with a degree in Advertising Art. She assigned a few graphic design projects in the art curriculum - unusual for high school art - and significant in introducing me to design. Ms. Hudson was a major influence on my life and career - a true mentor and role model. I designed stage sets and served as President of the Art Service Club. Those high school years were lots of fun, a great time, and a great experience.



Advice from Ms. Hudson. I adopted the suggestions for my own teaching philosophy.


The Art Service Club was responsible for painting all the spirit posters for hanging around the school and for the pep assemblies. A few of the people: Betsy Brown, Barbara Smith, Laird MacDonald, Becky Kennedy, Jeff Wincek, Glenn Normile, Larry, Cathy Selman, Holly Poole.



Program cover (front & back) for the spring musical festival. Hand rendered with reproduction guidance from Ms. Hudson. The design mimicked the stage set that the audience would see a few minutes after getting the program.
Washing the flats/backdrops in the gymnasium courtyard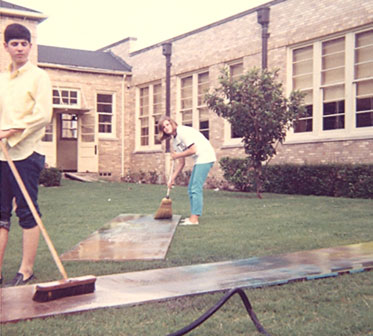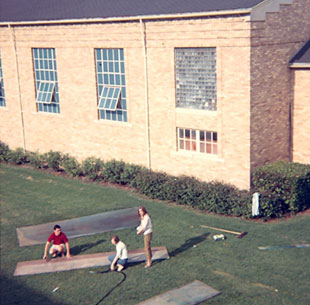 Magazine ad, I don't remember what this was for. Some class assignment, maybe for a museum exhibit or a cover.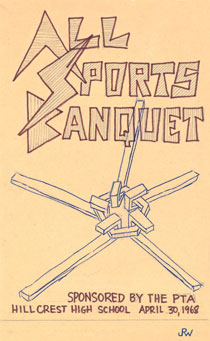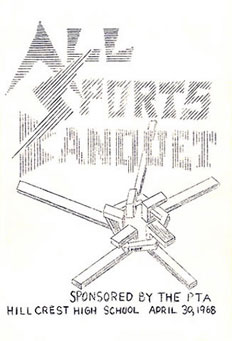 Sketches and finished art for a cover for copying on a 1968 mimeograph machine (remember the purple ink and that great smell?). I wanted to show a variety of elements (the j-shaped prongs) being tied together by 'spirit' as in school spirit. The finished reproduction didn't turn out as well as the sketch.


Above: JRW initial logo for an assignment in art class. Below: the way it looks now:




Also see set designs Jim did at Hillcrest High School

www.jamesrobertwatson.com/workHHS.html