Trip diaries: 1951-2009 • 2010-Now
Africa/Mid-East, Aswan, Cairo, Thebes/Luxor
Europe, Amsterdam, London, Milan, Nice, Paris, Rome
Mexico, Acapulco, Cancun, Cozumel, Mexico City, Monterey, Puebla
Caribbean, Cancun, Cozumel, Jamaica
USA, All but Carolinas, Maine, New Hampshire, North Dakota, Idaho, Vermont




Disney Parks


• 1956 Disneyland, Family, August
• 1978 Walt Disney World, Lana, January
• 1978 Walt Disney World, TGIF, July
• 1983 Walt Disney World, Jerry, Spring
• 1984 Walt Disney World, Family Christmas
• 1990 Disneyland, Laird, January
• 1996 Disneyland Paris, May
• 1998 Disneyland, August
• 2005 Walt Disney World, Roberta, May
• 2005 Disneyland/CalAdventure, Grand Californian, December
• 2010 Disneyland/CalAdventure, Manhattan, October
• 2019 Walt Disney World, Wilderness Lodge, March



Las Vegas


• 1956 Family, August
• 1977 Mike McClure, April
• 1977 TGIF, September
• 1993 Laird, May
• 1994 June
• 1994 Christmas
• 1995 March
• 1996 March
• 1996 August
• 1998 January
• 1999 January
• 1999 June
• 1999 October
• 2000 Mitch, May
• 2000 December
• 2001 July
• 2002 May
• 2003 August
• 2005 January
• 2007 January
• 2009 November



Presidential Libraries and Museums


• Theodore Roosevelt, Oyster Bay NY, 2009 & 2010
• Franklin Roosevelt, Hyde Park NY, 2005
• Harry Truman, Independence MO, 1989
• Dwight Eisenhower, Abilene KS, 1989 & 2015
• John Kennedy, Boston MA
• Lyndon Johnson, Austin TX, 1971 & 2012
• Richard Nixon, Yorba Linda CA, 1998
• Gerald Ford, Grand Rapids MI
• Jimmy Carter, Atlanta GA
• Ronald Reagan, Simi Valley CA, 2010
• George H Bush, College Station TX, 2012
• Bill Clinton, Little Rock AR, 2015
• George W Bush, Dallas TX, 2014
• Barack Obama, Chicago IL
• Joseph Biden, Delaware?






1951-1963 diairies recorded by my father, James W. Watson



1951 • June • Madison Wisconsin
Got call that Grandfather Remmel died, left for Madison at 11a, spent nights in Memphis and Bloomington IL, got to Madison at 1,00p. Funeral the next day. A few days in Madison. Left Madison at 8a, to Anna IL. Left Anna at 7,30a, supper in Jackson MS, home at 1,30a.

1953 • July 24 - August 28 • Madison Wisconsin
FR, Left Dallas for Madison at 3,30p. Stopped in MacAlester OK at 8p.
SA, Left MacAlester at 6,30a - stopped at Miami OK to go into a mine to look around. Stopped at Pacific, just west of St. Louis (Below, boys climbed up to observation point).


SU, Left Pacific at 6,30a. Stopped in Springfield IL to see Lincoln home and tomb. Got to Madison WI at about 6p.
MO, Had a birthday party for Jim. (Dad left for California at 7p.)
TU-TH, (Dad's trip to LA - no family entries.)
FR, (Dad got in from LA at noon.) Mother took us to the University Club for supper.
SA, Left Madison with Mother Remmel at 9a and got to Minocqua at 3,30p. Shopped for groceries. Ate at the Tower with Dick and June.
SU, Fished - no catch. The boys enjoyed the lake and the woods.
MO, Drove up to Spider Lake. Stopped in Woodruff to see the million pennies.
TU, Fished some but didn't catch any big ones. Played bridge with Dick and June.
WE, Took it easy today. Drove over to Lac du Flambeau. Took mother to the Tower for dinner.
TH, Ate supper? at Baracki's (?) in Minocqua after a day of hiking, fishing, and horseshoeing.
FR, Fished some more but only got some little ones. Steve had a big time catching fish.
SA, We left Sunday Lake at 11,15a and got back to Madison at 5p. Picked up Bob, Gladys, Mother, and Carole at the station.
SU, Had a good visit with Bob, Gladys, Norma, Uncle Bob & Aunt Helen, and the Benkerts. Ate dinner at Saks. Visited with Ray Dvorak.
MO-FR, (Dad to Dallas - no family entries.)
SA, Lorraine drove to Westby. The boys visited the farm with Margaret and Olaf.
SU-SU, (Dad in Dallas - no family entries.)
MO, Lorraine is busy getting ready to leave and helping mother.
TU, Lorraine packed up and drove to Westby to pick up Margaret & Olaf.
WE, Lorraine left Westby early and drove to Bethany MO.
TH, Lorraine and everybody spent the night in Vinita OK
FR, Lorraine and family got back to Dallas today after a tiring trip.

1954 • August 27 - September 5 • Colorado
FR, Left Dallas at 1,00p, stayed at El Rancho Motel, Childress TX.
SA, Drove to Colorado, saw some fine mountains, the boys enjoyed the trip. Arrived in Colorado Springs at 7,00p, stayed at Belmont Hotel 2 nites.
SU, Garden of the Gods, Manitou Cliff Dwelling, Cave of the Winds.
MO, Seven Falls, Eagle's Nest, Inspiration Point, hiked up to Helen Hunt Jackson's grave, Cheyenne Mt Zoo, stayed at Navajo Motel.
TU, Pike's Peak summit, cog railway, drove to Cripple Creek in the afternoon.
WE, Drove to Denver via Boulder, Golden, Lookout Mountain, Buffalo Bill's grave & museum. Central City, tour mine, stayed at Fern Lodge, a fine cabin with TV.
TH, Estes Park, Rocky Mt Park, Chasm Falls, End of Valley campground, Bear Lake Lodge, Glacier Basin campground. Spent a fine day. (Back to Denver at 6p?)
FR, Denver City Park, Museum of Natural History, US Mint, back to the park then to the cabin.
SA, Left Denver early. Ate lunch on Capulin Volcano in New Mexico. Stayed overnight in Amarillo TX.
SU, The boys were glad to get home at 3,15p.



1955 • July 29-31 • San Antonio
FR, We left Dallas for San Antonio at 12,45p. Took the back road and got to SA at 7p. Stayed at the Westerner Motel.
SA, Went out to the Alamo in the morning. Ate lunch in the park, then saw Ft. Sam Houston, the Mission San Jose, San Juan, Brooksfield. Ate at Del Rio (on the Riverwalk) and took a boat ride.
SU, Went to the zoo etc. Left SA after lunch. Stopped at Austin to see the Capitol and the University of Texas. Got home at 10,45p.





1956

• July 28 - August 18 • California, Yosemite, Grand Canyon
FR, Lorraine took Jim and his gang out to Storybook Land. Packed in the eve.
SA, We left Dallas on our vacation at 6,30a. Drove to Carlsbad NM. Looked around Hobbs a little. Had a swim before dinner.
SU, Went through Carlsbad Caverns in the morning. Drove to El Paso in the pm. Took a swim, then went to Juarez, Mexico. Ate in a drive-in.
MO, Drove to Phoenix AZ. Saw a lot of saguaro cacti and Arizona scenery. Saw Coolidge Dam. Stayed at the Desert Sun in Phoenix.
TU, Had an interesting trip to California. Stopped in Banning to see Ralph and Mary Webster. Arrived in Pasadena about 4p. Had a swim. Went over to Bob and Gladys for dinner.
WE, Took it easy. Visited and ate with Bob and Gladys. Drove around Hollywood, Santa Monica, and Beverly Hills.
TH August 2, Spent the whole day at Disneyland - 9,30a - 9,45p. We all enjoyed it.
FR, Drove to Wilmington and took the boat to Catalina. Had a swim. Saw a bunch of flying fish. Were disappointed in the glass bottom boat.
SA, Took it easy. Helped Bob put up some back fence. Ate dinner with B&G.
SU, Got up late. Had dinner at B&G's at 3,30. Lorraine drove Dad to the Biltmore (Dad at meetings).
MO, (Dad at meetings) Lorraine and the boys drove to Santa Monica and played on the beach.
TU, (Dad at meetings) Lorraine took the boys to Knott's Berry Farm.
WE, (Dad at meetings) Lorraine washed and took it easy.
TH, (Dad drove back to LA) Took Bob, Gladys, and Carole out to dinner. Lorraine packed up during the day.
FR, Took off for San Francisco. Stopped to see Jack Filman in Ventura and the Sinsheiners in San Luis Obispo. Stayed in Monterrey. Went to the beach in Carmel.
SA, Took the 17 Mile Drive and enjoyed it. Looked around Monterrey and drove to Oakland. Rode cable car, ate at DiMaggio's in Fisherman's Wharf. Saw the Bay Bridge, Telegraph Hill, Chinatown.
SU, Drove to SF from Oakland and over the Golden Gate Bridge. Saw truck-car accident (Hwy 50.) (Del Monte Groves?) Drove to Merced (Hill's Motel). Got the air-conditioner fixed in Merced.
MO, Drove to Yosemite. Went up to Glacier Pt. (lunch) and then to the big trees. Wow! (Bear, 2 bucks, deer.) Checked in our tent cabin, then cooked out (hot dogs) and saw the firefall. (Slept in tent at Lodge.)
TU, Cooked scrambled eggs over a campfire - good! Hiked to Bridal Veil Falls. Drove out Tioga Pass enjoying mountain scenery - deer (lots of them) and snow. Stayed at Lee Vining CA.
WE, Up early. Saw ghost town at Rhyolite. Stopped at Las Vegas to play the slot machines. Boys waited on curb. Saw Hoover Dam. Stopped at Kingman AZ.
TH, Started at 6,30am. Drove up to the Grand Canyon. What a ditch! Ate lunch with the deer and birds. Drove to Winslow, Ariz.
FR, Detoured from Hwy 66 to see the Petrified Forest and Painted Desert. Drove to Tucumcari NM.
SA, Got home about 4p. Everybody glad to be home - even to the 100* weather.



1957 • August • Camp, Mineral Wells
We took Bill or Steve to Camp Grady Spruce, spent a day at the Baker Hotel in Mineral Wells.





1957

• August 18-23 • Oklahoma
SU, We left Dallas on our vacation at 7a. Drove to Duncan and Lawton OK. Looked around Ft. Sill and then drove through the Wichita wildlife refuge. Spent the night in Altus OK.
MO, Drove up to the Quartz Mt. Lodge in the am. Went fishing and swimming in the pm. Checked in at 3p. Had a good time around the lodge. Lorraine water skied today.
TU, Hiked around the rocks. The boys got up early and went fishing. We water skied in the afternoon. It was tiring but fun. Moved out of the lodge and into a cabin on the shore of the lake. Swam, fished, and cooked hot dogs on the beach.
WE, Spent the day taking it easy - fishing and swimming. Bill tried water skiing today and did pretty well. Mr. Greer of Dallas gave us a boat ride. Ate at the lodge in the evening.
TH, The boys fished and climbed. We left the cabin at 11a and drove to Anadarko. Saw the program in the grandstand; drove out to the Indian Village; and saw the pageant in the amphitheater in the eve. Saw plenty of Indians - dances, costumes, etc.
FR, Left Anadarko and drove to Chickasha for breakfast. Stopped in the Arbuckles to hike down to a stream and wade in the water (Turner Falls). Ate lunch at Lake Murray Lodge near Ardmore. Took the scenic route and got back to Dallas about 7p. Ate dinner at Southern Kitchen.



1958 • July 27 - August 9 • Wisconsin
SU, We left Dallas for Wisconsin at 7,30a. Spent 3 hrs in Sherman TX getting the car fixed. Stopped at Fort Scott, Kansas (Red Ram Motel?) for the night.
MO, Drove to KC for breakfast. Called Mac Miller and met him at Union Depot for coffee. Left KC at 11,30a and drove to Madison via Des Moines, the Amana country, and Dubuque IO. Got there about 1a.
TU, Took it easy visiting with the mothers, Chuck, etc.
WE, Took the boys to the museum.
TH, Went boating with the boys on Lake Wingra.
FR-SA, (no entries)
SU, Drove to Wisconsin Dells. Took boat ride thru the Dells.
MO, Borrowed Walter Niederer's boat and went over to Lake Mendota and had a picnic lunch on picnic point with Chuck, Jean, and Ricky.
TU, We drove to Westby and had a good visit with Margaret and Olaf. The boys had fun at the farm (Jim jumped off loft in barn and cut his lower lip?). Ate picnic lunch at Coon Valley.
WE, Dad drove to Milwaukee with Bill & Steve and had broiled Bratwursts with Dick, June, and the cousins - went to the Braves - Pittsburgh game. Got back to Madison at 12,30a or so.
TH, (no entry)
FR, We left Madison at 9a after having the car fixed. Drove through Dubuque, Davenport, Keokuk, and had lunch near Hannibal MO. Spent the night at (blank)
SA, Arrived back in Dallas about 11p in a driving rain.



1959 • July 10-12 • Houston
FR, Left Dallas for Houston at 4,45p. Got there at 11,30 and stayed at Western Skies motel. The whole family.
SA, Visited Taylors, Folks, Neighbors, and Dunhams, then went to San Jacinto to visit the battleship and the battleground. Drove on to Galveston at 5,30 and stayed at Buccaneer hotel. Ate at Paul's.
SU, Got up early and chartered a boat. Everybody caught some fish! Back at noon. We spent the afternoon at the beach. Left Galveston at 6p. Stopped in Huntsville to see Sam Houston's house and grave and the prison. Home at 2,30a.



1960 • July 22-30 • Colorado
FR, Finished packing car, took Blackie to Dr. Holt, then met the Johnstons and the Radkes at the Circle and took off for Colorado at 11,30a. Ate at a roadside park and stopped at Amarillo.
SA, Left Amarillo at 6a and drove to Walsenburg CO then went to Salida and Gunnison. Checked a couple of campsites and set up camp on the Taylor River.
SU, Fished but didn't catch anything. Drove up the river and found a better campsite.
MO, We broke camp and moved to another campsite about 15 miles farther up the Taylor River. It was a better site, not so dirty, and cooler.
TU, Spent the day resting and fishing. The boys went horseback riding (Jim on Peanut who took off running and rared back on his hind legs). Played bridge in the evening.
WE (Jim's birthday), Took it easy and fished in the evening - didn't catch anything. Lorraine drove the kids over to the riding stable. Played bridge in the evening after taking a ride up to Taylor Lake reservoir. We won the money.
TH, Broke camp in the morning and left for Colorado Springs at noon. Drove over Cottonwood Pass and arrived in Manitou at about 4p. Drove out to Scout Jamboree site with Johnstons and saw Steve. Watched closing ceremony and program.
FR, Left Manitou at 9a. Ate breakfast at Walsenburg. Inspected old coal mine town near Trinidad. Reached Amarillo at 5,30p and drove on to Memphis TX. Steve left Jamboree at 3,30p but didn't leave Colo Springs until 7(?).
SA, Left Memphis TX at 7,00a. Ate breakfast at Childress and drove on to Dallas.





1961 • July 23 - August 10 • Civil War sites, NYC, Washington DC, Wisconsin


SU, Left on our vacation at 8am. Spent the night at Memphis, Tenn (in the original, very first Holiday Inn Hotel Courts; named after the Fred Astaire movie and before the word motel - from motor + hotel, was popularized). Played miniature golf. Dad had low score for the day - 35.
MO, Drove to Shiloh battlefield and drove along tour route and inspected the area (Great-grandfather Aaron fought here). Continued on to Chattanooga and went up on Lookout Mt. to see battlefield. Spent the night in Chattanooga (at Albert Pike motel - still there, below).
TU, Left at 7,30a and drove down to Chickamauga battlefield. Went to Oak Ridge, Tenn and went through Atomic Museum. Drove thru Knoxville, visited Davy Crockett birthplace cabin. Spent the night in Bristol, VA.
WE, Drove thru Roanoke and visited Appomattox Court House. Drove to Richmond - then to Williamsburg. Luckily found motel room, then spent some time in restored area.
TH, Watched Visitor Center movie at 8,45 then spent the morning in the restored area. Drove to Jamestown, crossed on ferry, then went to Petersburg battlefield. Spent the night on north side of Richmond.
FR, Drove back into Richmond to see Confederate Museum in Jeff Davis' old house. Drove to Fredericksburg and saw Marye's Heights battle area. Went on to Washington and stayed in Holiday Inn. Went in to town to see Wash. Mon. etc.
SA, Spent the day in Washington and the Smithsonian buildings.
SU, Drove to Mt. Vernon and looked over George's old hangout. Picniced along way back, then went to Arlington cemetery, Lee House. Drove in to see Wash. at night.
MO, Visited Capitol and Senate and House buildings. Then Supreme Court. Visited FBI at 4pm.
TU, Lorraine visited Pan American Union building and the boys and I went to Bureau of Engraving. Took off for New York about noon. Stopped in Verona NJ and had supper with Bob and Helen Shaw after driving up on N.J. Turnpike thru Baltimore. Stayed at Howard Johnson motel in Ridgefield Park, New Jersey.
WE, Went over to New York and checked in at New Yorker Hotel. Took boat trip around Manhattan then went to United Nations. Ate dinner at Mama Leone's. Walked for awhile.
TH, Drizzled all day. Got tickets for TV shows Say When (Art James, 1961-65, NBC Studio 6B - 30 Rock) and The Price is Right (Bill Cullen, 1953-63; Don Pardo, Colonial Theater, 1887 Broadway/62nd, 1st equipped for color production, 1st color telecast Nov 3, 1953. Demolished 1977). Took subway to Wall Street area and visited Stock Exchange. Back on bus. Taxi to PiR TV program at 5p. Steve, Jim, and I went to Yankee Stadium to see Yanks and KC.
FR, Checked out after going to top of Empire State Bldg. Drove to Battery Park, boys and I went to Statue of Liberty while Lorraine parked car. Left NY at 3pm. Drove out NJ and Penn turnpikes to Gettysburg PA.
SA, Went thru museum, then toured battlefield taking a look at Ike's farm. Left about noon and drove to Lorain Ohio. Got pretty lousy motel room in rainstorm. Ate at Howard Johnson restaurant.
SU, Drove to Madison.
MO, Took a drive around the campus. The boys went swimming at Wingra and looked over the zoo. Lunch at Mother Remmel's and dinner at University Club.
TU, Tried to find a boat or canoe to rent. Ate lunch at Union with Chuck, Jean, and Ricky. Went swimming at their pool. Ate dinner at 2116 Fox. Boys played miniature golf.
WE, Left Madison at 7a after 6a breakfast at 2116 Fox. Compressor busted near Lincoln IL. Got it fixed in Springfield. Drove around St. Louis and spent the night in Rolla MO. Highways 51, 66, 69, 75
TH, Left Rolla at 7a and arrived home at 7p.



1963 • August 10-26 • St. Louis, Chicago, Wisconsin
SA, 6,15 left Dallas, drove to DX in Tulsa, ate lunch, saw FL Osborn world headquarters outside Tulsa. We got on Will Rogers Turnpike to Chicago. Played games in car. 1,20 got to Missouri. Stopped at Dairy Queen (Joplin?), went through Springfield to St. Louis. 6,00 stopped in Rolla for gas, saw grape vineyard. 7,45 stayed at Ozark Plaza Motel at (66 at Lindbergh?). Ate at Flame Cafe, then back to motel.
SU, St. Louis, 6,45 left motel to see Operetta outdoor theater in Forest Park, then Cardinals Stadium. 8,50(?) crossed Mississippi River to Illinois (at Alton?). Then ate breakfast at a place about 9,45, then stopped at 11,00 for gas and later stopped at Stuckey's at 12,50. Then went on and arrived in Chicago about 2,45, found a motel (Shore Drive Motel), looked around town, went through Chicago to Natural History Museum and ate lunch at the beach, then came back to the hotel to change clothes. Took IC train downtown and then ate dinner at Mammy's, took IC back to motel and went to sleep.
MO, We woke up at 8,15 and ate breakfast at 9,15, then went to Museum of Science & Industry at 9,50 and ate lunch there at 1,30 then left museum at 3,50 and went to the Shedd Aquarium from 4,10 to 5,45. We got out of Chicago at about 6,00, then ate dinner on the road at 8,30. Got gas and drove some more and arrived in Madison at 9,05. We got to Grandma's house at 9,30 and went to sleep.
TU, I woke up at 7,15 and ate breakfast at 8,50 and then went to zoo until 11,00. We left Madison about 11,30 and got to Westby at 1,30 to visit Margaret & Olaf. Ate lunch at 2,05, saw ski jump and Tri-State breeders til 4,30, then ate dinner at Aunt Margaret's house. Left Westby at about 5,50 to go to Madison. Went to see Bob and crew at 8,06 and talked til 9,15, drove around town from 9,55 to 11,30, then came home and went to sleep.
WE, Woke up at 9,00 and ate breakfast at 10,00 (then did something until about 1,00). Ate lunch and went sightseeing, then home, to the park until 4,30. We got dressed for dinner at the University Club at UW Union. After dinner we went to Chuck and Jean's to show slides and give Norma presents until about 11,00, then went home to sleep.
TH, I woke up at 8,20 and ate breakfast at 9,00, then left for Milwaukee at 10,20, I played with Tommy at Dick's (and had lunch there) and we went to new zoo til 4,45. Steve and dad went to Braves Dodgers game, Bill and Pete went to state fair. Then we all had a snack and left for Madison at 6,20, stopped for gas at 6,30 and got to Madison at 7,50. Watched TV and drove around town at 10,30 then went to sleep at 12,00.
FR, I woke up at 9,30, 10,00 went to Math Building and sightseeing until 11,15, ate lunch at 12,00 in a cafe, at 1,00 went to zoo and Grandma Watson's house, 5,00 got dressed to go see Aunt Elizabeth at 5,15. 7,00 we went to Chuck's for dinner until about 10,00, then back home, packed, and sleep at 11,00.
SA, Woke up at 8,00, 10,00 we drove to North Woods, stopped at 11,10 for gas and for beer at 12,30. Ate lunch at 1,15 in Wausau, grocery shopped in Minocqua, gas again at 2,25. Arrived at lodge at 4,15, settled into rooms, fished, ate dinner, more fishing, sleep at 11,00.
SU, Woke up at 8,30, breakfast at 9,30, rowed and played baseball with dad and uncles. Took pictures until 12,30. Cabin, rested, lunch, rowed, took a walk. Dinner at Paul Bunyan's. Water ski show at Minocqua. Sleep at 10,45.
MO, Woke at 9,30, walked, played horseshoes, lunch, fished, dinner, fished, played, sleep at 10,45.
TU, Woke at 9,15, rowed and rowed, horseshoes, baseball to 12,45. Lunch, swimming til 4,15. Lac du Flambeau Indian reservation, dinner, costumes, Pow wow. Home, sleep.
WE, Woke at 9,30, breakfast, horseback riding, horseshoes, lunch, swimming to 4,00. To Trout lake Point and Boulder Junction, watched bears at dump, dinner, til 8,00, saw ski show again in Minocqua, home, played cards, sleep.
TH, woke at 8,45, hiking, lunch at Uncle Richard's cabin, swimming, barbecue dinner cookout on pier, baseball, island for marshmallow roast; read comics, sleep.
FR, Woke at 9,00, breakfast, rowed, hiking, lunch, swimming til 5,00. Played cards went out to eat at Yeshek's Tower for dinner, played cards, packed, sleep.
SA, Woke at 6,45, breakfast, left Sunday Lake at 8,30, gas at 10,45, got to Madison at 1,10, ate lunch out (McDonald's?) to Grandma Watson's to see Ricky play at UW church or carillon tower, dinner at Remmel's.
SU, Woke at 7,00, left Madison at 7,45, stopped for breakfast at 8,30 bought food at 10,50 and ate it at 1,30. Drove to Rolla MO, stayed at Zeno's.
MO, Woke at 5,50, left Rolla MO at 6,20, breakfast in Springfield MO at 8,45, lunch in McAllister OK at 12,45, home at 5,30.



1964 • August 12-16 • New Orleans
Orange TX, Maplewood LA, New Orleans, Baton Rouge; mom (and Bill?) drove.



1966 • August 24-28 • San Antonio and Monterrey, Mexico
WE, Georgetown, Inner Space; San Marcos, Aquarena Springs; San Antonio, Fiesta del Rio.
TH, Drive, cross border.
FR, Monterey, Mexico, Grotto at Villa de Garcia.
SA, Drive Monterrey to San Antonio.
SU, Drive to Dallas.

1967 • August 12-21 • Atlanta and Florida
SA, Left on vacation at 7am. Lunch in Monroe LA, Vicksburg battlefield, drove to Meridian MS.
SU, Stopped in Selma AL and Montgomery, drove to Columbus GA to visit friends, on to Atlanta.
MO, Stayed in downtown Holiday Inn. We went out to Six Flags in am. Went to baseball game in evening, Braves & Giants.
TU, Visited Cyclorama, checked out, drove to Stone Mountain, railroad ride, sculpture; drove to Valdosta.
WE, Drove to Jacksonville FL, St. Augustine, Ormond Beach.
TH, Drove to Cypress Gardens to see water ski show, then to Tampa to visit Busch Gardens, then St. Petersburg to visit Manny Douglas.
FR, Drove to Sarasota to see Circus museums, back to beach by 4,30.
SA, Up early, drove to Mobile AL, visited battleship Alabama, stayed at Ramada Inn.
SU, Early drive, afternoon in Bay St. Louis, New Orleans, walked around French Quarter.
MO, Left NOLA at 7am, drove Alexandria, Shreveport, Dallas.
Meridian MS, St. Augustine FL, Sarasota FL,



1971 • March • Chicago, Evanston
Sigma Chi Pledging & Rushing committee meeting; visit Steve, Sigma Chi headquarters, Old Town.

1971 • August • DeKalb IL
Sigma Chi Leadership Training workshop, Tulsa, Six Flags over Mid-America, St. Louis; DeKalb; Greg Dial.

1971 • September 18-19 • Milwaukee and Madison
FR, Flew to Milwaukee, Rehearsal, Dinner, Pieces of Eight on lake.
SA, Steve & Heidi wedding and reception, Cooper's backyard. Drove to Madison arriving at 9,30.
SU, Bill, Jan, and Jim visit grandmothers. Drove to airport at 2,00, Minneapolis layover.



1971 • Galveston


Slept on the couch in the Sigma Chi house at U of Houston. Drove to the beach. Slept in the white Mustang in the parking lot at Stewart Beach, listened to the surf until mosquitoes became too annoying. I recorded surf waves, played it back in the car with the windows up. Walked beach, ate on the boardwalk. Felt free, excited.

1971 • Salt Lake City
Sigma Chi Pledging & Rushing committee meeting; Temple Square, Tabernacle, Mormon museum.

1972 • March 25 - April 1 • NYC UT Study Tour • Paramount Hotel
Dr. Pierce (Adv) and Dr. Scott (PR), 20 advertising, public relations, journalism, and theater majors
SA, Depart Braniff 9,10a to JFK 2,08; bus to hotel; 46th Street, Century Paramount Hotel, room 529, Times Square; subway to Greenwich Village, ate Greek souvlaki, saw Fantasticks, saw The Bitter End, Folk City; walked home (50 blocks), 5th Ave & Broadway, delicatessen on the way; party in hotel room with Michigan students.
SU, Rockefeller Center, breakfast; Broadway theaters; mass at St. Patrick's; Central Park, Fifth Avenue; lunch, Horn & Hardart, hotel; lobby - 2,45, bus to apt, Fifth @ 15th, Joseph Trum, Rick Houser, Mal Bybee (UT grads), Village, Washington Square; Chinatown, dinner; subway, Empire State observation deck; hotel, Times Square; party in Guy's room - teasers; call Susan, sleep.
MO, 10,00 tour Young & Rubicam (3rd largest, 24 floors, 1,500 people), presentation, lunch; 2,00 IBM, international advertising; 5,15 Dolphin, The Computer in Advertising; got ticket for Follies, eat at Flame Steak, bought postcards; hotel, TV, write letters, sleep.
TU, 10,00 tour CBS, talk with Walter Cronkite in Executive Dining Room; Italian lunch; 2,00 Toured Ted Bates agency (4th largest); ate hot dog, saw the Dick Cavett show; Follies(WinterGarden Theater); dinner, Steak & Brew, hotel.
WE, Breakfast; 9,30 Carl Ally agency presentation and talk; hotel, Greek lunch; 2,45 tour Advertising Age magazine; saw offices of J Walter Thompson (largest), Doyle Dane Bernbach, and Wells, Rich & Greene; Central Park, shot movie; hotel, TV, sleep; eat, walk Times Square, sleep.
TH, Breakfast; 8,00 bus to Stamford Connecticut, Conoco headquarters, presentation, Italian lunch buffet;1,50 bus to Hudson River, Institute for Motivational Research, saw upper Hudson, Harlem, hotel; try ticket to Hair - no, walk around, sleep.
FR, Up early, breakfast at automat; 10,00 walk to NBC, presentation on censorship in media; hotel, got phone books; subway to South Ferry, Staten Island Ferry, saw Statue of Liberty, lunch on Staten Island, back to subway; hotel, nap; tried Hair - no, ate hot dog, walked around theater district, hotel, nap; party with Seagram's, Times Square, sleep.
SA, Pack, shop for t-shirts; Central Park; 2,20 bus to airport; 4,10 Braniff to Austin.

1969-73 • Sigma Chi Austin
Trips to beach (Jerry, Jimmy, Tom); Laredo; Winter Park skiing; Aspen skiing.
Mexican border towns, Ciudad Juarez, Neuvo Laredo Boys Town, Reynosa, Matamoros

1973 • December 22-28 • Mexico City • Family Christmas
SA, Left Dallas at noon, checked in to Sheraton Maria Isabel, dinner at Hotel Cortez.
SU, Saw Ballet Folklorico in late morning, bullfights in the afternoon, dinner at Denny's.
MO, Toured Cuernavaca and Taxco from 8,50a - 8,00p, Gitaneri's for dinner and Flamenco dancing show.
TU, Lunch at Arroyo restraunt, took metro to Zocalo.
WE, Visited the Plaza of the Three Cultures, lunch at hotel, drove to Shrine of Guadalupe and Pyramids.
TH, Chapultepec park, lunch at Del Lago, Anthropology Museum, drink in hotel, up to observation deck of the Pan American Tower.
FR, More museum, pack, check out at 1,15p, to Dallas at 5,30p.



1976 • March 3-7 • NYC BG1 • Edison Hotel
WE, 50 cent cab ride (shared with 2 businessmen), Times Square, Burger King
TH, Call to make appts Friday with Pressman (12noon) and Sybarite (3,00); lunch, sausage house with the Whites; shop & walk with Tom, 5th Ave, FAO Schwarz (bought dice), saw Tom's agent, Central Park; hotel; Brentano's, Schwarz, bought Chicago ticket; hotel; Chicago; hotel, sub and walk to TGI Friday's, Charlie's; hotel, sleep.
FR, 12,00, saw Mrs. Pressman; hotel (had Ed cancel the Sybarite appt); lunch at Charlie's with Whites, Toni, and Mark; 2,30 saw James Pressman contract, deal; park with Ed, walk to Madison Square Garden, Penn Station; met April, sub to hotel, told White's of Pressman deal, called home, walked with Whites to Tom's play; Yes, No & Yellow, sat with Windell Edgar; walk home by 42nd & Times Square; party with cast, friends; eat falafel dinner in Greenwich Village; hotel, sleep.
SA, Lunch at Ma Bell's; ran for tickets to Chicago - sold out, split up for shows, Toni, April, and I to Wiz but passed A Chorus Line and bought 2 tickets, Toni and I stay, April to movie; A Chorus Line (original cast); hotel bar, met others; Toni, Mark, and I search for more tickets - saw Pacific Overtures; dinner with Dennis at Sweet Basil, Village, gay bars (Meatpacking); hotel, drink in room, sleep.
SU, Saw the Whites off, pack; meet Dennis in the Village, lunch, Front Porch, saw Dennis' apt; hotel, drop Ed off, to airport.

1976 • April 5-12 • NYC BG2 • McBurney YMCA
TU, April 6; 23rd St Y, took cab to meet Devlin at LaGuardia, we talk and ride cab to Pressman; 2,30, Met with Pressmans, Jacoby, Devlin, discussed licensing contract; Gramercy bar
WE, April 7, Took train to New Jersey, Met with engineers at the Pressman factory.
Shows,

Pippin, Bubbling Brown Sugar

, movie, King Kong (Times Square W bar)
MO, April 12, Received licensing contract from Devlin and delivered it to Pressman.

1976 • August 17-21 • NYC BG3 • McBurney YMCA
23rd St YMCA with Woody Kane
TU, August 17, Met with Pressman, finalized design, approved model, decided on name Backgammon in the Round; New Jersey factory; Getting drunk in the village, Christopher St., Sheridan Square. Subway back to 23rd St. Y, passed out in Woody's room. The next day we split up - I had Pressman business; Show,

Pippin;

train to Boston, Bicentennial walk, Plymouth, Cape, show?; rented car, drove to NYC.

1977 • Febuary 16-21 • NYC BG4
American Toy Fair, backgammon display; 23rd St Y or East Side Y, Movie Times Square, King Kong, Show,

Your Arms too Short



1977 • May • Drive to California
Drive with Mike McClure, Phoenix, Grand Canyon, Las Vegas, sleep in Tropicana parking lot, CircusCircus, Folies Bergere?; Los Angeles, Marina Del Rey (TGIF open, May 19)

1977 • September • California, Arizona
Los Angeles, Playa del Rey, beach, Friends at TGIF; Las Vegas, Folies Bergere?, Grand Canyon

1978 • January • Tampa
TGIF, USF library to prepare notes and recommendations; Lana, Walt Disney World

1978 • March 7 - July 17 • TGIF Opening Team van
Nora Hughes, Lenzy Griffin, Lee Ann Malina, Brad Nelson, Gary Sweatt; Paul Curran, Malcolm MacRae
• Rolla MO, Columbia MO, Springfield IL, Schaumburg IL (Schaumburg open, Mar 17) Chicago, Chicago, Second City, Madison WI, Chicago, Cleveland (Mayfield Hts open, Apr 17), Chagrin Falls OH, Louisville KY, Memphis TN, Hot Springs AR, Dallas
• Hot Springs, Jackson TN, Louisville KY, Mammoth Cave KY, Nashville TN, Chattanooga TN, Atlanta, Savannah GA, Brunswick GA, Tampa FL, St. Petersburg, Sarasota, Naples, Ft. Lauderdale (open, Jun 26)
• Jamaica, Montego Bay, Negril, Ocho Rios, Ft. Lauderdale
• Ft. Lauderdale, Walt Disney World, Lake City, Atlanta GA, Jackson MS, Dallas


1978 • July • Jamaica, Montego Bay, Negril, Ocho Rios, Ft. Lauderdale
Flew from Ft. Lauderdale. Lenzy Griffin, Brad Nelson, Leann Molina, Nora Hughes, TGIF. Montego Bay, Ocho Rios, waterfall, Negril.



1978-79 • TGIF Traveler


Los Angeles Marriott (Sept), Denver, Dayton, Shreveport, Houston, St. Louis.

1979 • San Diego • TGIF
Mission Valley hotel HW seminar, Mission Beach; Tijuana MX.

1979 • July 4 • Providence RI • Bristol

1981 • March 19-24 • NYC Study Tour
Bret Gilbert, Roy,
• Thursday, 5,40 Met at Arts Magnet parking lot, 10 people and luggage piled into one Volkswagen van; American Airlines flight to New York's LaGuardia airport; Bus ride into and through sights of Manhattan; Edison Hotel, Orientation session on 22nd floor; Walked around theater district, danced on Broadway, pizza and souvlaki lunch, 42nd Street; Subway to Battery Park; Staten Island Ferry ride past Statue of Liberty; Downtown, Fraunces Tavern, Wall Street, Federal Hall, Stock exchange, Trinity Church; World Trade Center, Ben & Jerry's ice cream, and observation deck on 107th floor; Subway to hotel, pizza in room; Barnum at St. James Theater; Hotel room gatherings.
• Friday, Breakfast at Burger King; Bought tickets for '42nd Street'; Radio City Music Hall backstage tour; Fifth Avenue, stores, Plaza Hotel, Central Park; Bus ride up Madison Avenue; Cooper-Hewitt Museum, Guggenheim Museum, Metropolitan Museum of Art; Some to hotel, some to American Museum of Natural History; Subway to hotel; Chinese food for dinner; The Elephant Man at Booth Theater; Birthday party for Lisa in Roy & Bret's room.
• Saturday, 42nd Street, library, Grand Central Terminal, pastry breakfast, Hyatt Hotel; Empire State Building observation deck; Subway to hotel; Movement workshop conducted by Peter Lobdell; Catch students smoking marijuana, called their parents, escorted them to the airport; Free time, Macy's, shopping, Chinatown, Little Italy, SoHo, Metropolitan Museum, dinner; Amadeus at Broadhurst or Woman of the Year at the Palace or Into the Woods; Gathering in Wanda's room.
• Sunday, Breakfast in Wanda's room; Free time, church, Rockefeller Center; Lincoln Center visit and Bookstore; The Fifth of July with Christopher Reeve at the New Apollo Theater; Hotel; Subway marathon; Chinatown, Little Italy, dinner and pastries; Taxi race home; Killer and gathering in girl's room.
• Monday, Breakfast in hotel coffee shop; Performing Arts High School, discussion with Jerry Ames; Seminar with Lewis Merkin of Children of a Lesser God; Shopping at Thrift stores; Greenwich Village tour conducted by Arthur Marks, shopping, Washington Square and Charles Barnett; Subway home; Fruit, cheese, cheesecake, and Italian bread dinner in Wanda's room; 42nd Street at the Wintergarden Theater; Dessert at Sardi's.
• Tuesday, Free time breakfast; Backstage tour and discussion with Allan Fox at the New Apollo; Pack and check out of hotel; Walk to ABC Studios, Carnegie Hall; Free time, Museum of Modern Art, Bloomingdale's, and shopping; America at Radio City Music Hall; Free time, shopping; Six course dinner at Mamma Leone's; Bus to LaGuardia from hotel, goodbye to Broadway; Flight leaves for DFW.



1981 • April • Arkansas and Branson
TH, 2,00 Leave AMHS parking lot, Sherman gas, Lake Eufala, Arkansas, Ft. Smith gas, play King-of-the-Wall; dinner, Asher's house, sit outside, sleep in bedrolls on floor.
FR, Eureka Springs, drive around and pass van, shop & sightsee, drive to Passion Play and statue; Branson, set up camp, pool pinball, drive to dam; charades, campfire.
SA, Silver Dollar City; dinner, camp; Baldknobbers show; camp, poker, hear bigfoot.
SU, Inspiration Point, drive by Beaver Lake, scenic view; lunch, Ashers; car games, McD, McAlester, Sherman.
Campers, Trysh Travis, Katy Pybas, Jessica Heimberg, Daniel Webster, Craig Stoddart, John Mullins, David Opalecky, Tom Asher

1981 • August 14-28 • Egypt, London, Amsterdam
FR, Bill drive to DFW, Flight to London, Orange 747, movie, Private Benjamin.
SA, Arrive Gatwick airport, train to Victoria Station, cab to Piccadilly Hotel; walk to Design Centre, hotel, got ticket to Cats; London Experience bus tour with mom, hotel, nap; Cats, hotel, eat cheese & crackers, sleep; up at 2,30, walk to Palace "How many guards are here at night?", hotel sleep.
SU, Walked to Savoy Hotel breakfast, walk along Thames, 10 Downing, Royal Horse guards, Big Ben, Westminster Abbey, Buckingham Palace, changing of the guards, Victoria Station, subway to St. Paul's; City of London Museum, coffee pastry, British Museum, hotel, eat.
MO, Cont bkfst in room, Sub to museum, Design Centre book shopping, National Gallery, Trafalgar Square, lunch with mom, hotel; cab to Heathrow, snack at airport. 4,30, EgyptAir Flight to Cairo, Customs, cab to Ramses Hilton #814, sleep.
TU, Breakfast in hotel; tour Cairo, Museum, Pyramids; hotel, nap, dinner.
WE, Early flight to Luxor, boarded boat Osiris, lunch on ship, carriage ride to Sound & Light show.
TH, Bus to Denderah and Temple of Hatshepsut, evening at Luxor Temple.
FR, Bus to Valley of Queens, King Tut's tomb.
SA, Cruised to Esna temple, Edfu & Temple of Horus, Kom Ombo; costume party on ship, I was Tut.
SU, Temple of Kom Ombo, left for Aswan before lunch, visited botanical gardens by felucca; checked in to New Cataract Hotel, felucca ride, dinner in hotel.
MO, Early flight to Abu Simbel to explore temple of Ramses II, left Abu Simbel, stop in Aswan, to Cairo at 7p, Hilton hotel.
TU, Left Cairo at 6,45, Istanbul, arrived in Amsterdam at noon, cab to Amsterdam Sonesta hote; walk around town, media show, beer in cafe; walk to Dam, churches, Burger King. Mom and I went on evening wine & cheese canal boat tour.
WE, Bkfst in hotel, city bus tour in morning - diamond factory, Rijksmuseum. hotel, lunch. Mom and I went on tour to Leiden, Delft, Hague, North Sea, Madurodam. Dinner in hotel.
TH, Bkfst in hotel, I walked city, museums, Anne Frank house, train station, subway, Rembrandt house, Van Gogh Museum, train ride. Dinner at Five Flies restaurant.
FR, Morning in hotel room. Left Amsterdam on KLM at 2p for Chicago, customs, Dallas at 9,30.


Fernando Farallon & Antonio Estandia, Mexico City



1982 • November 24-28 • Cozumel
TU, Muse Air, Houston Hobby, dinner, Birra Poretti's, April's house, Jerry's, sleep.
WE, Drive airport, flite, bus to Cozumel Caribe, check-in, room, beach, walk, drinks, happy hour sunset, pier, dinner, hotel, lobster, sleep.
TH, Rent moped, town, bkfst, Las Palmeras, market, Sol Caribe, El Presidente, bull ring, Cedral ruins, tip of isla, bar, monkeys, transversal to town, hotel, rest, play tennis, moped to town, dinner, Pepe's, walk waterfront, Carlos y Carlos, home in rain.
FR, Bkfst, hotel, rent snorkel, moped to Sol Caribe, snorkel, fish, sunken airplane; Plaza Maya, lunch, San Francisco, taxi, hotel, snorkel, room; Pepe's, homemade nachos, walk town, shop, dinner, Morgan's, hotel.
SA, Bkfst, Pepe's, town, cemetery, shop, return mopeds, lunch, El Portal, hotel swim, taxi to town, shop, rugs, shirts, liquor, dinner, pepe's Playa, walk, Carlos y Carlos, taxi hotel in rain.
SU, Pack, beach, check-out, taxi, Las Palmeras, airport, flite, Jerry's, Ninfa's, Tom Bartley's, airport, home.



1983 • January • Detroit • Steve & Sandy wedding

1983 • New Orleans • Walt Disney World • Jerry, Spring
Drive & camp in Jerry's VW van. Camp Wilderness, Magic Kingdom, Epcot. Great Liquor survey, picked Dewar's Scotch at WDW Village bar in lake.

1983 • August • Amtrak, Chicago, Wisconsin Star Lake family reunion
Amtrak, Dallas, Longview, Marshall, Texarkana; Mississippi River, St. Louis, Alton, Springfield, Joliet, Chicago.
Chicago YMCA; Train, Chicago, Milwaukee; Star Lake, Aurora lights, horseshoe game, Steve, Dad takes me for a walk of ghost town. Flite home.



1983 • November 19-27 • NYC YMCAs
SA, With Jerry. Bus and taxi from airport to United Nations YMCA; walk around Grand Central, Rockefeller Center, Times Square, see Al Pacino, Tommy Tune, make reservation at Sardi's; seafood dinner at Pier 44.
SU, Church at Marble Collegiate - Norman Vincent Peale, walk, home, change clothes; bus to Washington Square; WTC observation deck day, sunset, and night; subway to 1st Avenue, Maxwell Plum's, Adam's Apple.
MO, NBC, line for Letterman tickets; sub to Brooklyn, Pratt Institute; Letterman show; dinner, Gallagher's, watch Doonesbury crowd.
TU, Parson's, Cooper-Hewitt, national Academy of Design, Met Art; home, work out/jog, UN; met Kathie at 3,00; South Street Seaport, Fulton, Air Terminal, meet Wanda; cab to Frankie & Johnny's; see My One & Only, dinner, Sardi's.
WE, Met at Y, Chrysler Building (up into tower spire), tour 5th Ave Library, walk to Trump Tower, Lindy's, cheesecake, see doubt (?), dinner, Charlie's; walk with Kathie to Dreamgirls, home, check West Side Y, O'Neal's, margaritas.
TH, Lincoln Center, tickets for opera, MoMA and store, AT&T bldg, Guggenheim, walk to deli; home change; Ernani - Metropolitan Opera (Luciano Pavarotti, Leona Mitchell, Sherrill Milnes), saloon by Lincoln Center.
FR, Met Art, lunch, Met cafe, Booth (no show), Wall Street, NYSE, Federal Hall, downtown, Statue; cab to Little Italy, Benito II, Chinatown; sub, Tavern on the Green, drinks.
SA, City tour, Harlem, Hudson, St. John cathedral; Park, jogging; dinner, Charlie's, see American Buffalo, Empire State Bldg views.
SU, Walk, check out, cab to Air Terminal, check luggage, lunch, Skyline Cafe on Lexington; Whitney Museum, Met Art, Frick, Plaza Hotel, 5th Avenue; dinner, Lindy's; cab to Air Term, flite, met April at IAH.

1984 • Fall • New Orleans World's Fair

1984 • Christmas • Walt Disney World
TH, Orlando airport, van ride to hotel, sprite boats, volleyball, room 4838 sunset, roof, lights, bus/monorail to Village, dinner, Empress Lilly.
FR, Bkfst hotel, Magic Kingdom, lunch, King Stefan's, parade, Hall of presidents, Disney Story with dad, Pirates, Jungle, Mansion; night, Epcot, Spaceship, Motion, Rose & Crown pub.
SA, Epcot, Imagination, Bus to Japan, lunch, Morocco, American Adventure, Energy, Computer, Mexico, margaritas, dinner, Germany, dance polka with mom, Laserphonics.
SU, Walk to Magic Kingdom; hotel, volleyball; Epcot, dinner, Italy, France, movie.
MO, Epcot, Horizons, coffee, The Land, Canada, China, margaritas, Teacher's Center; Magic Kingdom, castle Christmas show, bears with mom & dad; boat to Ft. Wilderness, Hoop-Dee-Doo; boat to hotel, walk, hotel shops.
TU, Beach with Bill & Jan, mom & dad room, tv special; Epcot with mom, Canada, lunch, France, margaritas, mom back to hotel, walk, monorail to hotel, bus to airport.


"An eating fest at the Morocco Pavilion at Epcot Center, Dec 21" Dad. The Germany Biergarten where Mom and Jim polkaed.



1985 • Spring • Santa Fe Cecilia
5 people, Cecilia & Jim, Dorothy & Michael Dunn, another woman
• Day 1, Load station wagon, drive Amarillo, Tucumcari, Pony Soldier motel on 66.
• Day 2, Valley road up to Las Vegas, brunch downtown, Santa Fe, camp up Ski Basin road, 10,000 Waves.
• Day 3, Camp, "I rac m u cut".



1986 • March 6-12 • Cancun & Chichenitza
TH, Southwest, Birras, Jerry's, tv, sleep.
FR, Flite, rent car, lunch, Vallodolid, Chichenitza, volleyball, Mayaland, bungalow, margarita terrace, dinner, Sound & light show (no power), dark peninsula, climb pyramid by moonlight, bungalow sleep.
SA, Bkfst, Mayaland, ruins, check out, lunch, Valladolid, give ride to Jean & Eileen to Cancun; hotel, check-in, room, beach, town, Papeete, Tulum.
SU, Bkfst, Flamingo, Krystal, Hyatt, Camino, turn in car, Fiesta, walk to Sheraton, volleyball, pool, pizza; Flamingo, dinner, Mansion, Fonda, walk.
MO, Bkfst, Flamingo, Fiesta, sun, ski, water volleyball, shop, pizza, cab to Sheraton, sand volleyball, Flamingo happy hour, dinner, Choc Mool, Krystal.
TU, Bkfst, Flamingo, change rooms, shared taxi to Puerto Juarez, ferry to Isla Mujeres, town, moped, snorkel; ferry back, taxi to Calinda, walk Carlos n Charlie's, shop Plaza Caracol.
WE, bkfst, Krystal, shop market, Sheraton, pack, airport.

1986 • May 16-20 • San Antonio Laird
FR, Lancaster, Interurban tracks, Waxahachie, Interurban Court, station, bridges, Italy, station, tracks, Hillsboro, station, West, station, Waco, bridge; Austin gas, Salado, dinner, Stagecoach Inn; SA, Skyline Motel, Austin Hwy.
SA, 410 drive, Med Center, 1-10, airport, North Star Mall lunch, Los Patios; downtown, visitor's center, Hyatt roof pool, rain; motel, meet Jerry, to River, drink at Texas 21, trolley to dinner, La Margarita, mercado; trolley to texas 21, drink.
SU, Bkfst, Sheraton, drive residential, Ft. Sam Houston, downtown Joske's groj; Alamo model, Menger; Hemisfair Plaza, lunch, Tower, Institute of Texan Cultures, Marriott; King William district, McNay Art Museum & grounds, Breckenridge Park drive, drink at bridge, motel, Jerry leave for Houston; Olmos residences, Rio, dinner, Michelino's, Alamo Plaza.
MO, Bkfst, La Tierra mercado, Mission Drive, aqueduct, dam, Lone Star Brewery, Buckhorn, free beer; Rio, dinner, Casa Rio, Alamo Plaza, Fuddrucker's, cookies, ice cream.
TU, Bkfst, Jim's Austin Hwy, Witte, Alamo, ITC, nap under tree; drive I-35, dinner, Torito Austin, Ft. Worth.

1987 • June 4-7 • El Paso Laird
TH, Ft. Worth, Ranger, Abilene, Buffalo Gap, Sweetwater, dinner, truck stop, Colorado City, Big Spring, Mayo Ranch Motel.
FR, Bkfst, Friendship Inn, Midland, Petroleum Museum, Odessa, Monahans, sand dunes, lunch, McDonald's, Pecos, hotel museum, depot, mountains; Van Horn, Sierra Blanca, Palace Hotel, transcontinental railroad; lower valley, San Elizario, Socorro, dinner, Juarez, Chihuahua Charlie's.
SA, Bkfst, Whataburger, El Paso History Museum, lunch, Magda's, drive, UTEP, Sunset Heights, Mesilla, NMSU, Transmountain Road, Wilderness Museum, scenic drive, views; Juarez, dinner, Paso del Norte, scenic drive, night views.
SU, Walk Socorro, bkfst, fruit; drive, Monahans, lunch, buffet in Inn, Midland, leave I-20, Sterling City, San Angelo, Ft. Concho, Miss Hattie's, Ballinger, library, depot, Santa Anna, Brownwood, Avalon motel.
MO, Comanche, Hico, bkfst coffee, Iredell, Glen Rose, square, Cleburne, interurban route, Burleson, Ft. Worth, home.

1987 • July 4-7 • Tulsa, Edmond Laird
SA, Chili's; OK tourist center, Indian Nation Tpk; Tulsa, ORU, downtown, Boston Ave Church, Philbrook, Rt 66, motel, nap; El Chico, river fireworks, motel.
SU, Church, Boston Ave, tour downtown, Council Oak, Harwelden, Riverside Drive; Furr's; ORU, Journey thru Bible, City of Faith; Turner Tpk, Chandler, 66 to Arcadia, Edmond; Capitol, Harn homestead, Heritage Hills, downtown, fairgrounds; dinner, Del Rio, Motel 6 I-35.
MO, Edmond, CSU campus, interview, lunch, Graystone, driving tour; Cowboy Hall, Penn Square, Quail Springs, look at apts, Northpark, dinner, Interurban; Northwest Exp, drink, Charleston's, Regal 8.
TU, CSU, I-35 to 77 to Norman, lunch, Interurban, OU campus; 77 to Turner Falls; dinner, Chili's Lewisville.

1987 • July 27-29 • Edmond
Motel 6, Signed UCO contract, July 27, got apartment, WindRush, July 28.

1987 • August 7-8 • Edmond
Motel 6, Laird, Moved office to UCO.

1987 • August 15 • Edmond
Moved to new apartment in Oklahoma, Laird.

1987 • October 16-20 • Santa Fe Laird, Jerry, Becky
FR, OKC airport, DAL, met Laird, ALB, Avis car, drive Santa Fe, dinner, Tomasita's, drive to Velarde.
SA, Coffee croissant, petroglyphs, San Juan Pueblo, Espanola, Bond House, Chimayo, lunch, Ortega; high road to Taos, Gorge bridge, plaza, shop, Velarde, dinner.
SU, Bkfst, San Juan Pueblo, Bandolier, hike, Los Alamos, museums, Santa Fe, La Fonda, dinner, Steaksmith, ski basin, lights, views.
MO, Georgia O'Keefe, Abiquiu mosque, Ghost Ranch Living Museum; Santa Fe, museums, St. Johns, Canyon Road; Old Taos Road, Bishop's Lodge, Shidoni, Zia, Tomasita's, plaza, Elaine Horwitch, coffee.
TU, Walk with Laird, Gloria's, chile wreathes, drive thru SF to Cerrillos, Madrid, Alb, Old Town, lunch, La Placita, Museum of Natural History, airport; Lubbock, Love Field, Lucille pick us up, me to Orchid; to airport, home.

1988 • January 7-10 • Acapulco Laird
TH, Drive to DFW on icy LBJ, flite, Acapulco airport, bus past Princess, mountains, bay, city, to hotel; beach, margaritas, dinner, Pancho's.
FR, Bkfst, hotel, beach, taxi to town, market, cathedral, zocalo, lunch, zocalo, marina, taxi to hotel, beach, piña coladas, room, nap, taxi to Hornitos beach, dinner, beach, stars, hotel.
SA, Bkfst, hotel, beach, room, Sanborn's, shop, cafe, room, beach, volleyball, sunset, dinner, Carlos n Charlie's, plaza, Calinda, hotel.
SU, Bus to Caleta, bkfst, Boca Chica, walk to La Colinas, downtown, bus to hotel, buy teeshirt, bus to airport.

1988 • April 23-24 • Bartlesville and Kansas
SA, Drive, McD, coffee, thru Tulsa to Bartlesville; Price Road, Joe Price/Goff house, FLW 'Robie' house, Frank Phillips home, Price tower, Interurban fotos, Hotel Phillips, roof deck, Comm Center, Taliesin, Johnstone Park, dinner, Western Sizzlin, Washington Park Mall, hotel, read.
SU, Walk to Presby Church, coffee, socialize; Price Tower, downtown, hotel, check out; Wesleyan College, interurban route to Dewey, Dewey; Bartlesville, Woolaroc, museum, lodge, nature trail; Pawhuska, Osage Center; Ponca City, Marland mansion, Pioneer Woman; 77 to Newkirk, Kansas, Cherokee Strip, Arkansas City; 166 to I-35.

1988 • May 18-25 (?) • Austin, Houston, Galveston
WE, I-35; UT, Prather, Jester rooms, Mall, Co-Op, Union; Carey Gallery, mission house; dinner, El Rancho with Tom, Guadalupe, Nuvo, metropolis.
TH, Cafeteria, Highland Mall, 183, Arboretum, Simon David, 2222, motel, Art Bldg, PAC, LBJ Library, Comm Bldg; Sigma Chi house, East Mall; Carey Gallery, Carey party, 6th Street.
FR, Coffee muffin with Tom, Sigma Chi, Drive 71 LaGrange, Columbus, Houston; lunch, Luby's with Jerry; drive Gulf Fwy Galveston, Seaside Pointe; beach, volleyball, San Luis pool, bar; motel; dinner, Landry's.
SA, Strand, shops, lunch, coffee in sidewalk chairs, Seawolf Park; motel; beach volleyball, dinner, Landry's.
SU, Lunch, Hunan, walk jetty; Strand, chairs, meet April, lunch, Yaga's, coffee; San Luis, beach, volleyball; drive Kemah, dinner, Shrimp Point; Houston, Sam's Place, house.
MO, Lunch, seafood with April, Daphne's, Katy's, games; Luby's, with Jerry, movie, Willow, TCBY yogurt.
TU, Randall's, juice, coffee; lunch, Houston's with Jerry and Tom Bartley, Jerry's office, pack; drive Eagle Lake, Columbus, New Ulm; visit Bartley's, dinner, burgers.
WE, Bkfst, TB & Anne in Bellville; Brenham, tour Blue Bell, independence, Washington, Navasota, A&M, Luby's, Bryan; home.

1988-89 • December 31 - January 6 • Arizona, Ventura CA
SA, Drive 9a - 11p, Lordsburg NM, Motel 10.
SU, Lordsburg, Tucson, Phoenix, 2,30p, Arcosanti, bakery, tour, valley walk; Phoenix, Regal 8, tv, rolls, swim.
MO, Bkfst, McD, Cosanti; Taliesin, tour, walks, deliver DFW FLW papers; Phoenix, Price home, Biltmore, lunch, Furr's; drive Ventura, Motel 6; Eric, Denny's.
TU, House hunt, lunch, Gary's, house; Santa Barbara, Lyon's, dinner, Carrow's.
WE, Beach walk, pier, house, errands, lunch, Gary's, Valencia, CalArts, Camarillo dinner, Ottavio's, Motel 6 Camarillo.
TH, Errands, movers unload; drive Ventura mall, lunch, Arby's, dinner, Fuddrucker's, house.
FR, Ventura, old hotels; bus to LAX, terminals, flite, Austin, DFW; Orchid.



1989 • March 18-22 • NYC Study Tour
Angie Morrow, Anne Adams, Becky Brown, Brent Stanbro, Eleanor Cline, Jerry Hanna, Judy Brehmeyer, Karen Kanacala, Karen Kirby, Mary Bamberg, Pam Brill, Ross Sherman, Shannon Beavers, Tim Morse; Michael O'Keefe, Wanda Hill
• Saturday, Arrive LaGuardia, bus ride into Manhattan; Edison Hotel, orientation; Subway downtown, downtown, run to Castle Clinton, ferry to Statue of Liberty; Cats WinterGarden Theater or Into The Woods Martin Beck Theater; Beefsteak Charlie's, dinner; fruit stand, JRs; Walk 75 blocks to Wilson's for dancing.
• Sunday, Breakfast, Cafe Edison; Circle Line Boat Tour 3 hours around the island; Gray Line bus tour, Upper Manhattan; Central Park; Metropolitan Museum of Art, lunch, Met cafeteria; Cecile Schoberle, children's book illustrator, Art Director; Subway to Canal Street, Chinatown, dinner, Chef Ho's Dumpling House; Little Italy, pastries & dancing; Comedy Club on Bleecker, Marriott Marquis.
• Monday, Museum of Modern Art, lecture on architecture/design, Andy Warhol, A Retrospective; lunch on walk to hotel; Subway to Greenwich Village, walking tour with Arthur Marks; Pastry shop, Washington Square, NYU; Subway to Grand Central; Hotel; Phantom of the Opera Majestic Theater, Q & A on stage; Theater store, Marriott Marquis, drinks; Edison bar and roof.
• Tuesday, Walk to Telezign computer graphics agency; J Walter Thompson advertising agency presentation, Nick Demarco; FreeTime, St. Patrick's, Trump Tower, IBM Gallery; Guggenheim Museum, Refigured Painting, The German Image 1960-88; Subway to Grand Central, Chrysler Building, NY Public Library; Empire State Building observation deck; Free time; The Pajama Game Lincoln Center or Les Miserables Broadway Theater; Lindy's cheesecake.
• Wensday, Subway to Jack Lenor Larson Design; Jim Henson's Muppet Workshop tour and demos; Walk to lunch, PJs Deli; Whitney Museum of American Art, lecture on collection; FreeTime, Museum of Illustration, 31st Annual Exhibition, Donahue taping, Bloomingdale's; Hotel, subway to South Street Seaport, Fulton market Cafe dinner, views; Taxi rides; Clubs.
• Thursday, Subway/walk to Milton Glaser, tour, buy posters/post cards; FreeTime, American Illustration; JRs, farewell lunch; Bus to LaGuardia, KC, OKC.



1989 • May 27-29 • Springfield MO, Arkansas Laird
SA, Drive Turner to Tulsa, 66, Avery Court, Claremore, Will Rogers Memorial, Oolagah, WR birthplace, lunch, Hardee's; 66 Chelsea, Vinita, Afton, Buffalo Ranch, Kansas, Joplin, old road to Carthage, Hallstown, Springfield, dinner, Seven gables, Lone Star motel.
SU, Springfield downtown bkfst, Ziggie's on 60; 160 to Silver Dollar City, shops, rides, lunch; lake, dam road, Blue Eye, Berryville, Eureka Springs, Razorback Inn, Passion Play.
MO, Christ of Ozarks statue, back road to Eureka Spr, downtown, shops, yogurt, bakery, hotels, Palace & Crescent; 62 west to Thorncrown Chapel, Castle Inspiration Point, Rogers, Springdale, Fayetteville, Univ of Ark, downtown, lunch, taco Bell; 62 west, Prairie Grove Civil War battlefield; Tahlequah, NEOSU, Cherokee Capitol, dinner, Hardee's, Ft. Gibson, Muskogee downtown, 69, I40, 244.

1989 • August 8-13 • St. Louis
TU, Drive, food & coffee on road; St. Louis, 66, groceries, Coral Court, MacArthur Bridge, Union Station, I-70 to Motel 6.
WE, St. Charles, walk, bridge, coffee, Interurban Station; old bridge and road, McDonnell Douglas, tour, gift shop; lunch, Old Country Buffet, downtown, AIA tour map, St. Louis Centre mall, County Courthouse, riverfront, Laclede's Landing, bookstore, river cruise; arch, movie, museum, ride to top; Wainwright Bldg, Union Station, yogurt, margarita, motel.
TH, Forest Park, Jefferson Memorial, History Museum, Art Museum, furniture, cheesecake & coffee, Forest Park; Grand, Fox Powell, Mossa, furniture, St. Louis Centre, Eads Bridge; trace 66, East St. Louis, Staunton, Chain of Rocks, Missouri banks; airport, motel.
FR, Bkfst, Steak & Shake; Zoo, Muny, Cupples House, St. Louis Univ, lunch; Laclede & Euclid, Science Museum; Washington Univ, Art Gallery, Olympics, dinner, TGI Friday's Creve Couer, Chesterfield Mall, haircut, motel.
SA, Kirkwood, 66, bkfst, Hardee's, Laumeier Sculpture Park, 66 across Meramec, Museum of Transport; Busch Brewery, Cherokee, 66, Coral Courts; Grant's Farm, train, birds; cathedral Riverview Dr to Chain of Rocks bridge, toll plaza ruins, walk across bridge; Laclede's, Spag Wrhs, Sundecker's, bridges, motel.
SU, 66, Six Flags, Devil's Elbow, Lebanon, Munger Moss, Springfield, I-44, Edmond 11p.

1989 • October 13-17 • Kansas Laird
FR, Wichita, Hardee's, Vista Mall; Kansas City, downtown, Travelodge, Crown Center, Westport, dinner, Chili's, Westport.
SA, Downtown, City Hall, Auditorium, Lewis & Clark Point; Union Station, Crown Center, bkfst, pastries; Hallmark, Hyatt skywalk, visitor's center, film, lunch on grass; KC Art Inst, buildings, lawn, nap, gallery; Swope Park, Starlight, dinner, Furr's, motel, Regal 8, Vietnam memorial, Westport, bookstore.
SU, Sports complex, Independence Square, shuttle Truman home, library, lunch, cafe; Mormon Visitor's Center; Nelson-Atkins Museum, Goff & FLW; Liberty Memorial, Crown Center yogurt, Lewis & Clark Bridge, Kaw Paw, cruised dock, Worlds of Fun, brief walk (closing), Westport, dinner, Lucille's, Animation Festival.
MO, Cave Springs, Mission Hills, Thomas Hart Benton home, lunch, Winstead's, KC, KC, US 40, Lawrence, KU, art & design; Topeka, Manhattan, Motel 6 check in, mall, dinner, Sbarro.
TU, Drive mall, downtown, KSU, union; Abilene, Eisenhower library, home; lunch, Hardee's, Mennonite villages; Pioneer adobe house, Newton, snax, train depot, Wichita; SF earthquake news, home, tv.

1989 • December 22-29 • Santa Fe Family Christmas
TH, Drive I-40 to Amarillo - bitter cold, blowing snow; Route 66 thru Glenrio; lunch, Tucumcari, Santa Rosa, Clines Corner, Albuquerque, Motel 6, tv movie.
FR, Museum of Alb, NM Museum of Natural History, Old Town, Central Avenue (66), Route 66 Diner, Univ of NM walking tour; Sandia Peak tram and hike; shop mall, new gloves.
SA, Old 66 east to Edgewood, Kirtland AFB, National Atomic Museum, Petroglyph State Park, old old 66 west & south to Las Lunas; Sandia tram, 2 hour hike along mile-high Sandia crest at night.
SU, Oldest church in Alb Old Town; Pick up family at Alb airport, drove to Cochito Pueblo, Santa Fe, settled in at Residence Inn (Rms 211 & 313, 1213) plaza, dinner, Coyote Cafe.
MO, Bkfst at Inn, high road to Taos, Chimayo, forest scenic views, Taos, lunch, Ogelvies, Pueblo dancing, Rio Grande Gorge, drove up to ski area, river road to Santa Fe at 7p, hot tub.
TU, Bkfst at Inn, Santa Fe museums, Canyon Road galleries, lunch, Tomasita's with Jean and Susan Sylvester, Plaza, dinner, Pink Adobe (saw Bill Daly), videos at Inn.
WE, Bkfst at Inn, grocery shopping, Opera House, Santa Fe winery; Los Alamos, historical and science museums; Bandolier National Monument, lunch, hikes, ruins, cave dwellings; Nambe shop, coffee at Plaza, updated videos at Inn.
TH, Bkfst at Inn, shopped and explored the Plaza, search for FLW pottery house, State Capitol,11a, I-25 to Alb, 2,20p, send off family at airport.



1989-90 • December 29 - January 10 • Pasadena, Ventura, Los Angeles, Phoenix
TH, I met Laird at airport; drive 66 to Grants, Villa de Cubero, Flagstaff AZ.
FR, 6 inches of snow, freeway solid ice, drove deserted old 66 in deep snow, bkfst, Ash Fork on old 66; Kingman, search for Watson 1956 trip motel (no luck), lunch, Route 66 cafe; mountain pass through abandoned mining town, Oatman, Colorado River, Needles CA.
SA, Wash, vacuum & check car; Mojave desert on 66, stone graffiti in Essex, Roy's Cafe in Amboy, abandoned Ludlow cafe and stations; lunch, Barstow, old 66 thru Cajon Pass, San Bernardino, Foothills Drive.
SU, 66 on Colorado Blvd, Pasadena, Hollywood, to dead end in Santa Monica (plaque in park), walked Venice Beach, dinner, TGI Friday's; El Monte Motel 6.
MO, New Year's Day, Up at 5,40, inspected parade floats, watched entire parade; drove through Simi Valley to Ventura, visit with Eric and family, Drove around Ventura, Chinese dinner, slept on sofas.
TU, Ventura, summit mountain view, beach, harbor, Channel Island National Park Visitor's Center, lunch at California 66; drove Hwy 101 to UCLA, toured campus & art building; Griffith Park and observatory (clear night), Jack & Jill motel next to Disneyland.
WE, Took car to fix flat tire, walked to and spent all day at Disneyland.
TH, Crystal Cathedral tour, CalState Fullerton, tour and interview; lunch, Sizzler, CalState Long Beach tour, Long Beach, USC, Museum of Science & Industry, Wilshire Blvd, Century City, Born on the 4th of July (filmed in Dallas), Melrose Avenue, Rodeo Drive; El Monte Motel 6.
FR, Universal Studios, Hollywood, LA County Museum of Art, La Brea Tar Pit museum, Sunset Blvd, dinner at CA-style health food, walked Melrose Avenue.
SA, Car oil change and laundry, Pasadena, Art Center College of Design, Gamble House tour, FLW's Hollyhock House tour, Disney's 1923-25 house & studio, line for Jeopardy (no luck), La Cienega, Hollywood Avenue, Mann's Chinese Theater.
SU, Denny's breakfast, Crystal Cathedral, Robert Schuller & met Rosa Parks, Hollywood Avenue, taping of Jeopardy teen tournament, drive I-10 to Phoenix/Tempe.
MO, Tempe, coffee, Arizona State University tour and interview, Phoenix downtown, Arcosanti,, night hike.
TU, Arcosanti tour, Oak Creek Canyon, drive old 66 in Flagstaff, Albuquerque, Route 66 diner, De Anza, old 66 motel.
WE, Old 66 through Tijeras Canyon, unpaved old old 66 from San Jon to Glenrio, abandoned Ende facilities, Amarillo, Cadillac Ranch, replace fan belt, Laird's Aunt Sis, I-40 to Edmond.
4,460 miles, one flat tire, one worn belt, one burned out indicator bulb.



1990 • May 14-30 • London, Paris, Rome
MO/TU, Flite, Dallas couple, A&M guys, doze; Gatwick, bus to hotel Kennedy, rest; Tube to Leicester, tkt to Blood Brothers, Covent Garden; Hotel, dinner, rest, shower; tube to Albery, Blood Brothers; Piccadilly muffin, hotel.
WE, Bkfst in room; tube, Parliament, Westminster Abbey, Buckingham Palace, changing of guards, Victoria Station, tkt to Starlight Express; tube to Piccadilly, tkt to Aspects of Love, muffins, Design Centre, books; tube to hotel; tube Aspects of Love matinee, Trocadero, London Pavilion; Victorian Station, sandwich, book store; Starlight Express, dinner, Victoria Station; tube hotel.
TH, Bkfst, did laundry in bath tub; tube Covent garden, Transport Museum, Henry Beck, pasta lunch, walk to Leicester, Piccadilly, Design Centre, buy books; Craft Council Gallery, lettering, walk mall to St. James, Dunhill, Piccadilly; tube Victoria & Albert Museum, Harrod's; tube Covent Garden, sit rest; tube hotel dinner; tube Covent with Mark, beer, see Princess Anne at Miss Saigon; tube, sleep.
FR, Tube Covent, try Saigon tkt, coffee; tube Tower of London, walk bridge to Design Museum, Sport, research, lunch, Blue Print Cafe, river view, design syllabus format; Tower Bridge Observation; tube Liverpool Sta, new buildings, walk to Geffrye Museum, 50s Style; bus to Liverpool, Leicester, bought tkt; tube hotel, shower; tube Leicester, walk Covent, sandwich, Miss Saigon, walk Covent, Leicester crowds; tube hotel.
SA, Bkfst hotel, bus thru London to Canterbury, Cathedral, town, jog back for stragglers; bus to Dover, white cliffs, ferry, deck for departure, scotch in bar; Calais France, bus, train thru northern France to Paris; Station Nord, taxis to Hotel de Berne, rest, walk to dinner, walk Moulin Rouge, sex shops, walk home.
SU, Sleep in, wait an hour in lobby, metro to Picasso Musee - I walk on to Guimard's Nouveau synagogue, croisse and caffe in park with Rose State women, Picasso's cubism; metro to bus to Versailles, snack, Palais, rooms, gardens, fountains; bus/metro to dinner; metro with Ching, walk to Pompidou, architecture exhibit, views, Place des Innocents, drinks with Mark Ackerman; metro home.
MO, Bkfst, metro Opera House (drizzle); metro Louvre, pyramid, Medieval castle, coffee, walk Seine, Notre Dame, lunch, Tex Mex, Sorbonne; metro Gate, Pompidou; library, Modern Art; metro hotel, dinner; metro walk, Rue Raumar (Nouveau), Pl Innocentes, crepe, Starck cafe, VIA, Seine, sit, walk Rue Rivoli; metro hotel.
TU, Metro to Jasmin, walk, shop, Corbusier's Villa Roche, walk, Guimard's Nouveau apartments; metro Louvre Musee des Arts Decoratifs (closed), shop, Louvre Biblioteque, Art Deco scrapbook & poster, lunch, salad bar, Tullieres gardens, nap, Grand Palais, bridge, walk back to Concorde; metro Montmarte, artists, church, view, Lautrec studio Moulin Rouge, hotel rest; walk dinner, metro Seine, Ching and I to Eifel, city, sit, night lights, across Seine; metro hotel.
WE, Bkfst, talk with Bill; metro Arc de Triumph, walk Champs, Grand Palais, Musee d'Orsay, lunch, Nouveau; Opera House, leave clothes on fence, Arts Decoratifs, furniture show; metro park, Boules, mall Cafe Costas, VIA shop; metro room, with Ching to Montmartre, walk, church, sunset, Ching lit candle & prayed for my Italy trip, artists, cafe, wine, hotel.
TH, Pack, bkfst with Bill & Lois Joseph; metro to Gare de Lyon, train, stand in bar, switched seats, saw Marseilles, Mediterranean, Cannes, Nice; panic over unfamiliarity, walk towards sea, found great Hotel Trianow, change to shorts, walk along Cote d' Azur, jog, sit, walk shopping streets, dinner, salad, chicken sandwich, walk to sea, wade hotel, shower in tub.
FR, Pack, walk to station, validate Eurailpass, bkfst in station cafe, train along Riviera to Monaco, customs at Ventimiglia, lunch, sit on steps, walk streets, changed money to lire, back to train, into Milano, big stazione, walk for hotels - all full or expensive, gave up and took expensive, changed, metro (new and clean), walk to the Last Supper, pasta at cafeteria, walk to Duomo, old lacy Gothic, Galleria, La Scala, Duomo, walk hotel, read, shower, bed.
SA, Pack, metro to Dali exhibit exterior, walk to Duomo, Galleria; metro to hotel, rest, pack, check out, walk to Stazione, lunch, pasta, board train for Rome, 5 hour ride, good seat, cappuccino, work read guidebook, dept logo, stazione, call hotels (full), check bag, walk to Pensione Marsala (below), 40,000, Okay, get bag, unpack, walk area, dinner, Piazza Republica lasagne, wine, hotel, wash sox/underwear, sleep.
SU, Shower upstairs, buy metro pass, metro to Colosseo, walk around upper deck, metro to Ottaviano, walk to St. Peter's, sandwich & cappuccino, square, basilica, climb steps to top of dome, walk street, cross river, Piazza Novana, lunch, lasagne cappuccino, walk Pantheon, gelate, Campidoglio (by Michelangelo), Forum overlooks, prison of Peter & Paul, walk to Colosseo; metro, home, nap, metro Barberini, TWA, ate, gelate, Trevi fountain (scaffolded), Piazza Romana, galleria, Via Condotti to Spanish Steps, walk around; metro hotel, bought earplugs (helped some).
MO, Bought metro pass, metro to TWA, changed flite, design shop, furniture store, walk by Trevi, gelate; metro Ottaviano, lunch outside, walk to Vatican Musee, Sistine Chapel, coffee in Ristori; metro hotel, nap; metro Via Veneto, buy menu with ads, Villa Borghese giardino, overlook, obelisk, over Spanish Steps to Pia Napoleon; metro Republica, dinner, wine & lasagna, Pia Esquilino, termini, hotel.
TU, Metro Colosseo, Pia Venezia, Pia St. Ignacio, Via Giulia along Tiber, book and furniture stores, cross Tiber to Castel, wander to Pantheon; metro hotel, lunch by Termini; metro to Circo Massimo, hotel, nap, McD, coffee & shake, wander, shop (tie), pizza, gelate; metro hotel, pack.
WE, Pack, walk Termini, croissant, board bus to airport; flite delayed, check luggage, walk Le Galleria, buy Amaretto & biscuits, eat & drink, board plane, great leg room seat, next to May & Nathan Rosenbaum, wedding anniversary; connect through Saarinen's TWA terminal, make NYC-STL flite, good seat, transfer to OKC, another aisle seat next to empty; Bill, Ashlie, & Mike met me at gate, walk to concourse to meet Bill, Jane, & John Pickard, get luggage (mine not make it) dropped me at home (5am Rome time), fell asleep, up at 4a, sleep, up at 8, luggage arrive at 10,00, Wallo's brought car over at 10,15.



1990 • July 30 - August 13 • St. Louis, Chicago, Wisconsin, Laird, Door County reunion
MO, 44/66 to Ft. Leonard Wood.
TU, Pacific, St. Louis, Coral Court, Art Museum, Laclede's.
WE, Forest Park, AIA, Grant's Farm, Arch.
TH, 66 to Braidwood.
FR, 66 drive, Motel 6 TGI Friday's, Woodfield Mall.
SA, Prairie Avenue, Robie House, Science & Industry, Lakeshore, Rush St, Magnificent Mil.
SU, Oak Park, FLW, deco.
MO, AIA Loop tour, Art Institute, Sears Tower, boat ride, GuadalaHarry's.
TU, Bkrs Sq, O'Hare, goodbye to Laird; drive, Racine WI.
WE, Door County Family Reunion, Newport Beach, dinner, pasta, custard.
TH, Mini-golf, cookout, Uno.
FR, Goodbyes; drive Ripon, Madison UW, Monroe & Fox Aves, FLW.
SA, Taliesin; Madison UW, dinner, PortaBella State St.
SU, Coffee, Margaret's; drive, Amana, Cedar Rapids, Grinnell, Des Moines.
MO, Des Moines, Hwy 69, Bethany, motel, Ft. Scott, 66/Turnpike.

1990 • October 11-16 • San Francisco, Yosemite Jerry
TH, Class, pack, airport; flite, sleep, Denver transfer, coffee; Jerry at SFO airport, van to rental car; call Chris & Orchid, drive Wharf/Ghiradelli, Lombard St; dinner, Scoma's; cab Buena Vista, Irish coffee; bye to Chris, drive Oakland Motel 6.
FR, Drive UC Berkeley, bakery; mountain drive to freeway; drive Yosemite, grocery shop; check in Lodge, settle; walk to Falls, bar, margarita; dinner, cafeteria, bed.
SA, Bkfst, cafeteria; bus to Glacier point; hike 12,15-6,45; bar, drink; room; dinner, Ahwahnee.
SU, Bkfst in room, coffee in cafeteria; drive to Mariposa Grove; walk sequoias, Grizzly Giant; lunch, Wawana, hotel, golf shop; Village, Visitor's Center, Ansel Adams; room, scotch, sunset from meadows; film, Ansel Adams; room; dinner, Mountain Room.
MO, Bkfst, cafeteria; drive valley to Sausalito; Muir Woods, beach; Sausalito, bay overlook; point overlook of bridge, city, bay; dinner, Chinatown, walk; bookstore, North Beach, cappuccino.
TU, Walk naberhood hill, view, drive Marina District; bkfst, Mel's Diner, view; Alcatraz tour; cable car barn, museum; Alamo Heights, Haight Asbury; airport.

1991 • March 16-21 • NYC Study Tour
Adrienne Farley, April Pederson, Elizabeth Muller, Patrice deLorenzo, Trish Poe
• Saturday Arrive LaGuardia, limo ride into Manhattan with Fred; Edison Hotel, orientation; Times Square, subway to Battery Park; Downtown, Customs House, Wall Street, Federal House, Trinity Church, WTC Ben & Jerry's; World Trade Center sunset observation deck; Times Square, TGI Friday's, dinner.
• Sunday, Cafe Edison bkfst, Statue of Liberty, walk to crown, museum, gift shop, Ellis Island, Museum of Immigration; Downtown, Fraunces Tavern, Deco buildings, South Street Seaport, jugglers, Fulton St Mkt, lunch; sub hotel; bus to Cloisters, Columbia University; bus hotel, sub to Chinatown, dinner, Little Italy, dessert, sub hotel.
• Monday, Lobby, rainy, Rockefeller Center, , bon Pain bkfst, St. Patrick's Cathedral, Steuben Gallery, Trump Tower, Erte sculptures; Museum of Modern Art, Art of the Forties, lunch, Cafe, design store; Hurley's Saloon; Animation Gallery; dinner, Hard Rock Cafe, hotel.
• Tuesday, Deli 48 bkfst, bus, Metropolitan Museum of Art, Fauve landscape, FLW living room, Design/Arch gallery, gifty shop; bus, IBM Building, atrium lunch, IBM Gallery, lecture/slide show, What Modern Was, Design 1935-1965; Seagram's Bldg, Park Avenue Atrium, First Wonders, The Fine Art of Illustrating Children's Books; Chrysler Building, Colleen's 71st floor balcony, Grand Central; NY Public Library, Decade of Fine Printing; hotel, The Phantom of the Opera Majestic Theater; Sardi's, desserts, hotel.
• Wensday, Sub to Union Square, bkfst; PushPin Studios, Seymour Chwast; New York Art Director's Club, The Ultimate Short Story & The Bedtime Ritual; Bodega, lunch, Madison Sq PO, Deco murals, School of Visual Arts, Ed Benguiat, Man of a Thousand Faces; Teddy Roosevelt's birthplace house; Parson's School of Design, Forbes Gallery, Faberge Eggs; Cooper Union, Lubalin Study Center, Student Show; St. Mark's Place, Cozy Soup n Burger, snax, NYU; Greenwich Village, Washington Square; SoHo, galleries, shops; sub hotel, Grand Hotel, Buddy, or Cats; Houlihan's, dinner, Times Sq, hotel.
• Thursday, American Craft Museum, Furniture by Wendell Castle; Paley Park, Lever Gallery sculpture; Society of Illustrator's Museum, 33rd Annual Show; pack/check out, FreeTime, FAO Schwarz, Whitney Museum, ITC Center; Van to LaGuardia; DFW, OKC.

1991 • May 24-28 • Arkansas, Memphis
FR, I-40/US 64, Ft. Smith, forts, downtown, Lake Dardanelle, Conway, downtown, Univ of Central Ark, US70, West Memphis, Motel 6; racetrack, dinner, Western Sizzlin, swim.
SA, Graceland, bkfst, Burger King, Graceland, mansion, film, cars, plane; Pink Palace, Hist/Science Museum, Children's Museum gift shop; Brooks Museum of Art, lunch; Huey's, call Thomas Boggs, city tour, TB house, downtown; Summer Avenue Holiday Inn Courts US64, dinner, Oak Court Mall, Memphis State campus, Union Street, Sun Studio; Beale Street, motel.
SU, US70 West Memphis, bkfst, Burger King; Loraine Motel, talk with Jackie; Sun Studio, Victorian Village; Mud Island, river museum, walkway, museum, Memphis Belle film; lobby of Catherine the Great; downtown, Peabody lobby; river cruise, beer on Mississippi; drive Little Rock, dinner, Hardee's, check in, watch fireworks; downtown, Riverfest, bed.
MO, North Little Rock, downtown; Central High School; drive Hot Springs, visitor's center, Central Avenue; Hotel Margarette; walk Central shops, drive Mid-America Museum, West Mountain summit, hotel, rest; hike Hot Springs Summit, views; bathhouse row, dinner, Magee's, drinks, Hotel Arlington porch, park, bed.
TU, Buckstaff bathhouse, massage, sit in rocker at Fordyce, walk Central Avenue; pack, drive Hot Springs Mountain; US270 to Mena; Talimena Drive; McAlester, turnpike I-40 US62 I-35, home.

1991 • August 10-20 • Route 66, Santa Fe, Utah, Boulder, Denver, Kansas
SA, 66, Weatherford, Elk City, Sayre, Erick, McLean, Route 66 Museum & Western museum; Texola, I-40 Amarillo, downtown, 6th Street; Vega, Adrian, Glenrio, gravel road to San Jon; Tucumcari lunch, Hardee's; Santa Rosa, US84 Las Vegas, Inn of Las Vegas, drive town, dinner, Pizza Hut salad & beer.
SU, Fort Union NM - excellent, with recordings, period costumes, SF trail ruts; Springer, Cimarron, Visitor's Center, tour Villa Philmont (Waite Phillips summer home) scout camp, Old Cimarron; drive Sangre de Cristo mountains, Vietnam memorial, Angel Fire, bypass Taos, river road to Espanola; Rebecca's house, drive Santa Fe, trace pre-1937 Route 66, El Dorado, nachos & margaritas, Wild Oats.
MO, Bkfst with Rebecca, fruit & bread, shop, cold medicine, drinks; US84 Hernandez, Abiquiu, Ghost Ranch Living Museum; Chama & San Juan Mountains; 64 west to Bloomfield, Salmon Indian Ruins, Farmington; Four Corners; Cortez, motel hunt, check in, drive town, hot tub, tv, sleep.
TU, Colorado Visitor's Center, Texaco oil change; drive, natural Bridges Nat'l Park, sit; gravel switchbacks, views, Valley of the Gods, Medicine Hat, Monument Valley, Kayenta; drive desert, Page, drinks; Glen Canyon dam tour; Kanab, St. George, Motel 6, drive town, yogurt, grocery shop, tv, bed.
WE, Zion National Park, Vis Ctr, lunch; tunnel, drive Bryce Canyon, check in, nap, general store; walk rim, nap, walk rim, pink rain storm; sunset, lodge, rainbow, bed.
TH, Bkfst, Lodge, pack, check out; hike Sunset Point 11,30-2,00; store, lunch, Lodge; walk Inspiration Point; drive canyons, Aspen, deer, Mormon towns, Loa, views; Green River, Motel 6, swim, beer.
FR, Powell River Museum; Grand Junction, I-70 canyons, Glenwood Springs, town, pool; Glenwood Canyon hwy construction (repeat), Grizzly Beaver rest area; Vail, Lake Dillon, lunch, McD, Eisenhower tunnel; US40 to Lookout Mountain, Buffalo Bill grave, views; Thornton Motel 6; Cherry Creek mall, dinner, Sbarro, yogurt, Cusco music, motel.
SA, Boulder, walk Pearl Street mall, bookstore, toy store, sit; Sound Warehouse, Cusco tape, Rolf Inst, UC campus, Union, Art Bldg, mall grass; Golden, watch hang gliders, tour Coors, drive town; US6 Central City, walk town, drive up dirt side roads; Gold Rush Junction, beer on porch; Lookout Mt, city lights view; Golden, motel.
SU, Museum of Natural History, lunch, T Rex cafe, museum shop; downtown, Art Museum, Herbert Bayer, shop; Museum of History, mining, dioramas, shop; drive Broadway, Larimer Square, walk, 16th St mall, ride bus, Brown Palace, Shops at Tabor; drive, TGI Friday's, beer, Caldonia's volleyball court patio; Wild Oats shop & dinner, motel.
MO, Check out; tour US Mint, Broadway to I-25, coffee; Colorado Springs, USAF Academy Vst Ctr, chapel, movie; US Olympic Training Center, Vst Ctr movie, walk; downtown; Pueblo, US50; Bent's Fort; Santa Fe Trail; Garden City KS, dinner, McD.
TU, Trail ruts along US50; Dodge City, Front St, Boot Hill Museum, lunch, Golden Corral (ticket #44, card from Bob Watson, Dallas Texas)?; drive Ft. Larned, nature trail walk, SF trail; platform view of trail ruts, SF Trail center Larned; drive Pratt, US54, bypass Wichita, KS tpk, home at 10,00, hot tub.



1990s • Dallas • Art Deco Tour
UCO van, Fair Park Deco, Ross/Pearl Gallery



1992 • Spring, Booked trip to Japan, studied Japanese (cancelled trip)



1992 • May 20-30 • Pennsylvania, Washington DC Laird
TH, Drive, Lebanon, 66, Ft. Leonard Wood, dinner, St. Louis Olive Garden, river, rain, Terre Haute Motel 6.
FR, Bkfst, Hardee's, Bloomington IN, Indiana Univ, Art museum, campus, drag; Columbus, arch buildings, mall, lunch, Subway; Cincinnati, Chuck's house, Mariemont Inn, check in, meet Chuck & Rick in bar, dinner, The National Exemplar, room, Johnny Carson's last show.
SA, US50 downtown, stadium, old bridge to KY, lunch, TGIF, downtown, Union Station tour, shops; Columbus, Ohio State, campus, drag, Wexner Center, downtown, conv ctr, capital square; Pittsburgh.
SU, Downtown, 3 rivers, old fort, bkfst, Burger King; Fallingwater, Pavilion, tour house, cafe, shop; Wash DC Laurel MD motel.
MO, Drive, park near White House, lunch, Old PO, Ford's Theater, Portrait Gallery, Building Museum, Gallery of Art East Wing, coffee, mall to Wash Monument, Vietnam Mem, Lincoln Mem, Wash Mon top, views; drive Georgetown dinner, American Cafe, walk, hotel.
TU, Drive to New Carrollton, Metro to mall, Mus American History, lunch, Smithsonian Castle, Arts & Industries, Air & Space cafe, coffee, metro, Dupont Circle, shops, Metro, Arlington Cemetery, Iwo Jima, Metro, Union Station shops, pizza, Metro, car, motel.
WE, Drive to FBI, bkfst, McD, FBI tour, Capitol buildings, Union Station, juice & muffin; walk, drive Baltimore, Dylan's apt, dinner, lasagna, Little Italy, coffee, apt.
TH, Downtown, Harborplace, World Trade Center Observation, Aquarium dock, Harborplace shops, lunch, burrito, National Aquarium, Harbor Cruise, shops, Johns Hopkins, dinner, fajitas; drive Fell's Point, beer, apt.
FR, Goodbyes, drive; Harper's Ferry Nat'l Park, walk, drive, Knoxville dinner, Cracker Barrel.
SA, Knoxville tour, UT, Expo site, downtown; Nashville, Opry Hotel, downtown, Parthenon, lunch, Taco Bell; Memphis, Overton Park zoo, Lorain Motel, Nat'l Civil Rights Museum, Beale Street, Mud Island houses, Pyramid; Little Rock, Conway dinner, Subway.
SU, Drive, Dardanelle Locks, Ft. Smith, fort, walk; OKC, Stuckey's, home.

1992 • August 10-20 • Oregon Trail, Yellowstone Laird
MO, Drive, lunch, Guymon; Boise City, Trail, Goff house; Colorado, Lamar, Bent's Fort, Pueblo, Colorado Springs Motel 6.
TU, Air Force Academy, chapel, coffee, museum; downtown Denver, bagel muffin, Larimer Square, 16th St. Mall, Tabor Shops; Boulder, UC, Pearl St. Mall, deli sandwich; Boulder Canyon, falls; Shoshoni, check in, hike, dinner, massage.
WE, Bkfst, walk, Flotation sensory deprivation, hot tub, lunch, check out; Peak-to-Peak Drive; Estes Park, walk, shops; Ft. Collins, Old Town, CSU; Cheyenne, capitol, town, Motel 6, airport, train station, beer downtown.
TH, Guernsey, trail ruts, overlook; lunch, Torrington Subway, Carhenge Alliance; Hot Springs, Crazy Horse Monument at night, Mt. Rushmore lighting; Keystone, check in, dinner.
FR, Mt. Rushmore, bkfst, video, tour; Deadwood, gambling, slots, blackjack, lunch, Bodega buffalo burger; Devil's Tower; Montana, Custer's battlefield at dusk; Billings dinner, Fossen's Diner counter, motel.
SA, Billings downtown, wash car, bkfst; I-90 rest area, Livingston lunch, Taco Johns; US89 to Gardiner, Yellowstone; Mammoth Hot Springs Visitor Center, springs tour, walk, Ft. Yellowstone, beer; Old Faithful Inn, check in, beer in lounge, walk geyser, lodge, dinner, gift shop, room; walk, lobby lodge geysers, room.
SU, Geyser, lodge, coffee, basin loop; tour Inn, rest, lunch, lodge; Vst Ctr, film; drive Fishing Bridge, laundry; Canyon Village, juice, muffin; Canyon rim, walk, falls; Inn, rest, dinner, walk, gift shop.
MO, Bkfst, muffins, car to shop; Observation Loop walk, geysers, lunch, Hamilton's, rest; walk to Biscuit basin; Inn, beer in lobby, dinner, lodge, lobby.
TU, Lobby, coffee, lodge, muffin; drive Grant Village vst ctr; Grand Tetons, views; Jackson, walk square, lunch, Pedro's; drive Farson, Trace; Oregon Trail Hwy 28, Rock Springs, Flaming Gorge dam, Vernal UT, Econo Lodge, dinner, Arby's.
WE, Meeker, Rifle, US6; Glenwood Springs, lunch, Italian; Glenwood Canyon, I-70; Denver, shops, dinner, 16th St. bus, Larimer, coffee, muffin; drive Goodland KS, Motel 6.
TH, I-70, Great Bend, Fort Hays; SF trail ruts, Chase, Lyons, home 6,30; Laird leaves, walk Dallas.

1992 • November 5-8 • Houston, Space Center, Wurstfest, San Antonio; Jerry & Shirley

1993 • May 22-30 • Utah, Las Vegas, Grand Canyon Laird
SA, Dallas to vet, Laird arrives, leave at 1p; 66, Weatherford, Sayre; Amarillo, Aunt Sis dinner; Tucumcari, Motel 6.
SU, Tucum to Las Vegas, downtown, walk plaza, Armand Hammer World College; Ft. Union, walk; mountain pass to Taos, McD, Gorge Bridge; Farmington NM, Motel 6; shop.
MO, Car oil change, wash; bkfst; Shiprock, Four Corners, Mexican Hat, Bluff; Monument Valley, Vst Ctr, drive loop; Page, Walmart, McD, Glen Canyon dam, Pariah movie set, Kanab, Zion, lodge check in, walk, sleep.
TU, Hike Emerald Pools, bkfst, lodge, rest, check out; hike Narrows gateway; lunch, lodge terrace, nap on lawn; Weeping Rock, hike Hidden Canyon, lodge, vst ctr, wash car; St. George, Brigham Young home, temple; Virgin River Gorge, Las Vegas, strip, Riviera, check in, walk strip, Stardust, beer, Riviera lounge.
WE, Bkfst, buffet, walk strip Mirage, Caesars, Forum Shops, Bally's, get tkt, taxi hotel; move to Circus Circus, lunch, buffet, rest, pool, trolley to Excalibur, rollercoaster motion ride, Trop, bus Circus, rest; dinner, buffet, drive Bally's, Jubilee, downtown.
TH, Drive Mirage bkfst, buffet, gamble, Forum Shops, art galleries, La Piazza, dessert & coffee; downtown, UNLV, library pix of old Vegas, Stardust, gamble, Enter the Night, Mirage volcano, walk, sleep.
FR, Check out, drive strip, bkfst, Sahara; drive Hoover Dam, tour; Kingman, Arby's; Rt 66 to Seligman, Ash Fork, Williams, Westerner Motel, walk shops, laundry, McD, motel.
SA, Drive Grand Canyon, bkfst, El Tovar, walk rim, Bright Angel Trail, Vst Ctr; drive Desert View, snack, Watchtower, store; Painted Desert, Tuba City, Hopi mesa, Gallup 66, Grants, Motel 6.
SU, Drive Alb, bkfst Old Town, drive Central; Shamrock, Clinton, Edmond 9,30p; dinner, Outback.



1993 • July 20-25 • NYC Lincoln Center YMCA
TU, Flite St. Louis, entire row, flood views, Lambert, walk airport; Flite to LGA, flooded Miss River, Chain of Rocks; Carey van to Lincoln Center YMCA; Check-in, subway to Times Square, TKTS, dinner, salad bar, Hard Rock beer, walk home, rest; Will Roger's Follies Palace Theater, Times Square.
WE, Breakfast at Y, bus up CPW, cross Central Park, Lex to Purdy optical (no glasses there), bus to 52nd, Madison, buy glasses, walk Midtown, Citicorp, Conran's, lunch, atrium salad, GE Building, IBM Galleries, FLW Benz showroom, Hamm Schlem, MoMA Store, Subway to Village, walk, Washington Sq, Louis Sullivan building, Cooper Union, dinner, 8th St BBQ & beer, Village, sub to Y; taxi to Broadhurst Kiss of the Spider Woman, stage door, 8th Avenue, sub to Y, muffin at Lincoln Center.
TH, Bkfst at Harkness atrium, walk to 59th subway, ride express to Bronx and back, local to Natural History. Walk across park to Met, shop, up 5th to Guggenheim, lunch at Gugg cafe, walk up 5th, see wooden houses, Jewish Museum, Photo Museum, Cooper-Hewitt, Cubist Czech), Museum of City of NY; bus down 5th to 50th, check on glasses lens; walk to MoMA, bookstore, dinner at MoMA Cafe, sandwich & wine, design collection, bookstore; sub to Empire State Observ, sunset; dinner, Sbarro 34th, sub home, muffin at Lincoln Center.
FR, Bus to Grand Central, bkfst, coffee3, muffin in Grand Hall, Red Grooms exhibit, Chrysler, Daily News, Ford Foundation, Tudor City, UN, ITC Gallery, GE Bldg; Purdy, got glasses; sub to Union Square Market, cider & cookie, NY Art Directors, SVA, WPA PO, Armory, Madison Square, sub to Bowling Green, Glaser's NY Unearthed, Fraunces Tavern, SoStSe Pier 17 lunch, salad, coffee, muffin; walk downtown, Deco, Federal Hall, McDonald's, WTC bridge to WFC, Battery Park City, beers, esplanade, courtyard, WTC, Sbarro, sub to 34th, Village, walks, sub to 23, walk Chelsea, Diner, bar for beer, Chelsea Hotel, sub home.
SA, Bkfst from Y, walk to 59th sub to Delancey, walk Orchard, shops, tenements; SoHo, Dean & Deluca, Guggenheim, Klee, minimalists, toilet; SoHo, buy socks, crazy ball, candle glass, books; sub to South Ferry, Staten Island Ferry, 2 beers, walk thru Battery Park and BPC to Pipeline (SWNY), dinner, sketch candle holder, talk with waiter, sunset "Very well done" with World Financial Center, apts, shops, restaurants, a neat river promenade. Sat outside and watched sun set over Hudson, with views of harbor; walk thru WinterGarden & WTC, sub to Times Square, walk home up Broadway.
SU, Bkfst from Y, walk Central Park, Dairy, rink, volleyball; Plaza Hotel, FAO Schwarz, 57th, Planet Hollywood, Hard Rock, lunch, walk to Y; cab to LGA.

1994 • March 18-24 • Dallas Laird's death
FR, Drive; Laird's; Humperdink salads at Orchid,
SA, File box idea, Home Depot, Laird's, Java, Boston Mkt, Laird's, Orchid; Christopher Stephens, Blue Goose.
SU, Laundry, call Bill, Luby's, Holocaust Museum, Orchid; Phil & Ginni, Rick Eubanks.
MO, Container Store, Laird, Office Depot, Orchid, Mom, Sam's; Laird, Academy Awards.
TU, Holocaust, Home Depot, Wendy's, Rob Smith, Dan & Jim, McKinney, Chuy's margarita, Hillcrest, Leameadow, Orchid.
WE, NorthPark, Sbarro, coffee; Preston, Laird's "Can't keep up." Tollway, Office Depot, Orchid; SMU, Andreas Vollenweider.
TH, Up late, Orchid, packed, goodbyes, Borders - bought tapes, looked at books, vowed to sit there one day and sign cards for The Idea Kit. Very mellow and a bit sad. Drove in rain down Preston, man's heart attack? at S&L by Preston Bank. Office supply - bought file box. To Laird's, bypassed muffin at HP Village and Predock house. Laird not well, "Favorite memory?" stroked hand, left for escape, hugged Janet at stoop, coffee and walk to Cedar Springs shops, feeling better, bought frame at Nuvo for Laird's picture. Sun came out. Back to Wycliff - visit, show frame, talk to Laird "Judy... She's from there" ?
Visit with Lucille on patio. Took a walk (Janet on the phone) around block -sun was out. Decided to leave & get home & to work. Went upstairs to Laird and Lucille. Told them, they agreed. Hugged Laird. He smiled back. Went to bathroom, stroked & goodbye. Lucille said I'm "one of her boys." Downstairs, started to leave - hugged Janet - came back in to wait on John. Watch TV (not scrapbook) with Janet - Designing Women. Mark came & went upstairs (Lucille out). John in - I thank & hugged him - cried a bit (John never did) - thank he'll be glad to see this end. Hugged Janet again as she came downstairs. Outside - down walk - decide to wait on Lucille, turned around - she was walking in from the rear, we hugged and I was off, some crying, gas at Lemmon, Cedar Springs to Oaklawn to Laird's park - trees are budding green. Onto freeway, drive OK, on and off cry, straight home. Got home, called Lucille - no news - called home, called Barbara, got mail, unloaded, took a sleeping pill. Barbara called back at 10,45. Slept.
FR, Up OK, unpacked, worked on Idea Kit, got girls at 11,30. Drove to Western - jacket, coffee at BreadWorks, mail, school - prep test until 6,30. Home, saw message light, knew. Called Lucille - talked to Janet, she relayed the info. Hung up, started to call Barbara but emotion took over. I laughed out loud, cried, took a walk to the store, bought soda, home, sleeping pill, movie - Groundhog Day, went through Laird file.
SA, Up, called Barbara, called Orchid, worked on Kit, Laird file, TV - travel, gym, Sutherlands (edger). Home - dogs - out to mail, school, send postcards to Chris, Margaret, and Rebecca. Shop, rent movies, home - Raising Arizona. Called Rebecca, sleeping pill, Laird file, sleep.
SU, Laundry, clean house.

1994 • May 30 - June 3 • Las Vegas
MO, Dave Harris ride to airport, flite, Houston Hobby, San Antonio, McCarran; van to MGM Grand, Studio Cafe, casino, pool, drink at bar, room, rest; Tropicana, Excalibur, Luxor, Nile boat ride, atrium, dinner, buffet, Search of Obelisk motion ride, drink at Millennium, ride inclinators, hotel, sleep.
TU, Bkfst, Oz buffet, Caesars, Mirage, Treasure Island, tkt to Mystere, reserve room, casino, Fashion Mall, bus to Polo Towers, MGM, lunch, Coyote Cafe, room, pool, hot tub, drinks, room, casino, taxi to TI, watch Buccaneer Battle, drink; Mystere, dinner, Mexican, bus hotel, rode Obelisk Search again.
WE, Bkfst, Benninger's, Tropicana, MGM gamble, lunch, Wolfgang Puck's, room, pack, Trop, backstage tour, MGM gamble, drinks, pizza, theme park; taxi to Treasure Island, check in, rest; Mirage, Caesars Forum Shops, dinner, Spago, casino, Mirage volcano, TI.
TH, Bkfst, TI buffet, Stardust, Circus Circus, shuttle train to tower, Grand Slam Canyon rides; Riviera, McD, Frontier, TI, room, pool, saw Jim, drinks, room; got rental car, drove Boulder City, plaza, Hoover Dam, new visitors center, Lake Shore Drive by Lake Mead, back to Henderson, I-15 to Jean NV, Boomtown, downtown LV, old fort, Golden Nugget, room ,rest, casino, dinner, TI buffet.
FR, Bkfst, buffet, casino, pack, drove Red Rock Canyon, visitors center, scenic loop, hikes, vistas, drive strip, Hard Rock, lunch, Hilton, Starlight Theater, turn in car, airport, Phoenix airport, OKC.

1994 • August 6-13 • Santa Fe, Bisbee
SA, Dogs to kennel; I-40 & 66 to Jericho TX, Panhandle, Square House Museum; Amarillo, San Jon, transmission fluid; Tucumcari, Motel 6, beer & juice, pool.
SU, Santa Rosa 66; Pecos, museum, walk; Santa Fe, plaza, lunch, Ore House, Christopher, Gardunos, plaza, art show, music; Chris, pool, room, Gardunos, margaritas, dinner.
MO, Galieto News, coffee, walking tour; Ski Basin; hike Hyde Park; Chris, pool; 10,000 Waves; dinner, Coyote Cantina.
TU, Alb to Caballo over Emory Pass; Nat'l Forest, Silver City, smoothie, Lordsburg, Douglas, Gadsden Hotel, check in, dinner, walk downtown.
WE, Bkfst, McD; drive Bisbee, Lavender Pit Mine, Bisbee Grand, check in, rest; walk town, lunch, Cafe Maxie, museum; Deco courthouse; tour Queen Mine; walk town, beer, Stock Exchange, views, sunset; beer, Copper Queen Hotel, dinner.
TH, Bkfst, balcony, check out; drive Tombstone, OK Corral, Courthouse Museum; Fairbank ghost town; I-10, Deming McD; El Paso, Motel 6, pool; margarita & burritos, walk, room.
FR, Smoothie in room, downtown El Paso; US62 Hueco Mts; Guadalupe Nat'l Park, hike, vst ctr, stagecoach station; Carlsbad Caverns, vst ctr, coffee, gift shop; Lubbock, Motel 6, dinner, Kettle.
SA, US82, Wichita Falls; McD on turnpike, home, get girls.

1994 • December 18-26 • Las Vegas and Dallas Christmas
SU, Drive, Orchid, arrange furniture; drive airport, flite, McCarran, van to rental car, drive to Treasure Island, room, casino, dinner, buffet, room.
MO, Bkfst drinks, drive, drug store, Sam's Town, coffee, atrium, State Line, Buffalo Bill's, roller coaster, log flume, roller coaster, lunch, buffet; drive TI, room, Gold's Gym, shops, return car, van to TI, bar, Cowboy game, room.
TU, Coffee shop, room, bus to MGM, Theme Park, lunch, Kenny Rogers; bus to TI, room, Mirage pool, hot tub, Cal Pizza Kitchen, walk, Sand's, TI, room rest, Stardust, Hilton, Starlight Express, TI.
WE, Buffet, room rest, Mirage pool, room, casino, spa, work out, whirlpool, casino; Mirage volcano, Caesars Forum, 3D motion rides, Planet Hollywood, TI.
TH, Fashion Mall, coffee, Virtual World, 'Tex', hotel check out, Mirage, Flamingo, lunch, pool; Imperial Palace Auto Collection, TI, taxi to airport, flite.
FR, Dallas, shopping, dinner, macaroni Grill.
SA, Gym, Wanda's, dinner, presents.
SU, Leameadow bkfst, presents, Orchid rest, Leameadow dinner.
MO, drive to OK, get girls.

1995 • March 20-24 • Las Vegas
MO, Flite, Phoenix, Hard Rock hotel, store bag, walk to Holiday Inn pool; lunch, check in, room, pool, hot tub; walk Bally's, Caesars, Mirage, TI, taxi hotel.
TU, Read, bkfst, hotel, walk UNLV, gym, hot tub, club.
WE, Read, bkfst, market, pool; walk MGM, coffee, get tkt, Excalibur, Trop, MGM, see Doug & Damita, dinner, Coyote Cafe; EFX, walk home.
TH, Read, bkfst, market; gym, massage, lunch, hotel; walk Flamingo, drinks, bagel, Harrah's, TI, Mystere, dinner, TI salad, taxi home, gamble.
FR, Bkfst, market, read, hot tub, massage, lunch, (comped), walk mall, TI, pirate battle, Forum Shops, Magic Museum, hotel, taxi to airport, flites with Doug & Damita.

1995 • October 24-29 • Puebla
MO, Class, errands, rehearse, dogs to vet, Dehnert's, sleep.
TU, Pack, flite to DFW, change money, snack, call Orchid; flite, airport, customs, seek bus, see sign with my name - Luis has car; ride thru mountain pass, stop for bebida, get evening schedule, hotel, check in, unpack, rest, lobby; meet JoAnn & Kati in lobby bar, others join, bus to Expo; Congress meetings, snax & wine; dinner, Ponente Chino Poblano; little sleep, hot room, stressed, review workshop.
WE, Bkfst with JoAnn & Kati, bus to Expo, find room, set up; Workshop - okay, turn over to Bob, walked around; lunch at food court, take pix, others to Cholula, Scott & I to hotel; edit/revise paper, took walk, decide to do in English, felt relieved, more comfortable; room, make English version, join others for dinner, lobby bar, Vip's, room.
TH, Bkfst hotel, cab to Expo, sat with group, walked to rehearse, Planetario, park; Presentation - went great!; lunch, Los Faroles - celebratory; bus to Cholula, stop at cathedral, pyramid, Bret, Ellen, and Scott to church on top, bus, Bret & I get off, walk back to Zocalo, cathedral, plaza, cafe, beer, sunset, walk streets & mercado, taxi to hotel; lobby bar, van to Fiesta, hotel.
FR, Bkfst hotel, bus to workshop, help Bob, walk around; taxi to Bret's house & hotel, lunch, Vip's; taxis to Musee Amparo, mercado, museo, zocalo, pedestrian mall to Church, Suburbia mall, taxi to hotel; Liz vans us to her house, drinks, talk, van to hotel, dinner, La Dona, hotel.
SA, Bkfst with Kati & Scott, bus to Expo, workshops, final session, bus to hotel, lunch, snax in lobby bar, room rest; walk to UPAEP, saunter naberhood, hotel; taxi to Zocalo, Sanborn's, dinner, cafe at Zocalo, walk mall in rain, taxi to CAOS, drinks, walk to hotel.
SU, Pack, bkfst, Vip's, hotel, bus to airport, Mexico City airport, lunch, flite to OK.

1996 • March 18-22 • Las Vegas
MO, Girls to kennel; airport, front row legroom, read Grisham; LV, get rental car, Texas Casino lunch, buffet, Rio, Mirage, check in, buy tkts; pool, drink; drive NYNY, Fremont Experience, Stratosphere, 7-11 snax, Mirage, gamble, rest; Siegfried & Roy, room.
TU, Spring Mountain Road, bkfst, McD, airport, return car; Mirage, rest, gamble, spa, swim pool, gamble, room; TI, pirate battle, dinner, Dive, Fashion Show Mall, gamble, room.
WE, Gamble, spa, massage, rest, gamble; lunch, comped buffet, gamble, room; walk Monte Carlo, NYNY, Luxor, lose wallet, retrieve; MGM Grand, monorail, shops, Bally's, Mirage, room.
TH, Comped bkfst, Caribe Cafe, gamble; Forum Shops, Mirage, rest, spa, pool, room, haircut; Flamingo, Harrah's Mirage, dinner, cafe, room; TI, Mystere, gamble, room.
FR, Comped bkfst, buffet, gamble, spa, massage, room, check out; taxi airport, flite; get girls, home.

1996 • May • Paris
While having lunch in the UCO Student Union, I saw an ad in the Oklahoma City newspaper, round trip from Oklahoma City to Paris for $298. I couldn't resist. Why not? I stayed at Disneyland Paris (no longer called EuroDisney) in the Arts & Crafts hotel, and had a blast, Disneyland, new hotels and shopping/entertainment district, Paris for a day, walked and enjoyed getting mentally lost in the City of Lights. Had seen all the tourist things on earlier trip so took the Metro out to some naborhoods and wandered.
SA/SU, Flite, sit with Mike & Deedee, walk St. Louis airport, flite, change seats movie, food, sleep; DeGaulle, exchange money, luggage, bus to Sequoia Hotel, check-in, room, nap, to Disneyland thru Festival and Hotel, bought 2-day pass, 4-11p, rode all rides, Elect parade, dinner, Plaza Garden, hotel, sleep.
MO, Bkfst hotel, coffee & pastries, wander hotel, room rest, Santa Fe Hotel, Cheyenne Hotel, Parc, rides, parade, Plaza Garden veggie plate, coffee in Adventure Land; train station, buy ticket; walk parking lot, shuttle bus to hotel, room, pool, gym, jacuzzi, dinner, Beaver Creek restaurant, room.
TU, Lobby, shuttle bus to train station, coffee & croissant; train to Paris, restroom in a cafe, walk Pompidou store, Seine, Louvre (closed) plaza, gardens, mall, lunch; metro Jasmin, Corbusier, sat in chairs, Ave Mozart; metro Trocadero, view Eiffel; metro Arc, elevator to top, views; metro La Defense, up top of new arch, plaza; metro Arc, sauntered Champs, Planet Hollywood, Disney, sculptures to gardens, terrace view, said goodbye to Paris, Louvre carousel; metro/train to Disneyland, walk Festival, talk with ex-Friday's at Annette's Diner, Los Angeles Bar & Grill, pizza & salad, comped wine (diner mgr had called), walked Festival, to Lodge, sleep.
WE, Pack, walk Newport Bay, bkfst in Yacht Club, promenade to Festival, shop, room, check out; bus to airport, check in, last to board, nice flite, movie, food, puzzles, easy customs, got standby seat on earlier flite, walked to galley and spent entire flite there, visited with people incl Lloyd Noel & wife; WRA, home.

1996 • August 4-8 • Las Vegas
SU, Flite, front row leg room, next to "Do you see her?" megabitch with weeny boyfriend; LV, luggage, Alamo car; drive Strip, lunch, Stratosphere buffet, tower views, rode Hot Shot, waited on sunset, views, bar, down to lounge show; drive, Luxor check-in, room, unpack, read.
MO, 5,42 construction noise, bkfst, buffet; Hoover Dam, new vst ctr, movie, exhibits; Kingman, trace old old 66 to Oatman exit, loop to Yucca, to Lake Havasu City, London Bridge, snacks; Colorado River, trace old 66 to Needles, drive; Laughlin, strip, Flamingo, walk river, dinner, buffet, gamble; Boulder City, LV; tour Michael Graves new library, Luxor, gamble, room.
TU, Bkfst, casino; low on gas, old 91 into Mesquite, Player's Island, buffet; Mesquite, Virgin River Gorge canyons; St. George past Motel 6 (earlier Brice trip) and Taco Bell (earlier Zion Laird trip) to old 91, Santa Clara; tour Jacob Hamblin Pioneer Mormon house; Ivins, old 91 valleys and views; I-15 to Ethel M Chocolate Factory (awful); turn in car, taxi Hacienda, Luxor buffet, room, pool margarita, rest, casino, room.
WE, Read, walk, gamble; Excalibur, NYNY, Monte Carlo bkfst, buffet, room. spa/gym, room, gamble; taxi Caesars, La Piazza, Forum Shops, Country Star Grill, relax, write, ice tea; Luxor room, gamble, almost a Royal Flush K Q A (didn't hold A, got 10 & J), room, read.
TH, Pack, taxi airport, exit row, WRA, drive, get girls, unpack.

1997 • March 18-23 • NYC Study Tour
Bryan, Steve Hanes, Ruthanne Smith, Adelene Chow, Vera Umbrecht, BeeHoon Chai
• Tuesday, Flite delay of 2 hours, run to connection at O'Hare, arrive LaGuardia, vans into Manhattan; Wellington Hotel, orientation; To subway (buy tokens), Downtown, Battery Park, Trinity Church, World Trade Center (observ deck closed), City Hall; South Street Seaport, shop, eat, views; Union Square, Tap Dogs Union Square Theater; Times Square.
• Wensday, Madison Square, Flatiron Building, Toy Center; Chermayeff & Geismar Steff Geissbuhler; School of Visual Arts Gallery, 100 Most Memorable Posters, tour; New York Art Director's Club, Myrna Davis (Paul's wife); Cooper-Hewitt Museum, Henry Dreyfuss; Guggenheim Museum, Nasher Collection; Hotel, Times Square; Phantom of the Opera Majestic Theater; All-Star Cafe, Virgin Records.
• Thursday, Madison Square, Pentagram, presentation; AIGA Gallery, Logo and Letterhead Exhibition; Parson's School of Design, BFA Communication Graphics Senior Show; hotel; Museum of Modern Art; hotel, rest, free - time dinner; Chicago Shubert Theater; FreeTime, dinner.
• Friday, Javits Center, group hides from Watson; Vignelli Associates; Fashion District; Empire State Building, observation deck; FreeTime; Metropolitan Museum of Art; Motown Cafe, dinner, Jekyll & Hyde.
• Saturday, Rockefeller Center, NBC Studios, St. Patrick's Cathedral; NY Public Library, Artful Interiors and Making of the Tyndale Bible; Grand Central Station, Chrysler building, CitiCorp Tower, Sony Wonder; FreeTime, IBM building, Trump Tower; subway to Cooper Union, Washington Square, Greenwich Village, SoHo; Chinatown, Lin's Dumpling House, Little Italy, pastries; FreeTime, SoHo, Chinatown.
• Sunday, FreeTime, Central Park, Dakota apartment building, NikeTown, IBM, Trump; Hotel, van ride to LaGuardia, St. Louis, OKC.



1997 • May 27-30 • Mississippi and Memphis
TU, Dogs in, drive; Tunica MS, Sam's Town check-in.
WE, Checked car, Hernando, walk square, Info Ctr; Batesville, Oxford, Ole Miss campus, Sigma Chi, Union, lunch, Starbucks coffee, bookstore, Lyceum, where James Meredith was denied admission in 1962, walk to museums, trail to Rowan Oak, Faulkner's bedroom & typewriter, trail to Lyceum, Library, James Meredith exhibit, Grisham, and Faulkner collection (Nobel Prize); downtown, bookstore, square; Tunica, Grand Casino, drink at bar, dinner, buffet, gamble, Circus Circus, plans for remodel to Goldstrike; hotel, hot tub, pool, room.
TH, Bkfst in room, Memphis, Civil Rights Museum with restored motel and room where MLK was assassinated; Beale Street, lunch King's Palace Cafe, band in WC Handy park, Schwab's drugstore, Main St, trolley thru town, Pinch Hist Dist, Pyramid, Titanic gift shop, exhibit of recovered artifacts; Main, trolley, Beale, Handy Park blues band; drive Union to Overton Park, Art Museum, gift shop, sit in park; drive West Memphis and Southland Greyhound Racetrack, popcorn and beer, watch races; hotel, hot tub, pool, dinner, buffet; Hollywood, Harrah's, Sam's Town, room.
FR, Bkfst, room, get gas, drive 9 hours, 2 stops, some rain, home.

1997 • July 28 - August 3 • Pacific Northwest


SA, Commencement with Lon; Mom & Dad at house, Cowboy Hall; Pepperoni Grill with Dehnerts (above).
SU, Bkfst, Cafe 501, house, goodbyes; prep trip.
MO, Dogs in, grades in; airport, 1st Class, St. Louis, Seattle, get rental car; drive Portland, check in.
TU, Bkfst, Miner's, Lake Oswego, Oregon City, Willamette Falls views; End of Oregon Trail Museum (Laird and I had traveled much of the trail in Nebraska and Wyoming); downtown, Advert Museum, lunch, deli, Pioneer Courthouse Square, Starbucks, History Museum (funeral parlor/living room), Art Museum shop, rail to car; Sandy info center; Columbia River Historic Highway, views, Vista House, falls, hikes; Kelso, mall buffet, check in, walk bowling alley, sleep.
WE, Bkfst, McD; Castle Rock to Mt. St. Helens Visitor Center, exhibits, movie; Coldwater Ridge, coffee, ranger talk, Forest Service VC, Johnson Ridge VC, views; Olympia, Tacoma, Snoqualmie Falls, coffee, Roslyn (Northern Exposure filmed) mural, Joel's office, Brick, Ruthanne's store; Seattle check in, dinner, Taco Bell, walk, sleep.
TH, Drive Everett, tour Boeing; Univ of Washington, lunch, Indian buffet, bookstore, campus, nap, Art Bldg, quad, Union, coffee, Arch Bldg, Art Museum, shop; Fremont, marine store, Interurban brewery, canal with ducks; Ballard, old town, market street; Locks, VC, fish ladder, rest; Golden Gardens Beach, volleyball, barefoot in sand, join group for wine & sunset; Queen Anne bookstore, motel, Jack-in-Box, sleep.
FR, Laundry, bkfst; downtown, surprise David Moore; Pioneer Sq, cartoon store, Elliot Bay Bookstore, pier lunch, waterfront, Starbucks; ferry to Bainbridge; Art Museum; Broadway market, David's apt, walk to Fremont, Triangle Tavern, Olive Way; motel.
SA, Pike Place Public market lunch, Lowell's, shops, puzzles; downtown, Niketown, Gameworks, monorail to Seattle Center, tower views, beer, dusk over Lake Union, night lights, down; walk fairgrounds, dinner, Seattle House pasta, monorail, car, motel.
SU, Check out, bkfst, Denny's, Bellevue downtown, Asian Art Museum, tea, Fremont, Lake Union, Queen Anne, shop, Tully's coffee, FLW style house; airport, return car, change clothes, flites; home.

1997 • November • New Orleans
Went with two others to a graphic design conference. French Quarter, new aquarium, ferry across the River, museums, etc. Had my palm read and a tarot card reading by a former Texan named Hubba Bubba - it was quite true, revealing, and a real hoot.

1998 • January 11-14 • Las Vegas
SU, Pack, walk dogs, drive airport, rest, whole exit row; LV, get bag, car, drive Strip, Sahara, buffet, Hilton, Star Trek Experience, Hard Rock, beers, drive, NewYorkNewYork, check-in, MGM, room read.
MO, Bkfst, NYNY America; drive Desert Inn, UNLV, Rio, coffee muffin, gamble, sky parade; Circus Circus; Caesars, turn in car; MGM RainForest Cafe, NYNY, coffee, room rest; Luxor, Imagine, deli, room.
TU, Monte Carlo bkfst, buffet, Bellagio, Caesars, magician took my watch, Forum Shops, Atlantis show; Mirage, Dolphin & Animal Garden, Venetian Preview Center, Harrah's, buffet; room rest, rollercoaster, Madhattan, visit Jason, walk Showcase, gamble, room.
WE, Luxor bkfst, buffet, room, check out, MGM, lunch, NY deli, taxi airport, explore C & D gates, nice flite; got girls, home.

1998 • March 17-20 • Austin
TU, pack, dogs in, drive new Tracker; dinner, Orchid, Container Store, visit Sandy, Jim, Tracy.
WE, Fixed S&S yard sign, drive old 77 thru Waco, Circle lunch, Elite Cafe, drive, Motel 6, check-in, nap; Tom's house, we drive to dinner, Shady Grove, house, Jeff, beer, Chain Drive, motel.
TH, Guad/Nueces, park Sigma Chi house, walk drag to Einstein Bagels, coffee, sit, drag, Barnes & Noble (former Co-Op), Dobie Mall, Ransom Center, Guten Bible, South Mall, Bus, Jester, Prather, Jester, room 467 (1969-70, sophomore year), stuck 15 minutes in elev lobby until an unsuspecting coed let me out, Drama bldg, East Mall, Union, Tower Room (Now the Revolution), AC, Kinsolving "can I see your tits", Drag, coffee; drive 2222, Hippie Hollow, lay in sun naked, 180/360, Whole Foods lunch; motel, rest, drive Ridgelea, Tom's, Antique mall, dinner, La Madeline, Tom's, internet, Kirk, drive Riverside, motel.
FR, Check out, Warehouse district, Children's Museum, South Congress, capitol vst ctr, Zilker, Barton Springs, 2222 to antique mall, lunch with Tom, Sonic, talk; drive, Orchid Bill, dinner, El Fenix, Steve visit, drive home.

1998 • May 29-31 • Wichita
FR, Drive, over to Arkansas City, train, Winfield, Augusta, 54 to Motel 6, check-in, rest; downtown, Old Town, Bohemian Bean, Train Station, walk market, Heroes bar/grill, drive to Metro, sit & write, dinner, McD, motel.
SA, Old Town Market, coffee, scone; FLW house, Wichita State, Coleman Store, Black Museum/church (closed), Old Town lunch, River City, Brewery, County History Museum, buy beanie baby of Dallas, antique store on Douglas, Boeing, Airport Museum, mall, movie, Godzilla, dinner, Luby's, motel, rest, dinner, Boston Market, airport, motel.
SU, FLW house, town, river; Wichita Zoo, WSU Art Museum, tour bldg, lay in grass, drive Hillside to see old plane factory, lunch, Boston Market, Black History Museum, talk with retired activist/teacher; drive, tpk plaza, home.

1998 • August 4-9 • Los Angeles
TU, Pack, dogs to vet, WRA, bkfst, flite, Denver, walk/train, flite, Las Vegas view, LAX, luggage, bus to Thrifty; drive freeways, lunch, Tilly's, Motel6 check in, shower; 4p, Disneyland, dinner, Plaza Inn, fireworks; walk hotel, lights out!
WE, Check out, drive Disneyland roads, South Coast Plaza, Starbucks bkfst, Noguchi sculpture garden; drive Yorba Linda, Nixon Library, tour home, film, Nam artifacts; drive Pasadena, lunch, bagel place; Huntington Library, Gutenberg Bible, house, gardens; drive Old Pasadena, smoothie; Arroyo Seco Fwy to 101 to Hollywood, check in Motel 6; drive Sunset/Santa Monica to West Hollywood, dinner, Boston Market, hotel.
TH, Drive Westwood, Starbucks, walk, UCLA union, Bruin Plaza, quad; Armand Hammer, Disney models exhibit, Strbx, more exhibit, gift shop book, cafe, pkg groj, changed clothes, shut car door - keys inside "I can't believe I just did that." security desk, saw tow truck with locksmith on it drive by, chased, caught as he u-turned at roadblock, we drove back, he opened door; drove on to Getty Center, tram to museum, films, manuscripts, dinner, cafe, gardens, sit on plaza, music wine, took last tram down; drive, motel.
FR, Drive Hollywood, coffee/bagel, Roosevelt Hotel, tour, early Hollywood exhibit, Mann's Chinese; drive Sunset, Paramount Studios, tour, original gate; drive Melrose, 1910 A&C store, lunch, Melrose diner; Beverly Center, coffee break; Hollywood, Universal CityWalk, dinner, hotel.
SA, Strbx bkfst; drive Crest hwy to Mt. Wilson, hike to observatory; drive Pacific Coast hwy and ocean, see Eames house; Venice, Marina Pacific hotel, ocean walk, sidewalk cafe overlooking Venice Beach boardwalk, beach, and breaking waves, vendors, snacks on sand, ocean; drive to TGIF (vacant); motel rest, late night, eat ihop.
SU, Burbank, Strbx, Bob's Big Boy, Griffith Park, TravelTown, Gene Autry Western Heritage Center; drive to Thrifty, turn in car, shuttle LAX, strbx, lunch, flite; luggage, drive home.

1999 • August 12-14 • Southeast Missouri
TH, Pack; drive Tpk, bkfst, McD, Tulsa, 66 Claremore, Will Rogers Museum, Davis Gun Museum, lunch, 66 coffee shop, 66; Foyil, totem pole park, Chelsea, Buffalo Ranch, 9' paved sections, Miami, Coleman Theater, Commerce, Quapaw, Baxter Springs KS, walk arch concrete bridge, Galena, old 66; Joplin, Springfield, Bass Pro, Hemingway's; Branson, town, Motel 6 check-in, read, sleep.
FR, Drive 76, bkfst buffet; Silver Dollar City, rides, cajun show, cave; juice n Java, outlet mall, motel, outstanding Andy Williams show, snax, traffic, sleep.
SA, Chateau Hotel on lake, Big Cedar Lodge; Berryville, square; Eureka Springs, see Letitia at Crescent Hotel, downtown shops, Letitia's house; Bentonville, (Walmart Visitors Center), Rogers, 1st Walmart, lunch, McD; drive, eat at WD 'Bill' Hoback Plaza, home, sleep.

1999 • January 3-6 • Las Vegas
SU, Bkfst, Braum's, airport, flite, good seat, view Grand Canyon; get rental car, Hard Rock, Mirage, check-in, room; drive Rio, Voodoo Terrace views; downtown, Glitter Gulch light show; Mirage, massage, dinner, Caribe Cafe, gamble, room.
MO, Bkfst, buffet; drive walk desert, LVS&SR, watch & sit, Pahrump, sandwich, Terrible's Town, Red Rock; Whitney Library, Sam's coffee; Mirage, rest, Bellagio shops, tram Monte Carlo, conservatory, O show, dinner, Bellagio cafe, Fountain show, hotel, room.
TU, Bkfst, buffet; drive Reserve, tour Ocean Spray, drive town, Strbx, Summerlin, Mandalay, NYNY lunch, deli, MGM, return car; Ceasars Empire tour, coffee, Forum Shops, room, rest, spa, workout, hot tub, room, bellagio Fountains with Adam, shops, 3rd fountain show (Sinatra, Chorus Line, classical), Forum dinner, Planet Hollywood, shops, Mirage, Adam gamble, me to room, TI, room.
WE, Bkfst, snack bar, Paris, Aladdin, Starbucks, MGM shops, pool, monorail, Mirage, pack, check out, Forum Shops, 3D Race for Atlantis, coffee, Virgin Cafe, venetian, TI, pirate battle, eat Lookout Cafe, Bellagio Fountains, Mirage, taxi airport, wait delay, easy flite, luggage, drive, home.

1999 • May 31 - June 4 • Las Vegas
MO, Dogs in, gym, laundry; airport, lunch, read Grisham; flite, taxi, NewYorkNewYork, rest, MGM, dinner, NY America, gamble, views, read.
TU, Tram Mandalay bkfst, buffet, explore Mandalay, Luxor, coffee, ride simulator, room, pool, read; Trop, get tkt, Gambling Museum, NY deli, lunch, room; strip, Bellagio, strip; room, Trop, Follies, room.
WE, Bkfst, America, strip, tour Venetian, TI, Strbx,; Rio bus, Rio 51st floor, lunch, Beach Cafe, bus; room, Mandalay, room; Lord of the Dance, strip, room.
TH, Rent car, Hard Rock bkfst; Valley of Fire, vst ctr, petroglyphs, Moulin Rouge, Downtown, Neon Museum; Fashion Show Mall lunch, Mandalay, Yesco graveyard, LV volleyball center, Stratosphere Tower, observation, scotch, Bellagio fountains, park, room, gamble, sleep.
FR, Check-in airport, read, flite, get girls.

1999 • September 29 - October 3 • Las Vegas
WE, Pack, girls in, airport, bkfst, flite, DFW, ride traain, LV, taxi to Treasure Island, check-in, Venetian, pizza, TI, room, Ven, Penn & Teller, drink, eat, pool deck; TI, read, sleep.
TH, Bkfst, cafe, Ven, coffee, Program, lunch, Star Canyon with Ruthanne, canal shops, Program; TI, unpack strip, Bellagio Fountains, Mirage, room.
FR, Ven, bkfst, Program, lunch, Star Canyon with girls, Program, iced coffee, Canal shops, dinner, Mexican Tussaud's Wax Museum, Mirage volcano, TI, room.
SA, Gamble, Ven, bkfst, deli, bus to Yesco sign factory tour; gamble, Paris, lithograph studio, Bally's, monorail, MGM, Elvis auction, Lion habitat, NYNY, snacks, gamble, Fountains, Eiffel Tower, views, fountains; TI, dinner, cafe, room.
SU, Pack, bkfst, Cafe, gamble, pool, read, spa, Strbx, lunch, room, pack, taxi with girls, airport check-in, drive girls home, home.

2000 • March 11-16 • NYC Study Tour
OU, Heather Mills, Ron Brown; UCO, Sean Cobb, Regina Cobb, Becky Gelder, Brandon Shelton, Chris Wood, Danise Brown, Jamie Valley, Jenny Whitten, Kacy VanOsdol, Kelly Bryan, Kevin Joyner, Kevin Mix, Laurie Pfeiffer, Leah Sharpe, Maria Sinclair, Olivia Frisbie, Valerie Smith
• Saturday, Delayed flight, 3 hours at O'Hare; Arrive LaGuardia airport, bus ride to Manhattan; Gershwin Hotel, orientation; Subway to Chinatown dinner, Little Italy dessert; Subway marathon, hotel.
• Sunday, Grand Central, Metropolitan Museum of Art lunch, Met Cafeteria; Subway to Statue of Liberty; Blue Man Group Astor Place Theater; Dinner, Whatapizza; Hotel.
• Monday, AIGA gallery, building tour; Jonathan Wajskol Graphic Design; Frank Nichols Product Design; Lunch, deli on 5th; Chermayeff & Geismar Graphic design; Empire State Building observation deck; Walk 5th, Library, 42nd; New Amsterdam Theater backstage tour; Times Square, dinner, Sbarro; Rent Nederlander Theater; Times Square, subway to hotel.
• Tuesday, Radio City Music Hall tour; Lunch, Variety Cafe, Rockefeller Center, St Patrick's, Trump Tower, Niketown.
siegelgale graphic and web design; Subway to Greenwich Village, Washington Square, Joey Joe, SoHo design stores, dinner, Italian Cafe; Hotel; Aida Palace Theater; Times Square, Letterman.
• Wensday, Guggenheim Museum; Cooper-Hewitt Museum of Design; Lunch, 23rd Street, hotel; Vignelli Associates graphic and identity design; Buffet snack, walk; Tom Geismar lecture, NYADC; Free time.
• Thursday, Good Morning America; coffee, hotel, check out; Society of Illustrators exhibit, DKNY store, The Terence Conran Shop; Hotel, Bus to airport; Arrive Oklahoma City.



2000 • May • Las Vegas, Mitch
FR, drive, lost glasses? Hospital, talk with mom, dinner in hospital, Orchid.
SA, Strbx, Northpark; hospital, visit, talk with doctor; Container Store, Orchid; drive Love Field, dinner, takeout Luby's.
SU, Orchid; lunch, Petroleum Club, S&S, B&D; Orchid; Galleria, Imax, Siegfried & Roy; Orchid, dinner, pack.
MO, DFW, flite, Las Vegas, taxi Monte Carlo, check in, gamble, lunch NYNY deli, coffee; MC, pool, rest; food court, coffee; Mitch, drive Strip, Sahara coaster, MC, Luxor, Blue Man Group, dinner, Luxor buffet, Bellagio Fountains, MC, sleep.
TU, Gamble win $250, coffee, gamble win $130, room, bkfst, MC cafe, bye to Mitch, room rest, gamble lose $100, tram Bellagio, Mirage coffee, Forum Shops, shoes (leave old pair in mall), Paris, room; tram Bellagio, Paris, Notre Dame, gift shop; Bellagio Art Gallery, tram, room.
WE, tram Bellagio, Paris, gamble win $640, bkfst, Paris buffet; room, pack, win $60, MGM, coffee bagel, MC, taxi airport, win $162,; flite, front row leg room; DFW baggage, no car keys in suitcase pocket (unzipped), baggage handler called, he found keys; drive Orchid.
TH, Visits, pack; Strbx, Dart Park Lane, Knox Strbx, Rest Hdwr; Central, Woodall, 35, drive home, get girls.

2000 • June • Puebla y Mexico City


SA, Smooth flite, 1st class bump, HIA, change dinero,, ride Link, flite, exit row, empty seat; Puebla, passport, helped Erika. met by Luis Y Gustavo, gave Erika ride to Colonial, Hotel Real, check in, unpack, walk to Vips, room.
SU, Read Dallas paper, call Orchid, Juarez, taxi to Zocalo, sit, Cathedral, enjoy music and voices, walk Plaza; Galleria, bkfst, Sanborn's, shop, Victoria Mall; taxi hotel, rest; Zocalo lunch, Sanborn's, artisan's market, zocalo clowns; taxi Vips, room, rest, tv, Tony awards, Millionaire, sleep, feeling confident.
MO, Bkfst, make notes, room, prep class; meet Luis, walk to UPAEP, admin details, tour campus, walk to lunch, Portons with Gustavo; get projector; class; a bit awkward, but okay, Luis office, walk hotel in drizzle; dinner, Vips, room.
TU, Bkfst, Vips, prep class, pharmacy on Juarez, walk naberhood, room; Luis to office, paperwork, tour Tech Center, hotel, rest, lunch, Vips, prep class; UPAEP, prep class, great class - in the 'zone', more comfortable, more English, talk with students during break and after class, sit under cafe tent in rain, ride with Jorge & Luis to hotel, call Orchid, dinner, Vips, room.
WE, Bkfst, Vips, walk, copy shop, room, UPAEP, meet with Luis & admin, interviews, paperwork, walk hotel in rain, rest, lunch, hotel cafe, prep class, great class - best yet; office, hotel in rain, tv, dinner, Vips, walk Juarez, laundry, sleep.
TH, Juarez, bkfst, La Vaca Negra, Paseo Bravo, walk Zocalo, shops, cathedrals; taxi hotel, lunch, Vips, prep class, quiet time in rainy classroom, class okay - students getting tired, out early, work with individual studio time, "great project", Luis office, drive to Fonda Restaurant, Zair, Augusto, Esmerelda, Antonio, Gustavo, Luis, Gustavo; hotel.
FR, Taxi Zocalo, bkfst, Vips, Civic Center, soccer and volleyball, Expo Center, Museum of Natural History, taxi hotel; rest, lunch, Vips, prep class, walk, Luis, got paid; class - best yet - presentations, works on board, talk with students; walk home in relief, rest, Juarez, dinner, hotel.
SA, Bkfst, room, UPAEP, set up in Cafe, consult with students, print/copy evaluation sheet, talk with Luis, lunch, El Porton; hotel, rest, UPAEP to get paper, hotel; meet Esmerelda and brother, drive to Tlaxcala, her house, family, drive to Tlax Zocalo, churches, views, drive VW plant, walking tour, drive, hotel.


SU, pack, bkfst, Vips, room, grade projects, finish course, call Orchid, pack; meet Luis lunch, Vips, talk - ask me back, checkout, taxi; CAPU, bus Estrella Roja, music, views, coffee; Mexico City, taxi to hotel at Zocalo, check in room, Zocalo area, pastries, McD, Metro to Alameda, stalls, Palace lobby, shops, plaza, Metro, hotel, unpack, rest, walk Zocalo, room.
MO, Metro to Zona Rosa, pizza, check City Tours (lose camera?) sit at Reforma, market, Metro hotel, rest, dinner, Vips, Alameda market, Metro Zocalo, room.
TU, Bkfst, Vips, Latino Americano Tower, sit Alameda Bellas Artes; Tower observation deck, GNC, hotel, rest; Metro Merced markets, Zocalo, McD, sit outside with coffee, room, rest; 3 Metro lines to suburbs, Blockbuster, Hooters, TGI Friday's dinner; Metro; Zocalo dancers, room.
WE, Bkfst, Vips, walk, room, pack, check out; taxi to airport check in, walk airport, exchange money; flite, exit row, entire row, easy customs, flite, whole exit row; Lon meet, luggage, home. Sad and glad. A life-changing experience.

2000 • December 18-21 • Las Vegas
MO, Pack, girls in, airport check-in, LV, get car, Aladdin check-in, shops, drive Strip, Reserve, gamble, dinner, Congo Jack's; Alad, rearrange room, read, sleep.
TU, Strbx, gamble, gym; Suncoast, gamble, lunch, coffee; turn in car, shuttle to Aladdin room, Paris, Bellagio fountains, dinner, Alad cafe, room, read; taxi Rio, gamble, De La Guarda, taxi hotel, room.
WE, Bkfst, buffet, gamble, room read, Caesars, coffee, shops, Venetian shops, mime, singers, lunch, Chinese, Grand Canyon store, MGM, deli to go, room, eat, tv, sleep.
TH, Bkfst, cafe, Bellagio, Desert Passage shops, coffee, gamble, free buffet, room, pack, taxi airport.

2001 • Febuary 22-26 • NYC AIGA Design Education Conference • Gershwin Hotel
TH, Flite, read Grisham, exit row aisle; LaGuardia cab; Gershwin
FR, Cooper Union, NYU, Washington Square, visit Roberta, apt, lunch; Subway, MoMA, Workspheres, model, walk, goodbyes; sub to room, rest; sub 42nd, Internet Cafe, 700 terminals, New Amsterdam, The Lion King, Times Square; sub to 27th, snacks, room
SA, Sub to 59th, Lighthouse, check-in, bkfst, auditorium, presentations, lunch, Conran Shop, more presentations; walk, Crate & Barrel, Plaza Hotel, Carnegie Hall, dinner, Brooklyn Diner, Wellington, sub to Gershwin
SU, McD, egg biscuits, sub to Lighthouse, coffee, presentations, walk 59th, Columbus Circle, sub to 116th, visit with Clint Shore, walk Morningside naberhood, Tom's Restaurant, dinner, Deluxe Diner, Columbia, park, Clint's apt; sub to hotel
MO, Bkfst coffee shop on Madison, check out, cab to LGA, delayed flite, exit row empty next seat; DFW, missed connection, but it was delayed so made it, read book, OKC, drive to OU, change clothes in car, walk campus, review notes; class

2001 • May 19-28 • Puebla
SA, Work in office, walk dogs, call Orchid, girls to vet, pack, drive WRA, check-in, lunch, flite, DFW, exchange money, snack,flite, exit row, read, notes; luggage, customs, get bus tkt; Estrella Roja, movie, Speed; Puebla, taxi to Fiesta Inn, check-in, unpack, dinner, Toks, Vips, room read.


SU, Bkfst, hotel buffet, mall, room rest, taxi Centro, cathedral, plaza, market, Sanborn's, McD, taxi hotel, prep class, walk naberhood, dinner, hotel, room.
MO, Bkfst buffet, room, taxi, UPAEP, meet Luis, slides, paperwork; walk Juarez to Real, taxi hotel, rest, lunch, prep class, Gigante, room, taxi; Luis, class - good one; ride home, dinner, hotel, walk, room.
TU, Fiesta buffet, room, walk mall, shop,prep, lunch, Fiesta, taxi in rain, good class; dinner with Luis, Gustavo, Beto, Maya y Pini; room.
WE, Bkfst, Vips, shop Walmart, room, prep, lunch, KFC, class - good; spend break with Luis in Cafe, ride home, dinner, Fiesta, room.
TH, Bkfst, hotel, walk Galleria, Gigante, room, prep, lunch, Fiesta, prep, taxi;great class; wait with Luis y Beto, drink wine, ride home, dinner, Fiesta, walk, room.
FR, Call Orchid, bkfst, Fiesta, room, taxi UPAEP, get fee and foam core, taxi home, build sample, grade projects, lunch, Fiesta, taxi, class; walk to Fiesta, room, dinner, Fiesta, Vips, room.
SA, Quick bkfst, hotel, taxi, presentations - good, individual critiques, goodbye to class; shoot pix of work, grade projects, grades to Luis, walk campus, meet Beto, walk Remedios, lunch y beer, tequila 4,15-8,15; mall, dinner, Tony Roma's, drive, hotel, Vips, room.
SU, Bkfst, Fiesta, room, taxi, Zocalo, large market, shop, fruit, Conv Ctr; Zocalo, taxi, room; lunch Viejo Poloblito with Beto, Pini, Luis, Gustavo, David; drive UDLA, Cholula, volcano, campus, hotel; rest, walk Walmart, dinner, Vips, pack, room.
MO, Bkfst, Fiesta, walk - puppies, room, check-out; taxi to 4 Poniente Station, check-in, Luis y Beto come, say goodbyes, bus, Notre Dame iPod, purge papers; airport, flite, exit row, customs, see mom & dad at DFW, give gift, walk to Eagle bus, good flite, baggage, drive, home, unpack.

2001 • July 27-30 • Las Vegas
MO, Aisle seat, prep Typography; taxi Flamingo, check-in, room, gamble, snax; taxi to Boulder Hwy C-store, get snax, walk to stadium, desert heat, crowds, nSync concert, great set, watch strike, hail taxi, share to Barbary Coast, dinner, Lindy's, room.
SA, Bkfst, buffet, gamble, room, pool, room, Aladdin shops, Strbx, NYNY, Mandalay, Shark Reef, lunch, rock lobster, Luxor iMax, nSync movie, shop, Excalibur, NYNY, MGM, monorail, Bally's, Flamingo, sleep.
SU, Bkfst, buffet, room, Caesars, La Piazza coffee, Forum Shops, lunch, Cafe Lago, Bellagio, Desert Passage, room, Venetian, shops, coffee, pretzel, Guggenheim Hermitage, TI, scotch, Mystere front row, volcano, Flamingo, dinner, Lindy's, room.
MO, Bkfst, room pastries, coffee, pack, check-out, taxi airport; roam airport, flite; buy nSync CD, get dogs, home.

2002 • March 16-21 • NYC Study Tour
OU, Allison Baker, Aspen Svec, Becky Ables, Carrie Martin, Gabby Smith, Ivanete Blanco, Jasmine Waggner, Kirsten Means
OSU, Dena Soukieh, Ee-Seon Kim, Kriston Prater, Mandy Horton, Mary Wang, Samantha Suvak, Stacy Lane
UCO, Detra Humphrey, Juli Bentley, Katy Philips, Keri Mills, Lenley Rahhal, Matt McKim, Michelle Crozier, Mikasa Hopper, Paul Reed, Sean Cornwell, Tony Nguyen
• Saturday, Arrive LaGuardia airport, bus ride to Manhattan; Gershwin Hotel, orientation; City Hall Park, South Street Seaport, Brooklyn Bridge; World Trade Center site; Chinatown; Little Italy, pastries & drinks.
• Sunday, Clint Shore's apartment; Cathedral of St. John the Divine, Seinfeld's 'Tom's Restaurant', Columbia University; Dakota Building & Strawberry Fields; New York Historical Society; Hard Rock Cafe; World Trade Center Memorial, Fred Bernstein; Battery Park, view Statue of Liberty, 9/11 Tributes of Light; Blue Man Group Astor Place Theater.
• Monday, Grand Central Station, NY Public Library, St. Patrick's Cathedral, Rockefeller Center; Radio City Music Hall backstage tour; Museum of Modern Art, MoMA store; Fifth Avenue shops; Little Italy, dinner, Vincent's.
• Tuesday, Empire State Building observation deck; Greenwich Village, SoHo; Chermayeff & Geismar graphic design; Times Square; Mamma Mia! WinterGarden Theater.
• Wensday, Guggenheim Museum; Cooper-Hewitt Museum of Design; Metropolitan Museum of Art; Landor Associates identity design; Times Square; The Lion King New Amsterdam Theater; W Hotel.
• Thursday, Good Morning America; Times Square, pastries, shops; Milton Glaser's Studio; FIT Gallery; Bus to airport; Arrive Oklahoma City.



2002 • April 12-14 • Southwest Oklahoma
FR, Panera, Lon, Tom, bagels coffee; drive Bailey Tpk US81, Duncan Chisholm Trail Museum, Waurika lunch, Country Cookin', depot, Walters, Temple, Lawton, Museum of Great Plains, prairie dogs, lay in grass (miss travels out west), Holiday Inn, check in, rest, Meers, store, see Larry Howard, Medicine Park dinner, Front Cafe, walk shops, cabins, Lawton casino, motel.
SA, Walk, bkfst, fruit coffee, rainstorm, Lawton, Cameron Univ, Mattie Beal home, Central Mall, check out, Cache, Wichita Vst Ctr, lunch, Meers, drive Wildlife Refuge, hike to creek & clearing, drive old 62 to Altus, square, auditorium, Hastings, coffee, Museum of Western Plains, Quartz Mt, check in, hike dinner, cafe, library, hot tub, room.
SU, Foggy lake, bkfst, Sundance Cafe, granola, coffee, check out, Mangum, historic windbreak, Sayre, Art Deco PO, WPA mural, old 66, Elk City, 66, Oldtown Museum buildings, 66 to Clinton, park, alignments, Route 66 Museum, lunch, Del Rancho, Dairy Queen, Weatherford, SWOSU, PO mural, home.

2002 • May 26-30 • Las Vegas
SU, B&N, Mitch Baker, Doug Getzoff, drive airport, flite, aisle exit row, get rental car, give ride to OK woman to Mirage, drive to Stratosphere, dinner, Lucky's, shops, observation, bar, shops, drive Caesars Palace, check in, unpack, rearrange furniture, read, sleep.
MO, Drive strip, old airport, Mandalay, Palms, bkfst, Red Rock Visitor's Center, scenic drives, overlook, spring, pictograph, hikes; drive Liberace Museum; Caesars, La Piazza coffee, gamble, room, drive Gold's Gym, smoothie, return car, shuttle to hotel, gamble, room rest, Forum Shops, Atlantis, dinner, La Piazza, gamble, sleep.
TU, Bkfst, Cafe Lago, gamble, Bellagio Conservatory, walk NYNY, MGM, Aladdin, Desert Passage, buy mobile for 424, Starbucks, Paris, Bellagio, Gallery, Calder exhibit, Caesars room, pool, iPod music, hot tub; dinner, La Piazza, gamble, shops, sleep.
WE, Bkfst, Cafe Lago buffet, gamble, fitness center, room, Forum Shops, Venetian, Guggenheim Museums - Masterpieces & Art of Motorcycle, lunch, food court, Canal Shops; room, pool, iPod music, room, Cafe Lago, gamble, bellagio, Fountains, shops, snak, room.
TH, Gamble, Cafe Lago, room, pack, photo room arrangement, check out, taxi to airport, exit row, flite, car, drive, dinner, home.

2002 • August 8-11 • Dallas
TH, Drive; Orchid; Ft. Worth, Grants, TCU, Modern Art, downtown, Joe T Garcia's.
FR, Drive with mom, Willow Bend, Chiasso, Apple; lunch; Deep Ellum, buy bicycle for Dept Office; dinner, Luby's, Cowboy's game.
SA, Wanda Hill, bkfst; lunch; Container Store, buy Dept Office mailbox cubes, Mockingbird Station, NorthPark; Steve's, Bill & Debbie.
SU, Drive; Donna Adams, coffee; drive.

2002 • October • NYC 30/30 Hotel?
WTC, Jewish Holocaust Museum, The Producers, Union Square, SoHo, Naqoyqatsi.

2002 • Fall semester • Tulsa Design Tour
Leave UCO; Philbrook Museum, American Modern 1925-1940, Design for a New Age; Meet in lobby, van to lunch on Peoria; Tour Boston Avenue Methodist Church ; Driving Tour, Bruce Goff structures, Art Deco structures, Westhope by Frank Lloyd Wright; Utica Square, Restoration Hardware, shopping, snack; Van to UCO.
Outside the Philbrook Museum. Below, lunch on Peoria.





2002 - 2003


Mom died December 19, 2002 and Dad died on September 29, 2003.

2003 • May 12-18 • NYC Study Tour
Aaron St.Cyr, Abdullah Syed, Andrea Argo, HongKyu Kang (Johnny), Jared Auld, Jennifer Jones, Joe VonFeldt, Katie Benoit, Lacey Thomas, Leslie Little, Megan Barnes, Melissa Gasser, Michelle Mankus, Payten Johnson, Ramad Saghir (Rudy), Rusty Eldred, Ryan Lacy, Stephanie Gierhart, Suzanne Green, Wes Powell
• Monday, Arrive LaGuardia airport, bus ride to Manhattan; 30/30 Hotel, orientation; Little Italy, dinner, Vincent's.
• Tuesday, Flatiron Building, Madison Square Park; AIGA, Jonathan Wajskol Branding; Frank Nichols A to Z; Tour of AIGA offices; Tour of Jonathan Wajskol studio; Downtown, Trinity Church, Wall Street, Fraunces Tavern, Battery Park, view Statue of Liberty; World Trade Center site, exhibit of WTC redevelopment in WFC WinterGarden, site fence; Woolworth Building lobby, City Hall Park; Times Square; Urinetown Henry Miller Theater; W Hotel Bar.
• Wensday, Chermayeff & Geismar graphic design; Empire State Building observation deck; Greenwich Village, Washington Square; SoHo, Prada, Moss, MoMA store; Times Square; Hairspray Neil Simon Theater.
• Thursday, Ross Culbert & Lavery graphic and web design; Fox News Channel; DaySide with Linda Vester, Marvin warm-up, Geraldo, 'Smoking Ban'; Radio City Music Hall backstage tour, Rockefeller Center, St. Patrick's Cathedral; Milton Glaser studio, meet/get pic with Milton; Ferryboat up East River to Randall's Island; Varekai Cirque du Soleil; Ferry ride past lights of Manhattan.
• Friday, Union Square; Rockwell Group architectural and set design; Cooper-Hewitt Museum of Design, Triennial; Guggenheim Museum, Cremaster Cycle, Matthew Barney; Blue Man Group Astor Place Theater.
• Saturday, Metropolitan Museum of Art; Museum of Illustration; Serendipity, The Terence Conran Shop, Lighting Center, Lighthouse store, Bloomingdale's; FreeTime, SoHo, Macy's, Chinatown, Village, TriBeCa.
• Sunday, Cathedral of St. John the Divine, Seinfeld's Restaurant; Columbia University, Harlem overlook, Morningside Park; Dakota building; Times Square; Bryant Park, jazz, NY Public Library; Grand Central Station; Bus to airport; Arrive Oklahoma City.



2003 • August 5-8 • Las Vegas
I hadn't had a good getaway for a long time; I wanted to be available for my dad in the nursing home. I took a chance and booked a trip to one of my favorite cities. I sat by the Treasure Island pool, wrote, and read. I didn't see any shows, didn't gamble much, or walk much - just took it easy. It was good.

2003 • November 26-30 • NYC Search for condo, Part 1 • Gershwin Hotel
WE, Dogs to vet, drive to WRA, grade tests; flites; LGA, taxi, Gershwin, walk to Container Store, Union Square; dinner, Ranch 1; hotel
TH, Thanksgiving was going to be tough - the first time ever without parents. I was not ready to try to ignore that, recreate the past, or start new traditions. Instead, one brother took his family to Florida and I went to Manhattan. I slept a lot and read a lot. Spent Thanksgiving morning with two designer friends. We had brunch in the Village and then walked around SoHo. We talked about the upcoming study tour in May (both these men are on the itinerary to make presentations to the students) and they educated me about buying an apartment. Later that day, I had a turkey burger at Dallas BBQ on 23rd near Chelsea.
I spent the next two afternoons with brokers who were showing me apartments. It was fun to see the different units and imagine me living in one in New York. I didn't find an apartment this trip, but I resumed the search in January.
FR, Look at apts; Grand Central, Hammacher, MoMA, read.
SA, WTC, path trains, memorial exhibits, sub to hotel, read; look at apts; Conran, dinner, Houston's, hotel, read.
SU, Pack, Starbucks, taxi, LGA, flite, grade tests, read; lost luggage, drive home.

2004 • January • NYC Search for condo, Part 2 • Gershwin Hotel
Went back to look at apartments. So far, all the units we had looked at had views of only buildings. Having grown up in North Texas and living in Oklahoma - I wanted a vista. The broker took me to Battery Park City along the Hudson by the World Trade Center site. We looked at apartments for two days. One at the end of a cul-de-sac had promise - a balcony looking through some trees to the Hudson River. The third day I went and walked the naborhood to see if it 'felt right'. It did. I made an offer.

2004 • March • NYC Closing on the condo • Hilton Millennium
SU, Trains to WTC, walk to Marriott and Hilton Millennium, high room with view of WTC hole, bought shaver, walked by apt, dinner, McD, sleep.
MO, Apt, bought toiletries, nap, check out; 1,00 walk-thru inspection of apt, Starbucks, Closing at lawyer's office, John Street; Hilton, get luggage, walk to new apt; J&R, buy TV, cab home; Century 21, buy bedding, bath; apt, airbed.
TU, Lite snow, Woolworth Starbucks, Staples, office stuff, apt, files; furniture arrives 3p, crates into apt; Apple, buy speakers, dinner; apt, set up stuff, walk, sleep.
WE, Starbucks, Mens Wearhouse, jacket; Union Square, Sleepy's bed, ABC, buy Nelson bed, table, clock; Union Sq, sub to hardware on 8th; J&R, antenna, walk lunch, WFC, apt, nap; Crate & Barrel, dishes, flatware; SoHo hardware store; apt, set up units.
TH, Unpack dishes; sub to Bed Bath, housewares delivery, Conran, Vignelli set; sub home, break down boxes, move with Abel, prep tables, delivery arrives, unpack, set up chairs, rug; sub Container Store, nite stand; Times Square, NYC mugs, dinner, Texas Texas.
FR, Downtown Starbucks, lunch, Cosi; apt, bed arrives, settle apt, printer; Chuck & Jenni dinner, Tribeca Indian; apt sleep.
SA, Shoot apt photos, Meatpacking with Frank, lunch, Tequila Jack's; sub Time Warner; apt, settle, write cards; sub Cooper Union, concert, Sbarro; sub, walk Hudson
SU, laundry, coffee, finish Christmas cards, print files, pack; walk WTC, trains to EWR, flite.

2004 • April • NYC
Settle apt, install artwork

2004 • May 10-16 • NYC Study Tour
Carl, Paul, Isaac & , Melinda Lyon, Rebecca Green, Ruki
• Monday, Arrive LaGuardia airport, bus ride to Manhattan; 30/30 Hotel, orientation; Little Italy, dinner, Vincent's; Empire State Building observation deck.
• Tuesday, The Moderns graphic & interior design; Fox News Channel, DaySide with Linda Vester; St. Patrick's Cathedral; SoHo, Prada, Moss, MoMA store; Times Square; Movin' Out Richard Rodgers Theater; W Hotel Bar.
• Wensday, Flatiron Building, Madison Square Park; Frank Nichols product development; Tour of AIGA offices; Radio City Music Hall backstage tour; Rockefeller Center, Fifth Avenue stores, 57th-60th streets, Terence Conran Store; Astor Place, Cooper Union; Blue Man Group Astor Place Theater.
• Thursday, Ross Culbert & Lavery graphic and web design; Architecture & Design Building showrooms; Cooper-Hewitt Museum of Design, Christopher Dresser; Guggenheim Museum, gift shop; Milton Glaser studio; Ferryboat up East River to Randall's Island; Alegria Cirque du Soleil; Ferry ride past lights of Manhattan.
• Friday, Chermayeff & Geismar graphic design; South Street Seaport, Wall Street, Battery Park, view Statue of Liberty, Watson's apartment; World Trade Center site; Wicked Gershwin Theater.
• Saturday, Metropolitan Museum of Art; FreeTime.
• Sunday, Columbia University, Harlem overlook, Morningside Park; Seinfeld's 'Tom's Restaurant'; Cathedral of St. John the Divine; Van to airport; Arrive Oklahoma City.



2004 • June • NYC & Washington DC
I took the train from New York's Penn Station to Washington DC to see the UCO dancers perform at the Kennedy Center. It was really neat. They got a great ovation and the whole evening was very exciting. That afternoon, I walked around DC a bit and visited the National Building Museum and the Holocaust Museum. After the students' curtain call at 9,22, I hurried to a taxi to Union Station to catch a 10,00 train back to New York.

2004 • July • NYC
Ihe apartment building has a roof deck that overlooks the Hudson and the Statue of Liberty - great vantage point to watch the spectacular fireworks display over the statue. A real hoot. Most buildings in the area have roof decks and there were hundreds of people on them and apartment balconies partying and cheering - a real frat party atmosphere. Hudson Bay was filled with all kinds of boats - incredible large yachts to jet skis. I watched with a NY designer friend who is one of the presenters on our student Study Tour. We went out afterwards to eat and talk about NY design stuff. I had spent the whole day in the naborhood - earlier in the day, I went to a street festival, took a harbor cruise, watched crowds at the free Lyle Lovett concert in Battery Park, and walked along the Hudson Esplanade.

2004 • August 9-16 • NYC
Deco exhibit at the Met, Chelsea, LES, Queens, MoMA & Noguchi, Police Museum, SoStSe Museum; Frank, Casey & Cristi, Sean; work on apt.

2004 • October • NYC
Spent time with my high school art teacher, Margaret Hudson. We saw the impressive library and galleries of the Hispanic Society of America. Then Liz, her partner, joined us for lunch and coffee. Later, they came down to Battery Park City to see the apartment and the Hudson Esplanade. Also spent time with Beau, a graduate of the UCO design program - he's a web design team leader at American Express. Saw great design shows at the Cooper-Hewitt Museum of Design, Design is not Art and an exhibit about and by Josef and Anna Albers (teacher from the Bauhaus who started the Department of Design at Yale.) Had brunch with good friend Roberta Sloan, a former UCO faculty member who is now in Florida. Saw Wonderful Town with Brooke Shields. Spent most of the time, however, laying carpet tiles in the apartment. All the parquet floor is now covered and the new carpet is laid on the same angled grid as the furniture.

2004 • October • Chicago
Took the train from O'Hare into the city - the CTA Chicago subway has a station right at the airport (great idea - New York has done the same with its AirTrans system). Went to a pharmacy the next morning to buy stuff since I had forgotten to pack any toiletries. Walked to Millennium Park - an absolutely fantastic urban park, one of the best I have ever seen - great public art, an amphitheater with an awesome bandshell by Frank Gehry, plazas, fountains, and gardens. I had not experienced a Gehry structure up close - they are true works of architectural art. Other sights, Art Institute, Chicago Architecture Foundation shop and exhibits, Monadnock and Rookery buildings, the Art Deco La Salle Bank, Michigan Avenue (the Magnificent Mile), the Apple Store, Museum of Contemporary Art, Water Tower Place, Hancock Tower Observatory (I rearranged the queue line ropes while waiting in line), and the Navy Pier where I enjoyed dinner and music at Joe's BeBop with the Skinny Williams band. Then a day and a half at the AIGA Design Education conference - spent time with Dean Markwood and Greg Skaggs, one of UCO's best graduates. Sunday afternoon was in Oak Park, former hometown of Frank Lloyd Wright, and several great examples of his early work when he started his own firm. Walked the town and had coffee and dinner there before taking the train back to the Loop and the hotel.

2004 • November • NYC

2004 • December • Christmas week • NYC

2005 • January • Las Vegas
Went to The Amazing Meeting - a conference of and for freethinkers. It was fabulous. Great presentations including Julia Sweeney of SNL and Penn & Teller plus numerous other illusionists, scientists, and religious scholars, Richard Wiseman, Jamy Ian Swiss, Michael Shermer, Banachek, Richard Dawkins, James Randi, and Christopher Hitchens.
The most impressive aspect, however, was the goodness of the people there. You know how Bill O'Reilly, Rush Limbaugh, and Bush have a negative bitter tone about them - these free thinkers were very positive and supportive - not an unkind word about anyone. How refreshing. Just enlightened and intelligent talks about reason, science, and evidenced phenomena.
After the 4 day conference, I spent a day just enjoying Vegas. Stardust, rented a compact car (but they were out so they gave me the use of a Cadillac Escalade). Saw the new Cirque du Soleil show, KA, at MGM Grand, drove downtown to see the Neon Museum, the new wing of shops at the Forum at Caesars Palace, and the new outdoor show at Treasure Island. Vegas is such a great visit. I've yet to tire of going there. The design, architecture, and attention to detail are outstanding. It is easy to get around, fun to see new sights, and wander the strip and ogle outstanding architecture, exhibits, and people. It is a real hoot.

2005 • Febuary • NYC,The Gates, Complete story and pictures.

2005 • March • Philadelphia & NYC
Prompted by a desire to see a Dali exhibit at the Philadelphia Museum of Art and the fact that I had never been to Philly, I took Amtrak from New York's Penn Station - the trip was about an hour and 15 minute. I took puzzles to do on the train but spent the whole trip staring out the window at New Jersey and Pennsylvania towns and scenery. Arrived at a beautiful mammoth Art Deco station on the west side of downtown Philly. Walked all the way to the Art Museum. I wasn't able to get a conveniently timed ticket to the Dali exhibit but still had a great visit in the museum - one of the best collections of work by Marcel Duchamp and other Dadaists. I saw two films by Dali - one I had seen in college (where an eyeball gets sliced open- if you've seen this one, you know of what I write) and another that he did in collaboration with Walt Disney - although it was stopped due to WWII and just completed in 2003. Had lunch in the art museum.
Took the 'trolley' bus to the historic center. This was overwhelming. Every American ought to take a pilgrimage to tour Independence Hall. Phenomenal - the Liberty Bell; the room where the first Supreme Court sat; the Senate room; and the Assembly Room (picture above) where the motion was made for independence, where Jefferson's draft was revised, where the vote was taken and the reps signed the handwritten version. I had a great visit in the American Philosophical Association Museum discussing their authentic typeset Declaration of Independence (the handwritten one that John Hancock and the others signed wasn't prepared until August of 1776). The ones presented to the colonists on July 4th were the ones printed by John Dunlap in his print shop - now the site of a martini bar. Spent a while talking to printers in a reconstructed demonstration 1776 print shop. Had dinner at the Hard Rock Cafe, saw the restored Redding Railroad depot, and City Hall. Wore myself out with too much walking, but the whole visit was such an upper, I just kept going. Finally able to relax and slow down on the train ride back to Penn Station. I'll go back to Philly - lots of great stuff to see.



2005 • April • Prep NYC Study Tour

2005 • May 9-16 • NYC Study Tour
Bill Davis, Billie Hartsell, Chad Bianco, Jeff Mains, Jennifer Armstrong, Jessica Velasco, Keegan O'Keefe, Kim Christensen, Matthew Kilgore, Shelia Miller, Tabitha Still
• Monday, Arrive Newark airport, van ride to Manhattan; 30/30 Hotel, orientation; Subway downtown; World Trade Center site; Battery Park City, Hudson esplanade, Watson's apartment, Wall Street; Harbor cruise on the Zephyr; South Street Seaport, dinner.
• Tuesday, Chermayeff & Geismar, Steff Geissbuhler, graphic design; Cooper-Hewitt Museum of Design, Extreme Textiles; Guggenheim Museum, The Eye of the Storm, Daniel Buren; Grand Central Station, lunch; Subway to Times Square; Wicked Gershwin Theater; Times Square, Letterman theater, Planet Hollywood.
• Wensday, Radio City Music Hall backstage tour; Fox News Channel, DaySide with Linda Vester; Museum of Modern Art; St. Patrick's Cathedral, Rockefeller Center, Fifth Avenue stores; Subway to Times Square; Spamalot Shubert Theater.
• Thursday, Union Square; Rockwell Group, architectural design; SoHo, Prada, Moss, MoMA store; Ross Culbert & Lavery, graphic and web design; Empire State Building observation deck; Chinatown, Little Italy, dinner, Vincent's; Bleecker Street.
• Friday, Flatiron Building, Madison Square Park; AIGA Gallery, Pushpin Group; AIGA building tour; Frank Nichols, product development; Jonathan Wajskol, studio tour; Metropolitan Museum of Art; Central Park; Subway to Astor Place, Cooper Union; Blue Man Group Astor Place Theater.
• Saturday, FreeTime to discover New York.
• Sunday, Hotel lobby; Van & limo to airport; Check-in at Newark Airport; Arrive Oklahoma City.



2005 • May • Walt Disney World, Orlando
MO, Spent most of the day in airports and on flites. Roberta picked me up in her new red Mini Cooper convertible. Toured her beautiful house in a great older naborhood near downtown Orlando. Had dinner on a terraced patio overlooking Lake Eola in downtown Orlando. Walked around the lake, getting caught up with Roberta. Drove around town a bit.
TU, Walked with Steve to naborhood cafe patio for breakfast. Toured the campus of the University of Central Florida - Roberta's Theater department, student union, and library. Enjoyed Tex-Mex lunch with Roberta. Drove to Universal Studios - walked thru Hard Rock Hotel, took boat shuttle to CityWalk and peered in both parks. Drove International Drive - restaurants, theme attractions, Sea World - to WDW. Parked at Swan Hotel. Walked the Boardwalk resort and the Swan and Dolphin hotels. Drove to Downtown Disney. Dinnered at Gloria Estefan's Bongas, Cuban food. Walked to gift shops. Back to the Cirque du Soleil building (designed by the Rockwell Group that we toured in NYC two weeks before and where we saw models and renderings for this very building). Thoroughly enjoyed the phenomenal Cirque du Soleil La Nouba.
WE, Had breakfast with Steve. Drove back to WDW, Animal Kingdom, 3-D bugs life film, Maharajah Jungle Trek, lunched in Africa, Kilimanjaro Safari journey, Dinosaur ride (no wait - not a great ride), Tarzan Rocks show (sorta sucky), and Festival of the Lion King show. Drove to the Sloan's. Winter Park - strolled along Park Avenue and dinnered at a Turkish restaurant - nice evening.
TH, Got up early and drove to Magic Kingdom. Got in early - had to use the bathroom and then wandered on down Main Street and saw it deserted. Waited on Main Street until the park opened and got coffee and bakery items. Took the Keys to the Kingdom backstage tour, Main Street, Adventureland, rode the Jungle Cruise (VIP entry), backstage to see the parade staging area and the back of Splash Mountain, lunched in Liberty Square (VIP dining room), rode the Haunted Mansion (VIP entry), Liberty Square, backstage behind Main Street, and down to see a bit of the tunnel system. After the 5-hour guided tour, saw Tomorrowland, rode the transit thingys, Mickey's ToonTown, Mickey's Philharmagic, walked to thunder and splash mountains, rode Pirates of the Caribbean (no line at all - walked right onto a boat), and back to Main Street. Drove to see the Grand Floridian resort. Parked at the spectacular Wilderness Lodge, walked around, and had a drink in the soaring lodge lobby. The design of the lodge is timber and rocks - straight from the National Park lodges in Southern Utah and the Rockies. Joined Sloans for a superb first-class dinner at Artist's Point in the lodge. Home, crashed asleep.
FR, Slept late, ate breakfast with Steve. Discussed terrorism and the OK bombing memorial with Steve. Roberta and I drove to Disney Studios. Met Gene Columbus, Disney Entertainment exec (who got me in free). We rode the movie ride (sorta hokey) and chatted while having lunch. Gene has fascinating knowledge and insite about WDW (he had even met Walt while working in Hollywood). He headed back to work - Roberta and I rode the Tower of Terror (excellent attraction), took the backlot tour (so-so), and saw One Man's Dream - the Walt Disney story with artifacts and a great movie about Walt. I rode the excellently awesome Rock 'n' Roller Coaster, we had pizza for dinner, and finished the day watching Mickey's Fantasmic show.
SA, Slept in and loafed around the house - had a cup of coffee and read The New York Times. Joined Roberta and Steve for lunch in College Park. Packed, rested, and said goodbye to Roberta. Lay down and fell asleep. Woke up and Steve took me to the airport in his spiffy convertible. Checked into getting a flite to NYC (Steve's great idea) for a few days instead of going right back to Oklahoma. Last-minute flites were a bit too expensive so I stuck with the original plan. Good flites. Home to the dogs.



2005 • June • Dallas
Valley View mall, new theaters built on the roof of the existing mall; PHPC Columbarium; NorthPark massive mall expansion with a 15 screen theater, Nordstrom's, and a new multi-story wing; West Village; Greenville Ave, take pix of Society Bakery (graphics and signage by ClockTower Studio); evening swim and iPod at the motel pool, inspiration and sketches for TravelPants logo; Gaylord Texan resort to explore and eat breakfast buffet; Frisco to see the new IKEA store; therapeutic drives on I-35.

2005 • August • NYC
• Taping, The Late Show with David Letterman. Paul Shafer and the CBS Orchestra were great, Letterman was hilarious, and it was fun to see the behind-the-scenes taping. But I was just as awed and fascinated to be in the very theater where the Beatles first performed in America, Sunday, Febuary 9, 1964, on the Ed Sullivan Show. Beautiful old theater right on Broadway. Saw two good m
• Musicals, A Light in the Piazza, a rich, almost operatic love story; opening night performance of Lennon, about, well, John Lennon. Yoko was there with son Sean, Yoko got up onstage and danced to 'Give Peace a Chance' - really touching to see Yoko Ono up close - we stood next to each other during intermission. Other celebs there, Paul Shafer and Geraldo Rivera; also (but I didn't see them) Jerry Springer, Ralph Nader, and the actor from the tv show, Ed. Afterwards, while watching the crowd go to the private opening party at Sardi's, I saw Tim Curry and David Hyde-Pierce from Spamalot.
Had lunch before the show at the new Hard Rock Cafe located in the old Paramount Theater on Broadway where the Beatles performed in the sixties. Their guitars and Beatle jackets were on display. The week took on a Beatles theme with the Ed Sullivan Theater, the Paramount, and Lennon.
• Sights, Intrepid aircraft carrier and Concorde museum. The Intrepid saw action in WWII, Vietnam, Cold War, and was the pickup vehicle for several of the astronauts; Rode a Water Taxi around the southern half of Manhattan; Serendipity cafe, The Conran Shop, SoHo, West Village, Container Store, and the Staten island Ferry.
• Accomplishments, Made a new recycling cart and a tool cart; did some serious writing on essays for the website. That was the original intent for having an apartment in NY - inspiration and focus on writing. Plus, the stimulus from this great city. It was very hot, humid, muggy, and sultry.
I look forward to coming back in October with near-perfect temperatures.

2005 • September 2-4 • Ft Worth • Scott Grant wedding
FR, Drive 44 to Lawton, Mt. Scott, Wichita Falls, nice hills; check in, dinner, Cafe Express, hotel, web, sleep.
SA, Sleep to 9,30, bkfst, hotel, FtW paper, drive Steve and Barbara's house; lunch Charleston's, S&B, Mary Ann; hotel, drive Zoo (no go in), Northeast Mall, walk, eat; hotel, church wedding, sat with Mary Ann and Connie, talked outside church, follow Steve to reception, Laura, Mary Ann, Connie, B&S, walk grounds, Scott; hotel sleep.
Hey Laird. Little Scott got married. You'd have loved it. We would have gone together. Like to Barbara's wedding. There, Laura, Connie, Mary Ann, Larry & Hillary. Very nice. Wish you were here. Drove your old hometown of Ft. Worth. Missed you. Miss you.
SU, Up, pack, hotel bkfst; B&N, Dallas paper, coffee, write; drive 130, Reunion, Katrina refugees, Central, pix, High Five, Northpark, Northwest Hiway, White Rock, cemetery, Wanda's, Humperdink's lunch, salmon, drive Park Lane, Braum's, Wanda's; Preston Center Starbucks, PHPC, talk to mom & dad, called Barbara, Steve's, swim, nachos, call Jimmy, Tracy; drive to OK, 3,10 minutes, Albertson's shop, home, girls, unpack.

2005 • October • NYC
Walked across the river on the Brooklyn Bridge. Many people told me it was a real treat, a highlight. They were right - it was spectacular - the crowds, the bridge cables and stone towers, and the incredible views of Manhattan. About a mile to walk over the East River from Manhattan to Brooklyn. Once there, I lay down on a the base of a statue and rested a bit, then walked through Brooklyn Heights. Later walked up the Hudson River and thru Tribeca. Next day was spent in Queens to see the site of the World's Fairs in 1939 and 1964. There were exhibits in the Queens Museum of Art which was the City of New York Pavilion in 1964 and before that, the temporary home of the United Nations before it moved into its new building on the East River. Also saw the Museum of the Moving Image in part of the former Astoria Studios in Queens, one of the largest and most active movie studios before the industry moved to LA.



2005 • November 23-28, Thanksgiving • NYC
WE, Email from Chas - no meet for thanksgiving; Lunch/errands with Lon; Enjoy dogs, will miss them; Walked, talked to Kathryn Kunc; Dogs to kennel, drive airport, easy security check-in, iBook not working, Read Crichton book State of Fear; Taxi to apt.
TH, Starbux, walk Battery Park; Sub to Apple store to check on iBook, not open; walked to West Broadway and on home; called Bill's; got stuff done in apt, Flor on balcony, refinished chairs; walk, call Steve's, saw movie Rent (great to see a NY movie while in NY); Thanksgiving dinner at Chevy's, salmon fajitas and cranberry margarita; walk home, read, sleep.
FR, Up, Apple store - fix iBook, walk, Starbux Chambers; Fountain Pen, Hospital, Taxi home; Sub to Sak's Rockefeller - Top of the Rock observation deck, MoMA, lunch, design stores; sub to 33rd, Manhattan Mail, walk to library, exhibit on advertising, walk to big library, Illuminated Manuscripts, Gutenberg Bible, NY maps, and reading room, Bryant Park market, ice skating, sub to 6th Ave, Barnes & Noble and Bed Bath & Beyond, walk past Karim, sub to Rector; dinner, Merchants NY cafe, buy liquor, home.
SA, Coffee up, hardware, duct tape, Sub to Houston, walk to AIA (not yet open) buy yogurt, pee in Wash Sq, AIA, Wash Square, Fifth Ave, Parsons (not open); Union Square, McDonalds, Starbux, call Frank, Barnes/Noble, Sub home; frame Vignelli map; sub to Grand Central, 42nd frame shop, wait in Coliseum Books, visit with Haji the framer, walk Grand Central, dinner, Junior's, sub home.
SU, Up, walk Starbux, email, web; Frank calls; home to drop off iBook, sub to Chambers; 2/3 to Brooklyn Museum store, cafe, new entry plaza, walk to Grand Army Plaza, Park Slope, lunch at La Taqueria, BAM Brooklyn Academy, sub to Times Square, Doubt Excellent, walk TSq, subway; iBook to Starbux, got exit row (called), walk Battery Park, home, laundry, glue window shade pulls.
MO, Bout duct tape; taped balcony Flor tiles, fixed shades, cleaned apt; walk Hudson, lunch, Bagel place, walk WTC to bus; Airport security, Starbucks, read/wait, Flite, read, sudoku, wrote; dinner, airport Schlotzsky's, wrotye, home.
TU, Got girls.

2005 • December 18-22 • Los Angeles, Disneyland, Venice Beach
SU, Melinda ride to airport, easy check-in/security, bkfst, newspaper/journal; good flites, all exit rows; bus to Budget, car, drive freeways to Disney, check-in Grand Californian (Arts & Crafts - woods, tile, copper, tremendous detail, a real treat to be in such an environment, decorated for Christmas - Victorian carolers in the great hall, direct access to Downtown Disney shops and restaurants and separate entrance to California Adventure park), unpack; walk Downtown Disney, burrito, Disneyland Hotel lobby, bookstore - pix of old park, Esplanade, World of Disney shop, coffee; room, read, sleep, listen to fireworks.
MO, Up, read, bkfst, Storytellers Cafe, characters, room; walk Magic Kingdom, Walk in Walt's footsteps tour check-in, wait in town square, Tiki room, train, lunch in apartment Walt had built for himself (he died before being able to enjoy it) overlooking New Orleans Square and the Rivers of America, Disney Gallery, sketches, models, and a book store; Main street - Story of Walt Disney, artifacts and film; California Adventure, Tower of Terror twice, Soarin' California, Grizzly walk and rafts, Paradise Pier, and Screamin' Coaster; hotel, rest; CA, Paradise Pier, pasta lunch, Screamin' coaster, parade block party, lights of pier; room, pool hot tub, room; MK, parade, dinner Mexican, wait on canceled fireworks, walk; room, read, email.
TU, Up slow, dress, walk DD, bkfst, Jamba Juice, La Brea Bakery cart, coffee, sit in patio, World of Disney; room, email, web, download pix, store bags; walk street to monorail to MK Tomorrowland, Innoventions, eat parfait, Small World, walk thru Fantasy, McDonald's fries, get HM FasPass, walk Tarzan tree, get fruit cup and pretzel, eat on bench in Frontierland, walk, Mark Twain riverboat, Haunted Mansion, Frontierland, coffee, Fantasy, wait on parade, monorail round trip (wasn't quite ready to leave Disney), walk Main Street; DD, buy coffee mug souvenir, hotel, get bags, get car; drive Venice, Marina Pacific Hotel (where I stayed in 1977), check-in, unpack, walk to boardwalk, Venice Cantina, appetizers and margarita; room, read newspaper, watch The Office, sleep.
WE, Sleep late, bkfst, hotel; Drive Venice/Santa Monica, Sussman signage, Gehry's Chiat Day, Gehry house, historical pix of Walt Disney icons, Griffith Park carousel that inspired family theme park, first house and studio, and two later Disney homes, Starbux, write; downtown, Gehry's Disney Concert Hall, drive Wilshire, Hancock Park Sussman signage, Venice Blvd to hotel; walk Venice boardwalk with crowds, shops, vendors, entertainers, and dinner at The Sidewalk Cafe at sunset, fajita wrap and beer; room, download pix, write, read.
TH, bkfst in hotel, Starbux, Main St Santa Monica, sit and watch, freeways to Sunset to Walt's last house (with backyard railroad); drive Getty Center, UCLA, park sit in Union and write; drive freeways, 4th, Pacific to hotel, pack, check out; drive Lincoln to Rental Car return, easy, bus to terminal, check in; chicken sandwich, Starbux, flite, Houston layover, flite, Melinda pick-up.



2006 • January • NYC
FR Dec 30, Panera, breakfast with Mitch, talk and hug goodbyes, check email, write blog, lunch with Lon and Janet; Home, work on NY trip, pack, walk dogs; drive, check-in, flite, write; Taxi (tunnel backup) to Union Square, walk to Don Vivant, fun dinner with Roberta, taxi home, unpack, soduko, sleep.
SA Dec 31, Up late, write, laze, snowing, shopped at Gristedes, slept, soduko, read; Stephen King Chipotle, 9pm NYE sub, Times Sq, too much of a madhouse, walk 8th Ave, subway; home, read, surf web, watched fireworks over Hudson Bay at midnite at Battery Park, sleep.
SU January 1, Up late, Sallie called, about teaching at OSU, agree to meet later; subway/walk to Met (closed), bus to MoMA, crowded, bought books, maps, puzzle; ate 53rd buffet, Times Square, Spamalot (closed), subway. Call Lon, call Melinda, surf web, get mail, sudoku, read.
MO, Up, web, gym, sub, Starbux Park/29th, write, meet Frank, walk to Armenian church, lunch at great Mexican restaurant on 2nd Avenue, bus (goodbyes) to Macy's, walk up Broadway to Times Sq, buy May study tour tickets to Spamalot and Jersey Boys, after debating with Wicked; sub home, watch tape of Rose Parade, write, surf, watch Moonlighting, sleep.
TU, Work on May student trip, subway to Union Square, lunch, Starbux, write. Barnes & Noble, debate/buy Sudoku book, walk to Parson's Gallery, Designing the Taxi, walk to 4th, sub to 39th, help family from Georgia get luggage into subway, buy Taxi book, walk TSq, sub, Chambers/WFC, write, shop Gristedes, home, walk esplanade (watching for Queen Mary2), home, write, saw ship go by, sudoku, read Taxi.
WE, Up, work out, sudoku, sub to Times Square, see Theatre Guild and shoe store; excellent exhibit Pixar, 20 Years of Animation at MoMA - short film, models, sketches, demos, etc, 60s posters; Coiony Records, bought soundtrack Jersey Boys, SoHo, write, browse at MoMA Design Store and Pylones. Sub home to write, sudoku, and watch UT Longhorns win the National Championship in the Rose Bowl.
TH, Up, laundry, reframe Rent ad, sudoku, surf web, sub, Union Sq. Starbux, lunch, write, walk University Place, Wash Sq, LaGuardia, West Broadway, WTC, WFC, home, sub to Union Sq, Coffee Shop, dinner with Charles & Jenni, wedding, Hawaii, friends, work; walk 14th St. to Starbux & subway, South Ferry, subway construction, Esplanade, sit on bench watching Hudson River, home.
FR, Up, not feel too well, pack, walk to bus; airport check-in, lunch, write, flite - write, sudoku; drive home to dogs.

2006 • April • NYC
Easter in New York. I thought St. Patrick's Cathedral might be all decked out, so after my morning coffee at Starbucks in Union Square, I subbed up to Fifth Avenue and the Cathedral. As I approached from a block away I noticed the side street was barricaded. Sup with that? When I got to Fifth, the street was packed with people. An Easter parade (I thought that was just a movie), protests? street fair? alien probing demonstrations? Nope, just a bunch of people doing New York. Then after I noticed the second and third outlandish hat extravaganzas, I realized people had spent time and money making spectacular Easter Bonnets and they were just parading and showing them off. Others were snapping pictures and touring the various millinery creations. It was a beautiful day. I never did get inside the Cathedral cuz the line was too long for the next service.
SA, Morning coffee/emails, afternoon installing carpeting. Dinner in Village with Beau Wade and drinks in Union Square.
SU, Union Sq Starbux, Easter Bonnet parade, Biennial art exhibit and lunch at the Whitney museum, sub, Border's Bdwy, walk esplanade, dinner outside at SWNY
MO, Shop/errands, Starbux, home, lunch at Burger Heaven, MoMA, saw a show of recent architecture in Spain - their inventiveness in organizing spaces and use of materials was very cutting-edge inspirational. I hope many American architects see this exhibit, MoMa store, Museum of Arts & Design, Border's 57th, Container Store 59th, sub, work on puzzle
TU, Starbux, write, sub to Charles at work, pizza lunch with Frank, sub to SoHo Starbux, write, MoMA store, Apple Store, walk down Greene to Tribeca, salad at Pecan Cafe, sub, laundry, walk/sit esplanade, clean apt.



2006 • May 9-14 • NYC Study Tour
• Tuesday, Arrive Newark airport, van ride to Manhattan; 30/30 Hotel, orientation; Subway downtown, City Hall park; South Street Seaport, lunch overlooking Brooklyn Bridge, shopping; Wall Street, Federal Hall, Stock Exchange, Trinity Church, Bowling Green, Battery Park, Statue of Liberty views, Hudson esplanade, Watson's apartment and roof deck, World Financial Center, WTC Memorial models, World Trade Center site; Jersey Boys, Wilson Theater; Hard Rock Cafe, Times Square.
• Wensday, Madison Square, Pentagram, Toy Center, Flatiron building; AIGA tour; Frank Nichols; Empire State Building observation deck; SoHo, Prada, Moss, Apple Store, MoMA Store; Times Square, Spamalot Shubert Theater; Komado Sushi, walk Broadway and 42nd Street; Blues Club.
• Thursday, Grand Central Terminal; FoxNews, snacks/coffee, DaySide; Lunch, W 53rd Deli; Museum of Modern Art; MoMA store, St. Patrick's, Fifth Avenue, Tiffany, Niketown, Trump Tower, Serendipity; Chinatown, shopping; Little Italy, dinner, Vincent's.
• Friday, Union Square; C&G Partners, Steff Geissbuhler; Lunch, Union Square; Cooper-Hewitt Museum; Guggenheim Museum; Central Park, Bloomingdales; Boat ride up the East River; Corteo, Cirque du Soleil; Dinner, Tex-Mex at La Cocina.
• Saturday, Metropolitan Museum of Art; DiscoveryTime, Battery Park, Staten Island Ferry, Greenwich Village, Coney Island, Central Park, Chinatown, Little Italy.
• Sunday, Sleep late, Times Square, subway; Hotel lobby; Van to Newark airport; Arrive Oklahoma City.

2006 • May • NYC HGTV filming
There is a subtle move that people (mainly males) do in New York City - I call it the Pocket Pat. Its to check, when leaving one's apartment, to make sure one has keys and phone in the pockets before the apartment door locks behind you. Its a quick movement to check for the bulges - simple pats on the pockets.

2006 • May 30 - August 8 • NYC with Vegas 1
MO, May 29, Indian lunch with Ruki, Starbux & MFA with Scott & Ruki, Paseo with MJOK & Ruki; drinks, Vegas drugs, PeiWei dinner with Dehnerts; pack & load.
TU, May 30, 9,15 hr drive, Load car, vacuum, show Lon yard, talk to Mike, keys to Lon.
9,30, Drive, iPod, coffee at Stroud McD, gas Joplin, rest areas, Larry the Cable Guy, St.Louis, Busch Stadium.
6,45, Motel 6 Effingham, TGIFridays, Starbucks, unload, Vegas cools off, eat, drink; 2 Whoppers for $3. What a deal. Watch Boston Legal, Will & Grace.
WE May 31, 9 hr drive, Vegas slept on bed, the drugs may have helped. Load car, walk Vegas, Starbucks coffee, Arby's breakfast, drive; ran over a bird, rest area, Indianapolis, RCA dome, deco tower; Columbus, Wheeling, river, tunnel, mountains; Washington PA, Motel 6, cool off, rest, puzzles; walk Vegas, drive town, great courthouse, old stone buildings, Washington & Jefferson College, Whiskey Rebellion, abolitionist; got gas, KFC platter meal; TV, read Brokeback Mountain.
TH June 1, 7hr drive, Up late (8,15) slept great, Vegas pills, load, drive; coffee/egg biscuits at McDonalds, Rest Area on original 1940 PA turnpike, gas in PA/NJ, drive into city, forest, express to Holland Tunnel, tunnel. West St, apt, unload, walk Vegas, apt to cool off, unload car with Bob, rest, walk to Jewish park, dog park, apt, unpack, bed.
Cobbs visit June 29-July 3
TH, Breakfast at Hotel 30/30. Sub, downtown, Trinity, Wall, Bowling Green, Battery Park, Apt 5-S, WFC, Burritos, Godiva chocolates, WTC, City Hall. Sub, hotel, phone store. Sub, Times Sq, Letterman, MoMA, store, Starbux Broadway, Hershey's, rain. Sub, Apt, walk Vegas, walk esplanade, SWNY margaritas dinner, walk to sub.
FR, Hotel, walk Empire Observatory. Sub, Wash Sq, SoHo, Moss, Apple, Cafe Miro, Prada, NoLiTa, Little Italy, Pastries Farrara's, Chinatown, walk downtown. Harbor Cruise, drinks. Apt, video 9/11, walk Vegas, rainy walk So St Seaport, dinner, Harbor Lights, walk sub/home.
SA, Frank/car, Sean, 23rd, walk to gallery 'Bodega', walk Penn Sq. Sub, Central Park, walk, Guggenheim, Zaha Hadid, walk/bus, Apple Store, NikeTown, IBM, Sony/Starbux, St.Patricks. Sub, apt, laundry, Vegas, purge.
SU, Hotel. Sub, Queens, walk Noguchi Museum, Sculpture. Sub, 23rd Monster Sushi. Sub, FAO Schwarz ice cream & cookie. Trump Tower, coffee/pizza, St.Patrick's, Rockefeller Ctr. Sub, apt balcony rain. Sub, 28/Third, dinner, La Cocina, walk nabe. Taxi home.
MO, Sub, NBC Studio Tour. Sub, 23rd, lunch, pizza, AIGA Gallery, walk Madison Sq, Hotel goodbyes, phone store. Sub, home.
Bowling Green fountain dance show the great new fun Pylones store in SoHo, photoed the sidewalk grate where Marilyn Monroe's skirt was blown up in classic promo pic for The Seven Year Itch and the Mercedes showroom designed by Frank Lloyd Wright; neat art exhibit at the Lever House on Park Avenue; the funny clever musical, Avenue Q; search SoHo for location of apt in the movie Ghost.
SU, Met Frank Nichols for breakfast, drove Riverside Drive, George Washington Bridge, Palisades Parkway, drove up to Deco lookout observation tower, built in 1934, in Bear Mountain park; Garrison (where Yonkers in Hello Dolly was filmed), Cold Spring downtown antique shops; Dia,Beacon, outstanding art museum and collection, avant-garde large-scale work, lunched there; Beacon, Hyde Park, toured Franklin Roosevelt's estate, library (and room from which some of the fireside chats were broadcast), and museum (saw deer on the grounds by the rear terrace); drove through the large Vanderbilt estate and grounds; Poughkeepsie, drove around Vassar College; Taconic parkway and West Side Hiway past Cloisters, Riverside Church; dinner at Mi Cocina, sat outside in cool weather.
July 4, NoLita naborhood; walk downtown, Staten Island Ferry; movie, War of the Worlds (summer action flick, poorly crafted film); walk along Esplanade, crowds awaiting fireworks, saw fireworks at park overlooking the Statue.
Accomplishments, Secured pocket shelves; Framed signed Glaser poster; Finished 3D/NY puzzle; Made Book Shelves; Concreted Bubu stool; Painted window sills and trim; Installed new blinds; Refinished snack tray; Hid iPod wires; Made rock soap dish; Painted closet wires, dead bolt, doorbell; Organized file folders, brochures/maps; Bought Sudoku puzzle, improved; Purged papers; Switched sides of kitchen sink faucet handle.
• Shows,The Wedding Singer, Altar Boyz, Tarzan, Disney on Broadway, Pilobolus
• Movies, United 93, War of the Worlds, and Wordplay
• DVDs, History of Violence, 40 Year Old Virgin
• Filming, Spiderman III and Enchanted.
• Museums, MoMA, Dada; MAD, Eames lounge chair; Guggenheim, Frank & Sean, Zaha Hadid; Morgan Library, Guttenberg Bible, building; WTC Gallery, Sauma Finland Design; Brooklyn Museum, Graffiti, Egyptian.
• Activities, Apple Store, Fifth Avenue, iPod/iTunes; Marathon swim, South Cove; Villages & MeatPacking walks; Downtown with Diane, Lisa, & Susan; East Village, Seth; UES, Gracie Mansion.
• Tours, Federal Reserve gold vault, exhibit; Downtown walking tour; Times Square walking tour.
• Excursions, Staten Island, Seth, walk, SIR train; Brooklyn walk, diner, Hassidic Jews; Jersey City, light rail, Hoboken terminal, mall, waterfront; Coney Island, subway, Aquarium, Nathan's, Museum, ocean, boardwalk; Park Slope, Seth.
Two interesting conversation phrases - almost everyone in New York City says Good morning instead of hello, hi, ugh, or any other morning greeting. Also, I rarely ever hear No problem - its almost always You're welcome.


Below left, I wonder - are these guys 'undercover' security guards, scoping out the area, or are they on the lookout for a shoe store.
Below middle, Part of the July 4th festivities in NYC was this 'concert' at the pier in Battery Park - it may be the worst attended performance ever. I'm hoping that this is the singer's mom and not just some woman waiting for the ferry.



2006 • August 18-19 • Fayetteville AR
FR, Drive, check in, walked around UA campus, Union, lunch, research Fay Jones at library, met Steve at historic Carnall Hall, drink in porch rocking chairs, drove Jones sites, home, office, and structures, dinner at campus strip, walked across the street to initiation event.
SA, Hotel breakfast, walked over to the house, Initiation Ceremony, Steve put fraternity pin on his son while I stood next to him. Drive back to OK.



2006 • October • Fall break • NYC
TH, Up early, long security line, flite delayed, grade tests; bus/walk to apt; nap, buy burrito at Gristede's; sub TSq, Mary Poppins; sub home.
FR, Up, MoMA cards, guard, store, Renee, MoMA, Modern maitre'd; galleries, lose Renee, guard George Lowhar, design stores; Burger Heaven, sub Bowling Green, walk to apt; balcony talk; walk, wind, lose glasses, sub to Union Sq; bye to Renee; visit Charles, visit Frank at pizza, office; sub home, find glasses, sleep.
SA, Apt; sub SoHo, MoMA, Cafe Miro, Aroma, AIA, Wash Sq, Music, nap; street fair, Astor Strbx; sub Brooklyn Br, walk WTC, WFC, Hudson walk, shop; apt; walk Battery Park, ferry bldg, pastries, Chipotle, walk home, sleep.
SU, Apt, dvd movie, write; sub TS, eat Fax, Pizza, walk, ToysRUs, theater; Martin Short. Fame Becomes Me; TSq, walk home, 5-6,45pm, 45th to BPC, Starbx Union Sq, Jamba Tribeca, Hudson; apt, stuff, sleep.
MO, Laundry, clean apt, write; sub to Chambers, walk Duane, Negro Buriel (sic) Ground exhibit, Strbx, hot chocolate, bus; security, Pres Club, grade tests, flite write; home, Vegas, sleep.
At Fame Becomes Me, I have never laughed harder nor longer in my life and, depressingly, I don't think I will ever laugh this hard again. For me and comedy, its now all downhill. At one point, I was about to leave and go to the lobby to stop laughing - I was making myself ill from laughing so much.



2006-07 • December 23 - January • NYC with Vegas 2
Smooth 2-day drives, Vegas in back, iPod/audiobooks; rainy drive home
Accomplishments, Prepped all spring syllabi, Graphic Design 2 outline, Organized GD2 agenda; Designed JRW products logo; Reconfigured sink faucet, installed paper towel holder, fixed drain; Designed, ordered, and installed door text lettering; Weblished, products, logo book, Hudson Ocean, Tribute.
• Museums, MoMA, Beijing architecture, Cafe 2, design exhibits, stores; MA&D, Droog products exhibit; Metropolitan Museum of Art, Tiffany exhibit, Egyptian, Chinese art; Cooper-Hewitt, Design Life Now Design Triennial, joined, store; Federal Hall; Brooklyn Museum, Annie Libovitz; and Ron Mueck (rhymes with Buick). A London-based photo-realist artist, he worked in special effects for Jim Henson's Muppet movies and the film Labyrinth. Mueck then made models to be photographed for advertisements. Now he uses resin and fiberglass to create his own astonishing work - the detail, the emotion, the eerie presence. The sleeping head is 3 feet tall, the brooding figure is 7 feet tall. One expects them to breathe, snore, blink - any sign that they are not mere sculptures. The super-realism and the awe at the technique of sculpting and producing such large and detailed figures is what viewing great art is about - it allows us to transcend the norm and the expected into an imaginary realm of possibilities.
• DVDs, Superman, DaVinci, Cars, Pirates, WTC, Little Miss Sunshine
• Shows, Drowsy Chaperone and Chinese Holiday Spectacular, Beacon Theater. I saw an ad in the paper and thought it could be cool. It was half cool - it was a vaudeville style collection of acts, both western and eastern. About half of the acts allowed me to take a nap while the other half were fascinating, including a Chinese drum dance and a fan dance. Overall, it was fun to experience rituals, music, costumes, and dances from another culture. The narration and the program were bilingual and much of the audience was Chinese. It was sponsored by New Tang Dynasty Television and performed in the 3,000-seat Beacon Theater on Broadway in the Upper West Side. Built as a naberhood vaudeville theater, the Beacon is quite opulent.
• Activities, Inspired at Droog/DIY lecture at MAD; Party at the White's apt; NetFlix movies; Katz's Delicatessen, Lower East Side; Tribute WTC Visitor Center; SoHo; iBook crashes - buy new MacBook; visit with Jonathan, Frank, Seth; Bloomingdale's - shop and eat; Heights Cafe, Brooklyn Heights, walk Brooklyn Bridge, Upper Broadway, Union Square



2007 • January • Las Vegas
Riviera Hotel, The Amazing Meeting conference of freethinkers and skeptics, Richard Wiseman, Penn & Teller, Michael Shermer, Banachek, Adam Savage, James Randi, Julia Sweeney, Phil Plait, Jamy Ian Swiss, and Trey Parker & Matt Stone.
Explored the new Wynn Resort, afternoon with Mitch Baker.
LOVE The Beatles Cirque du Soleil, Phantom of the Opera at Venetian.

2007 • March 19 - March 25 • Spring break • NYC
TH, AIGA meeting with 4 grads, On the Border.
FR, Headache; Aldon, call advice; dinner Sean; Kaleidoscope dance concert, present scholarship, walk home.
SA, Lunch Lon, Bricktown Michael; pack & prep.
SU, Up at 5am; drive, easy check-in, flite; trains to WTC, walk apt; Gail & Pam - walk to Gigino's for lunch, Starbux, Skyscraper Museum, ladies in cab; river, newspapers, apt; write, surf, read, arrange apt.
MO, Work out; Borders, shop Broadway, WFC; apt; sub, call Paul SFSU, shoes to 88th/Lex, Starbux, subway, call Ruki; apt; dinner at Pax; sub home, write, read, fix shoes
TU, Write Ruki recom; sub SoHo, Uniqlo, shirts, Longchamp, Miro lunch, sub; Frank, Cafe 28, Charles, sub to 86th, get/change shoes; sub to Bowling Green, Chipotle, Battery Park, Castle Clinton exhibits, walk home; read/purge, write, watch episodes of The Office
WE, Write; sub to 103rd, pee in rampway, walk to MoCoNY, Robert Moses, film, theater exhibits, sandwich. Leaving the Museum, I heard a woman loudly say, "let's get a group shot." Well, okay, I stood in the group. They laughed and got a kick out of it. Fun stuff. I didn't think about why or should I, I just did it. Helps me feel connected, all on one team. It caused laughter and levity in a few lives. Lighten life - a great mission. 'Group shot' on the front steps. Walk Central Park, sub to 72nd, walk; Lincoln Center Library, theater exhibit, clips, models, posters; bus 9th to 48th, lunch at Say Cheese, walk to 42nd, sub home; decaf, write, rest; Sub to Times Sq, eat scone, walk, Spring Awakening, walk Bdwy, 42nd-9th Ave, taxi home, read.
TH, Write web homepage, work out; bus to Seaport, tkts, Brookstone, lunch at Pier 17, sit bridge deck; Bodies exhibit, walk streets, coffee, shop, walk Chase, apt; write/fotos, walk Esplanade to Rockefeller park, watch Chen dance show, apt; soup, write
FR, Write, prep GD2; walk to WTC, eat at Essex Cafe, Century 21 shoe horn, walk (rainy) home, Ruki call re interview; apt, write, read; sub Canal, SoHo map, chips, help European tourists; AIA, FLW films Edgar Tafel's 95th birthday; walk Houston, sub, Cafe Bravo, apt
SA, Watch The Devil Wears Prada; coffee at Gristede's, gym, write, coffee Gristede's, walk Hudson, Battery Park, West St, talk Jenny's owner; write, walk Beekman Place, MoMA apt, Waldorf-Astoria, Grand Central, dinner; sub, home, Hudson, apt.
SU, Coffee Hudson, laundry, vacuum; walk, lunch Essex, Path train (Spring Awakening on iPod), NJ train, Newark Penn sta, airport check-in, Pres Club, board, flite; read Greyhound mag; write, read; drive home.
Bodies The Exhibition was much better than I expected - seeing how complex the inner workings, billions of cells each doing their specific task, day after day for decades. Makes me tired thinking how much work they do.
Edgar Tafel was one of Frank Lloyd Wright's apprentices at the Taliesin school in Wisconsin. When Wright was commissioned to build Fallingwater in the forested countryside outside of Pittsburgh, he assigned 3 apprentices to oversee the design and construction of the house. Edgar was 24 years old at that time (born 1912.) Well, I went to his 95th birthday celebration at the American Institute of Architects Gallery near SoHo/Village. But not too impressive since I had no idea who Edgar Tafel was until I held the door open for him and his caretaker. I was going to the AIA to see 2 films about Fallingwater, one of which starred Edgar. The birthday party was just a nice surprise. One of the films was a reunion of the three apprentices talking about the building of Fallingwater; the other was about the process of rebuilding the cantilevered terrace that juts out over Bear Run Creek. A fun, educational, and inspiring evening out in the city.



2007 Summer • May 16 - June 17, drive with Vegas • July 28 - August 3, flight • NYC
The plan was to take two dogs to the big city for the summer. Manhattan was just not ready for the anxiety of car travel and living in an apartment so I took her back home and set out a week later with Vegas. After 6 weeks back in Oklahoma, I was itching to return to Manhattan so I flew back for a week in July/August before the semester began.
WE/TH, May 16-17, smooth drive, iPod, Ind., drive US40, Holland tunnel
FR, May 18, Car to Harlem, sub, Chipotle; clean apt, laundry, talk with Frank.
SA, May 19, ICFF, cab; walk Vegas; MJO'K, subway, Karim store opening, ate Elmo 8th Avenue, subway; groceries, apt.
SU, May 20, Walk Hudson Esplanade, Marina, Hunger Memorial, Michael jog, Jim to dog park, visit with dog owners, home; apt smoothies, Battery Park walk; subway,
Union Square, Taiwan festival, Anti-Bush buttons, sat on steps; subway Grand Central, transit gallery, Starbucks, Fifth Ave, St. Patrick's Cathedral (mass 300 50th Wedding Anniv), Rockefeller Center, NBC store, walk to MoMA, sit sculpture garden, Helvetica, paintings, graffiti wall, store; eat outside 53rd Street Deli, rain, walk 6th Ave to Central Park, carriages, volleyball, toilet ads, drummers, Bethesda Fountain, freeline skaters, literary walk, rock hill; Apple Store, subway; walk/sit on Hudson, apt, balcony, roof deck.
MO, May 21, Web tkts to Stadium tour, rush ready, sub, tour Yankee Stadium, press box, field, dugout; buy game tickets, walk Bronx, lunch McDonald's; sub KMart buy bed, sub to SoHo, Pylones, Starbucks, MoMA, Uniqlo, Longchamp, Prada, sub; apt, rest, sub, Yankees game, walk streets, stadium, seats, game, A-Rod homer, fights, hot dog & beer, sub home on crowded car; walk Vegas to Hudson.
TU, May 22, Walk Vegas, sit Promenade; groceries, bus Seaport, tkts, walk WTC, Path, WTC7, WFC sit, Design from Africa, walk to Chambers; sub 23rd, Dallas BBQ, Chelsea, galleries, bus 23rd, sub, apt, rest; rush, sub Times Square, Spelling Bee, Times Square, Bubba Gump's, sub, walk Vegas to Hudson.
WE, May 23, Walk Vegas, walk Battery Park, Fraunces Tavern, Stone Street, Seaport, tkts, Michael to Bodies exhibit, Pier 17 deck, shops, buy bat, lunch, Trattoria, walk Chinatown, Mott, Canal; sub, rest; sub Times Sq, eat Pax, Tarzan, Times Sq, sub; walk Vegas to Hudson.
TH, 3,50a, up to see Micheal off.
• Accomplishments, Weblishing, NY contents menu, Study Tour; Balcony vase of grass sticks; Decide to continue Study Tours; Bought back-up hard drive
• Shows, Spelling Bee, Tarzan, The Pirate Queen, Legally Blonde, Beauty and the Beast, Xanadu
• Museums - Museum of Modern Art, Helvetica, Richard Serra sculptures
- Cooper-Hewitt Museum of Design, The Other 90%
- Whitney Museum, Art of Psychedelia - I have always enjoyed shows at the Whitney - they do a good ob of curating and including thorough examples. So, this was a must on my to do list. I got to the Whitney at about 2,45 and left at 7,15 - 4.5 hours. I lost track of time, just like we did in the 60s. It was a great show. Artwork, photography, films, and text. I watched several short films - some on psychedelia, some about the war protests (eerily similar to responses to Iraq today). I learned some neat stuff about some of the poster designers. There were, in addition to the main film screening room, 9 small theaters showing light shows, videos, and strobe projections. I thought I was through but noticed on my way out that there was an audioguide with music. Cool. So I checked it out and went back to one of the theaters, the one with the pillows on the floor, and lay down and grooved to classics - Iron Butterfly, Jefferson Airplane, the 13th Floor Elevators, Beatles, etc.
At one point, I was listening to In-A-Gadda-Vida with headphones on and laying on the floor. Whoa. It took me right back to 1969 when I was laying on the floor of my dorm room in Prather Hall at the University of Texas, with headphones on, listening to In-A-Gadda-Vida. True flashback - without drugs.
An installation of a colorful padded room. Guests had to remove their shoes and only a few could go in at one time. I lay down, rested, reminisced, and watched others enjoy the environment.
Fotos, the ceiling of this room; wall of posters by Rick Griffin, Victor Moscoso, Wes Wilson, and others.
- Metropolitan Museum of Art, Greek/Roman, armor, Egyptian
- Guggenheim (just for lunch)
- Liberty Science Museum (Skyscaper, iMax)
- Grand Central Terminal, New York in Film
- WFC, Design Made in Africa was crafts and design, very innovative, very organic and natural, and well-crafted and produced with a meticulous eye for heritage and respect.
- Museum of Jewish Heritage, Andy Goldsworthy, Garden of Stones, a contemplative space dedicated to the memory of those who perished in the Holocaust and honoring those who survived. Goldsworthy worked with nature's most elemental materials - stone, trees, and soil - to create a garden that is the artist's metaphor for the tenacity and fragility of life. An oak sapling emerges from the top of each of 18 boulders, growing out from the stone. As the trees mature, each will become a part of the stone, its trunk widening and fusing to the base. In Jewish tradition, stones are often placed on graves as a sign of remembrance. Goldsworthy brings stone and trees together as a representation of life cycles intertwined. He included 18 boulders because of the number's symbolic significance - the Hebrew word for life.
• DVDs, Boogie Nights, Lucky Number Slevin, The Fountainhead, Night at the Museum, Scary Movie 4 (OMG LOL), The Departed, Into the Woods
• Concerts, Joan Armatrading, Steely Dan, and Phoebe Snow, and Bang on a Can, a collection of musicians who share only the connection that they are exploratory, avant garde, and pushing the envelope of what can be defined as music (one piece was just noise). Sitting in the WinterGarden, under palm trees, in the World Financial Center - was a marathon of music that went on for 24 hours, although I experienced only about 3 hours of it. The sound system is fantastic and it is pure delight to be able to sit in this environment and hear such great experimental music.
Joan Armatrading was a great free concert (with lots of middle-aged former and a few current hippies), part of the River to River Festival by the city and corporate sponsors. Often, the events are inside in the WinterGarden - Joan sang out on the plaza overlooking the marina and the Hudson River. A brief rain delayed the start time, but then, she put on a great show.
• Activities, ICFF; Yankees game against Boston; Wander the back hallways of Grand Central Station ; Tracked down the site of Fillmore East; Governors Island Historic District; Karim store opening; Hunger Memorial; Central Park, fountain, drums; SoHo, Chinatown, LES, Fifth Avenue; Chelsea galleries.
• Visits, Michael, Roberta, Seth, Frank, Jeremy & Andrew.
• Tours, Yankee Stadium, East Village, Harbor Cruise on the Zephyr, and the United Nations, with great mid-century buildings and furnishings; designed by a consortium of architects including Le Corbusier; on land donated by the Rockefellers. The UN, formed in San Francisco, met in a former World's Fair pavilion in Queens. 192 countries out of 195 are members (not, Vatican City and 2 small island nations with almost no resources. It was the UN that decided that all pilots and air traffic controllers on the planet would use English as their language of operation, that the color red means stop in all countries, and what is the healthiest expiration time for milk. Our family had toured the UN in 1961 and much of it looked exactly the same.
This summer NY trip had a recurring Sixties theme, the Psychedelia art show at the Whitney Museum; finding the site and facade of the Fillmore East theater; walking St. Mark's Place with its history of clubs, homes, and shops of that era; the East Village and Tompkins Park - site of many protest allies; the Armatrading concert; the aroma of marijuana floating by at two concerts; and the finale of the Steely Dan concert.


From my dinner table at the Seaport Inn on Sunday evening. Below, Queen Mary docked in Brooklyn, from Governors Island.

2007 • October 18-23 • NYC

TH, flite, taxi, shop, walk Hudson.
FR, Meet Londons, NBC, apt, WFC/WTC, downtown, Times Sq; apt; Farnsworth Invention.
SA, Wicked backstage tour, lottery ticket wait, MoMA, Chelsea gallery, Boston Mkt; apt; Beau, Brooklyn Grimaldi's pizza.
SU, Union Square, B&N, SoHo, Uniqlo; apt write; brgr, 34th street.
MO, apt; Frank visit, lunch; apt; car svc, flite delayed, Memphis airport run, Tulsa flite, ride from Tulsa to OKC airport, drive home.



2007 • Dallas Thanksgiving


WE, Meet with Edmond mayor re Rt 66 project; dogs in; drive, DQ lunch, Irving, Loop 12, PHPC; Mimosa; El Fenix.
TH, Walk schools/naberhood. Orchid; Bill, Allison & Chris, Vernons; feast; tv football, Northpark, Enchanted.
FR, Drive tollway. Victory, Arlington, stadium, B & N; Lamar/Sears, dovmtown, AMHS, Central; Panera lunch, web; Mockingbird, Casa Linda Strbx, Wanda, Fair Park Dart, Central/LBJ/Tollway; IKEA, shop, web; Tollway; Cont Store, A&C FLW store; Mimosa, burgers; Helvetica.
SA, Sleep late, cereal; Border's; Bishop Arts, Tillmans lunch; football; Border's web; tv, tortilla dinner, movie
SU, Talk Steve; Panera, email, web; drive Central; Denison, Adams loft/gallery, naber Scott Goddard (Dallas Cecilia VB friend); Loose Wheels, lunch; tour driving, old hotel, goodbyes; drive, Choctaw Casino, won $56; drive, McDonalds; work in house

2007-08 • December 22 - January 2 • Christmas & New Years • NYC
Accomplishments, Reconfigure sink faucet, fix drain plumbing, buy new sheets
Activities, Party at the White's apt; NetFlix movies; visits with Jonathan, Frank, Seth; Bloomingdale's shop and eat; design, order, and install door text lettering; Heights Cafe, Brooklyn Heights, walk Brooklyn Bridge.
Museums, MoMA, Cafe 2, design exhibits, stores; Tribute WTC Visitor Center; Cooper-Hewitt, Design Life Now Design Triennial, joined, store; Federal Hall; Metropolitan Museum of Art, Tiffany exhibit, Egyptian, Chinese art; MoAD, Droog/DIY lecture

5 days were spent with Sean and Jamie. We did about as much as we could,
• Walkin', Museum of Modern Art, Bryant Park, Public Library, Rockefeller Center tree, St. Patrick's, NY Historic Society, Natural History Museum (briefly - it was so crowded), Grand Central, IBM building, the Charmin bathroom in Times Square
Holiday windows, Macy's and Saks (tied for 1st place), Lord & Taylor, Bergdorf Goodman, Barney's, and Bloomingdales
• Shows, Christmas Spectacular Radio City Music Hall - ultimate Christmas show, almost flawless, Cirque du Soleil's Wintuk, The Color Purple with Fantasia
• Shoppin', Moss, Apple Store, Hammacher Schlemmer, Tourneau, Sony Store, Taschen, Wired, Longchamp, UniGlo, Muji, Macy's
• Eatin' and drinkin', Chevy's, Dave & Buster's, Applebees, brgr, Cosi, Hawaiian Tropic Zone, Katz's Deli, 72nd St deli, Brooklyn Diner, Chipotle

SA, Delayed flite to NYC, car, apt, shop
SU, Cab, meet Sean Ferguson at MoMA, burger at BenAsh deli, Times Sq; sub, B&N, downtown; apt, write, PushPull; Chipotle dinner
MO, Join Cobbs, Pax, Bryant Park, Library, Kerouac & Construct, Lord & Taylor, Macy's pretzel; sub WTC, Hudson, apt rest/change; sub Grand Central, sub Lex, walk across park; Tavern on the Green, park, Apple Store, Bergdorf, Bloomies; sub Times Sq, ESPN, Applebee's; sub apt
TU, Apt; xmas calls, sub, Times Sq, Junior's lunch Shubert Alley; hotel, Radio City; Rockettes show, tree, Sak's, St. Patricks, seek dinner; Chevy's margaritas, sub, Apple Store, Barney's windows, walk Madison Ave, 42nd, sub
WE, Apt; hotel, walk Cosi, Strbx, MSG; Wintuk, walk, brgr, Museum of Sex, Gershwin, Madison Sq; sub, Dave&Busters, 42nd, sub, apt
TH, Apt, hotel, sub 72nd, deli lunch, Dakota, NY Hist Soc, 9/11 fotos, Natural History; Sub Times Sq, buy tkts, Wicked & Spring Awakening, walk NYPublic Library, Kerouac book, exhibit, Strbx, mail pkg, Grand Central; sub Times Sq, hotel, sub 57th, Hammacher, Tourneau, IBM, Sony store, TSq, Famiglia dinner; Grey Line nite tour, Hawaiian Tropic Zone, soup, drinks, dessert; Charmin bathroom, sub; apt
FR, Meet at Prince/SoHo, Moss, Taschen, Longchamp, Wired, Muji, Uniqlo; NoLIta, Katz's Deli, 1st Ave, St. Marks Place, bank, Strbx, Bdwy; Gray Line; 49th, walk, Chevy's, sub, apt, laundry
SA, Poor sleep, sick, shop, cereal; sub hotel, walk 8th/Times Sq; The Color Purple; Brooklyn Diner; sub home
SU, Bed, shop, paper, sudoku
MO, Bed, paper, sudoku; shop, Hudson
TU, Bed, paper, sudoku; WFC shop, pizza, Hudson
WE, Clean apt, pay monthly; cab, Hammacher, Java Cortez snack; cab LGA; snacks, security, flites; explore DFW airlink, Term D (yuk), earlier flite; drive home
TH, Get girls, sleep.



2008 • Febuary 1-4 • Kansas
FR, Drive on ice in OK, McD brkfst & lunch; Lawrence, house, brief tour; drive pickup to KC, Casey Twenter's house, Hallmark tour, coffee; foto Disney homes, Laugh-O-Gram, Caitlin, house; drive to Lawrence; dinner, Eldridge 10, drive town
SA, Brkfst Milton's, drive town; drive KC, Architect Salvage, downtown, KC Star, deco bldgs; Country Club Plaza, Rest Hdwr, North Face, B&Noble; Winstead's lunch; Nelson-Atkins, new wing, cafe, audio tour, store; drive city, Lawrence, shop; house, web work; dinner, Free State Brewing
SU, Rain; brkfst Wheattree, shop; work website; Visitor Center, film, KU Nat Hist Museum; home; Union coffee, Spencer Art Museum, Constructivism; drive Sigma Chi; Super Bowl, bed
MO, Brkfst/coffee, Brandon Shelton; house, pack; lunch, Quinton's; drive 59 Ottawa, Emporia, 35, girls

2008 • March 14-24 • Spring break • NYC


Accomplishments, Beautiful overwhelming Macy's Flower Show; Easter Parade hats; Vignelli signature; Stereo with remote; iPhone dock; Hang pix in bedroom
FR, late flite, grocery shop, sleep
SA, shop, C&B SoHo, Apple Store 14th, buy briefcase bag, BB&B
SU, apt; Qdoba, 29th Starbucks, WFC; apt
MO, gym; 8th St, Chipotle, Parson's, Union Sq, Charles, Museum of Sex, Grand Central cards; apt; TimesTalk Car design, 8th Av, maps, Times Sq.
TU, work in apt, Frank, burrito lunch; MoMA; apt; salad, Gypsy
WE, gym; Harlem, lunch, Lenox; apt; The Little Mermaid, Cafe Bravo
TH, work apt; Frank, get Vignelli autograph on map, Whitney, peanuts; apt; Beau, PJClarke's
FR, Macy's flowers, Apple iPhone, Fifth, mxyplyzyk, Benny's Burritos, Village, Forbes Galleries, bank; work apt, pix, Hudson - good
SA, apt; SoHo, Bose, Miro lunch, Muji, Apple; Apple 5th, buy JBL; apt frames, stereo wires; Hudson WFC, bagel sandwich, cookies; apt, web
SU, apt; GCT, St Patrick's Easter Parade hats, Rock Ctr, omelet lunch, Starbucks; BMG tkts; Battery Park, apt; Hudson walk, apt, make MetroCard columns
MO, apt; walk Staples; clean apt, laundry; car; airport Pres Club, flite, home

2008 • March 27 - April 1 • Mexico City y Puebla
TH, Smooth flite, grade tests; HAI Pres Club, eat, fone calls; flite, grade tests; customs, taxi, check in Sheraton, rest; walk Alameda, chips, Guimard Metro, Bellas Artes; Cathedral, living statue, donuts, Zocalo, Cathedral, Metro; mime, sit on Juarez/Bellas Artes; hotel, input fotos, rest/sleep; dinner buffet in hotel, walk Starbucks; bed.
FR, Sleep til 10, bkfst on terrace, rest; walk Juarez Metro, buy tkts, fotos, Insurgentes; Zona Rosa, sit on Reforma at US Embassy, sit, walk market, restroom Maria Isabel, Zona Rosa, patio cafe lunch; Metro, transfer, Hidalgo; sit fountain park, Starbucks, park; hotel, fotos, rest; walk Juarez, drummers, shop, Vips dinner, walk; bed.
SA, Bkfst buffet; lobby, weblish home page; walk,MAP museum, Juarez bollards, Alameda protest, room; check out, car to TAPO, buy bus tkt; bus ride, watch The Guardian; cab to La Purificadora; check in, room, walk city, zocalo, dinner, sweets, walk; room, bed.
SU, Sleep late, bkfst in hotel, fotos; taxi, UPAEP, walk block, Hotel Real, lunch Vip's, flautas; taxi, cathedral, zocalo benches, mall, Rosario Chapel, market, mall, coffees, zocalo bench, clowns, walk, artisans, buy mug, jazz, hotel; rest, rain storm,maid panics; dinner, mall, helado, Sanborn's, get cash; room, fotos, shower, bed.
MO, Sleep late; brkfst, Sanborn's; room, rest, fotos; taxi, UdLA, dancers and Jamie/Tina/Jill, dorm check-in, drink by pond, change airplane seat; taxis, Cholula, dinner at terrace rest, walk cathedral, zocalo, shops; taxi, UdLA, goodbyes, taxi hotel; room, bed.
TU, Up; walk zocalo, Vip's, no service; walk, Casa Real Poblana, bkfst buffet, walk, Sanborn's cash; room, pack, check out; taxi, CAPU, snax; bus to MX airport, easy check-in, lunch, input grades; flite, HAI, Pres club, input grades, emails, snax; flite OK, car, home, girls, bed.


The plaza in Cholula. Jamie, Director of Dance at UCO, serenaded at dinner. Jim, Jamie, Jill, Tina, and student at dinner.

2008 • May 12-17 • NYC Study Tour
Debbie Kungu, Jared Aylor, Kelly Lester/Curtis, Valerie Settles
• Monday, Arrive LaGuardia airport, van ride to Manhattan; 30/30 Hotel, orientation; Subway downtown/Lower Manhattan, City Hall park, Brooklyn Bridge, Woolworth Building, St Paul's Chapel, World Trade Center, NY FireFighter Memorial, Hudson River Esplanade; Watson's apartment; Financial District, Battery Park, Statue of Liberty, Bowling Green, Customs House, Broadway, Trinity Church, Wall Street, Federal Hall, Stone Street, Fraunces Tavern; Chinatown, Little Italy, Vincent's.
• Tuesday, Starbucks, hotel lobby; Madison Square, Chermayeff & Geismarsite, Pentagram, Toy Center buildings, Flatiron Building; AIGA tour; Grand Central, Chrysler Building; Cooper-Hewitt Museum of Design, Rococo; Guggenheim Museum, Cai Guo-Qiang, I Want to Believe; Central Park, Bethesda Fountain, Literary Walk, Sheep Meadow; Apple Store, FAO Schwarz, Plaza Hotel; Astor Place, Cooper Union school; Blue Man Group (dinner with Valerie); McSorley's Ale House, St. Mark's Place, East Village.
• Wensday, Starbucks, hotel lobby, Fifth Avenue; Empire State Building observation deck, Macy's; Rockefeller Center, NBC Store, St. Patrick's Cathedral; Museum of Modern Art; Union Square, Warhol's buildings, Push Pin founding restaurant; C&G Partners, Steff Geissbuhler; Times Square; Spring Awakening, O'Neill Theater; Times Square, Paramount Building, Hard Rock Cafe.
• Thursday, Starbucks, hotel lobby; Bleecker Street, Louis Sullivan Building, CBGB site, Puck Building; IconNicholson, new media technology; SoHo, Moss, Design Within Reach, Prada, Cafe Miro, Muji, UniQlo, Longchamp staircase; Massimo Vignelli, 2 hours of wisdom & 30 minute tour; Times Square, Toys 'R Us; Wicked, Gershwin Theater; Chevy's Mexican restaurant, walk 42nd St, Bryant Park, NY Public Library, Fifth Avenue.
• Friday, Starbucks, hotel lobby; Metropolitan Museum of Art; DiscoveryTime; South Street Seaport, shop; Greenwich Village; Meatpacking District; The Diner restaurant; St. Marks Place, bars.
• Saturday, Sleep late, hotel lobby; Van to LaGuardia airport; Arrive Oklahoma City.



2008 • May 29 - July 19 • NYC with Vegas 4 & Manhattan 1
• Accomplishments, Listened to iWoz audiobook; trained girls - dog park, river; finished reading The Learners; Facebook, learned, enhanced, and checked; spoke up at Cove Club owner's meeting; revised History syllabus & web entries; read iCon Steve Jobs; bought longer iPhone ear buds; bought laptop cool feet; revised Rodkey proposal with Valerie; designed GuideMapLoMa; revised guidemaps; developed 5sguestinfo.pdf; designed apt area map; email from Ruki about dept changes; good phone call with Barbara; calls/emails with Greg & Lon re UCO; mount Greetings from NYC; offer from OSU, prepared emails, calls; restored iPhone - no good, its dead, got new iPhone, second Genius bar; wrote recom to Tribeca Trib, got response; reviewed Chun's portfolio; Cove Club proposal, Christian, Fran; favorite web site, emails, Trib; updated/upgraded website
• Bought domain names, pushpullstickers, justonepiece; refined JustOnePiece with Frank; Designed JustOnePiece Tshirts.
• Apartment upgrades, Moved bed light switch; framed Vignelli map; removed glass from Glaser poster; rearranged graphics on bedroom wall; made chorus line of batters; painted touch up walls; reorganized closet, rods, new hooks, painted; new bedspread; installed stove countertop; got turntable for microwave; installed/filled in digit message tape; new vase of squishy balls; new taller sticks in serenity vase; installed coat hooks in closets, umbrellas; flush handle, towel rod
• Museums, Cooper-Hewitt Garden Party; Tenement Museum; New Museum; MoMA, Dali films, lunch, light/mirrors; Whitney, Bucky Fuller; Met Art, Koons on the Roof; MoMA, Prefab dwellings
• Shows, Curtains with David Hyde Pierce, A Chorus Line with Mario Lopez, In the Heights with Lin-Manuel Miranda, August, Osage County with Estelle Parsons, Spring Awakening (3rd time), hilarious Backpack Picnic, with Mitch Baker.
• 42nd Street, Ripley's Believe It or Not; AppleBee's; Dave & Busters coin game; D & B Trivia game; Tussaud's Wax Museum
• Sights/activities, Dinner/drinks with Beau & Julie; photo shoot with dogs for Chilean lingerie; Indiana Jones movie; Brooklyn Diner dinner with Steve and Roberta Sloan; Bowling Green dancers; CBGB, Katz's, Hotel on Rivington, Economy Candy; Taylor V, Apple, Diner; SWNY; Mitch, lunch, downtown tour, David Byrne Play the Bldg, subway and airtrain around JFK; see office, lunch with Beau & Jenny intern; AIGA/NY, films, Bumble offices; NYCA program, Atheists in Foxholes'; Waterfalls boat trip, Pier 17 eat; drove northern Manhattan/Harlem, walked around Grant's Tomb; July 4th fireworks at drizzly Seaport; Coffee Shop 14th St dinner with Charles & Jenny; IKEA Brooklyn, sub/bus over, water taxi back; saw Wall-E, Seth, Republic, Union Square.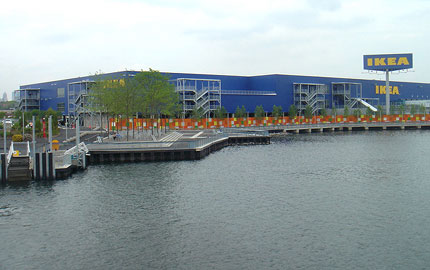 2008 • Fall • NYC AIGA Fellow, Sean
WE, Flite, cab to apt, unpack; walk to SWNY, apt.
TH, Walk East River, ferry to IKEA, lunch, bus/sub apt, rest, cab AIGA, walk Maritime bar, Meatpacking.
FR, SoHo, Apple, DWR Tools, Aroma coffee, AIA, Wash Sq, JOP, pita, ACGears, game, East Vill, coffee, cab, apt, sub, Chevy's, Lace, popcorn, Times Sq, apt.
SA, Greenwich Village, street fair, Meatpacking, Taylor Strbx, Ear Inn, Tribeca, apt, cab Nobu next door, cab Gansevoort, cab Rockefeller Ctr, Tropic Zone, Times Sq, apt.
SU, Sub Brklyn, brkfst, walk bridge, apt, Sean car; shop, nap, rest.
MO, Starbucks 29th, GD2 emails.
TU, Frank lunch, apt, Starbucks, SIFerry, Battery Pk, apt.
WE, Hudson, car, Pres Club, flite.



2008 • October 24-26 • Austin • UT Orientation Advisor's Reunion
FR, 7 hour drive, Holiday Inn, bar, Mary Flanagan, Nancy Lee, Larry Barbles, Carol Hall, Sarah, room, unpack, lobby, shuttle bus to Union, walk campus, visit, eat, fotos; walk Guadalupe, taxi to hotel.
SA, Sleep late, drive South Congress, walk shops, meet Tom & Leah at Bread Co, unison, 'Jim', San Jose motel, original Schlotzsky's, drive northwest, Arboretum, Domain, Tom's house, MoPac, Shady Grove lunch, back to car, goodbyes; walk Congress, drive hotel, Linda to Kinko's, tour; hotel; drive to UT, game traffic, coffee, Sigma Chi, Drag, Kinsolving, Comm Bldg (seek initials), smoothie, Dobie Mall, Drag, Jack in the Box, Sigma Chi walk house; drive, hotel, bed.
SU, Up, pack, coffee with Sarah; drive UT Ransom, photo, Bible; Comm bldg fotos; 24th to MoPac to 2222 to Oasis, Advisor's brunch reunion; drive to Dallas with Sarah, Starbucks M'Bird, drive to Oklahoma.


Jim, Sarah Martin McConnell, Linda, Tom White. Below, 1972



2008 • December • NYC
TH, Okay flite, trains to WTC, Whole Foods, BB&Beyond, walk WFC; apt, nap, shop, apt.
FR, Gym, smoothie/coffee; Milford, login info, sub SoHo, Cafe Miro, Rock&Roll Annex, Crate&Barrel, Best Buy, sub Home Depot, AIGA gallery, sub apt; rest; sub 28th Starbux, web, email; walk 30/30, sub Wall St, Strbx write, walk apt.
SA, BP Starbucks, breakfast, email, web NY trip, walk Wall St, Border's, xmas cards, Grisham book, Gristedes; apt; sub Murray Hill, Pax, pizza, Bloomies, coffeemaker, sub; apt.
SU, NYTimes; sub Union Starbx, web, email, walk to 27th, lunch Frank; walk Penn Sta, sub Port Auth, check buses, lunch; walk 42nd, Times Sq, Strbx, W Hotel,
email, coffee; Times Sq, sub Hudson, sit laptop, apt, call Bill re operation Monday.
MO, Gym, walk Broadway, PO, mail xmas cards, haircut, BPC Hudson walk, WFC, Hudson, apt; call Melinda, Debbie, WFC, movie, James Bond, call Debbie, Sandy, Whole Foods dinner, BB&B, coffee, WTC, Hudson, apt.
TU, Walk Sports Museum, Federal Hall, lunch, Mangia, Finance Museum, South St; bus, apt; Starbux, web, snow, call Debbie, apt.
WE, Sub MAD museum, lunch Brooklyn Diner, sub 96th CPW, walk across park, 5th Ave, Jewish Mus, Chagall/Yiddish theater; Guggenheim, rotunda, coffee/cookie, bus 5th to 53rd; MoMa, Cadillac Ranch video, van Gogh, Design, video murals; Rockefeller Center, Saks, tree, NBC shop; Park Ave, Grand Central, Zocalo dinner/margaritas, MTA store, Pylones; sub Hudson, apt, read.
TH, Apt, laundry; BP Strbx, email/web, talk to Debbie; walk BP, Hudson, apt; car, call Bill; car, EWR long security line, flite, delayed, refuel in Dayton, OKC; dinner, Charleston's with Michael.



2008 • December 22-26 • Dallas Christmas
MO, House, vet; drive; Southlake, B&N, walk; drive, freeways; Steve's, youth party, read.
TU, Bkfst Wanda, errands; drive city, Victory, McKinney; Lemmon Panera lunch, Lakewood Starbucks, downtown; house, salad, read, bed.
WE, Sleep late, Cindy's deli, Central/Northhaven; Northpark, walk loop, sit in park court; SMU, Central, Arts District, new theaters, AMHS; Rogers, Tollway; house, Church, house tortilla dinner, bed.
TH, Brkfst, gifts, drive Bill's, lunch, Allison, Eric/Emma, drive PRoyal Starbucks, Preston Hollow, Geo Bush's new house; house, read, Sandy.
FR, Preston Center Starbucks, Tollway, 380, I35; Winstar casino; home, girls.

2008-09 • December 31 - January 7 • NYC
WE, 7,20a flite cancelled, brkfst, 7,55a to Houston, to EWR, first class; taxi, apt; shop, mount bedroom wall clock, apt; walk Trinity - nada; apt, listen to fireworks, sleep.
TH, Jan 1, 2009, apt, watch Rose Parade, apt; sub Strbx 29th, sub, buy hat, apt, install clock numbers; walk, Gatehouse dinner, shop, apt.
FR, Apt; sub 23rd, sign shop; sub Grand Central Shuttle, Times Sq, eat Europa, Boeing Boeing, Sbarro, Times Sq, Walgreen's, sub; apt read.
SA, Apt, sick; walk, Strbx Broad lunch, Wall St, Broadway, WTC, RiteAid, WFC, Hudson; apt.
SU, Sick; sub Shrek, Applebee's, Hershey's, Boeing (closing) stage door, Times Sq, sub; apt.
MO, Apt; taxi to Eagle Signs, SVA; sub, Grand Central, NYP Library, prep syllabi, day 1, Deco exhibit; walk 5th, Cal Pizza Kitchen, lunch, Starbucks 29th, walk, PU vinyl sign, Starbucks23rd; sub BPark, apt; TV, UT game, laptop, apt.
TU, Prep NJCourt; sub Battery Park, 86th, Chase, Guggenheim, lunch, anywhatever; walk/bus, Central Park Zoo, Park; sub, Union Sq, StBx bathroom, sub; apt, rest; walk Wagner Park, PizzaCafe, dinner, walk, store, WFC, movie, Earth Stood Still; apt, Scrubs, apt, read.
WE, Apt; Ritz Carlton, breakfast; apt, laundry, clean; Strbx Battery Park, emails/web, walk Hudson; apt, pack; walk PATH, train to Newark, walk to Court House in rain, checked in, down to courtroom and prosecutor, judge, case dismissed, walk out, caught cab to EWR; snax, call Bill, wait (delay, then not); flite, 12b with no one next to nor in front of me; smooth egress, drive home.

2009 • January 30 - Febuary 2 • Kansas
FR, drive; Cottonwood Falls/Strong City, Tallgrass Prairie Preserve; Council Grove, Kaw Mission, bakery, river crossing, Baldwin City, Black Jack park trail ruts, Baker Univ, Lawrence; dinner
SA, brkfst; KC, Trails Museum, Rte 24, Downtown, Hammerpress, Jack Stack BBQ, Union Station, Lawrence
SU, Brkfst, Java Break, shop, drive trail route, old capital; house, television, Super Bowl
MO, Wheatfield's brkfst, drive 24; Topeka, Brown v. Board of Educ, drive, Outliers audiobook

2009 • March 13-21 • NYC & Philadelphia
FR, Smooth flite, exit row, read, write; Path, walk to WinterGarden lunch, Starbucks, sit under palms, write, OSU away, History preview; Cove Club, new furniture/carpet, apt rest; walk South Ferry, downtown, Stbx, Brdwy, WTC, shop, Hudson; apt; evening walk; apt.
SA, Apt; sub 29th Stbx; sub Times Sq, tkts, West Side Story & Hair; 42nd; sub; SoHo, Apple, Droog, Canal; sub, Rector pizza, liquor; apt; walk Hudson, new ferry terminal, Whole Foods, Embassy Suites, Hudson; apt.
SU, Brkfst newspaper; sub Times Sq, muffin, Hair, stage door, Strbx, AppleBee's burger mochatini, D&B trivia, boxers, Walgreen's; sub, walk WFC, Hudson; apt.
MO, Work out; sub Grand Central, walk 42nd; NYPL, write, History Preview, email; Chipotle, Grand Central, gallery, scone, sub/Union Sq/sub, Brooklyn/sub, new station, Whitehall/South Ferry, walk, apt.
TU, Sub Brooklyn, Boro J train, Emily Suggs & Cate Lucas, brownstone, walk D'Amico's, bakery; sub, Boro Hall, sub WFC, Irish dance, lunch Cosi, apt, rest, sub 86th, St Pats parade, Fifth Avenue walk 86th-59th, sub apt, rest; sub, Times Sq, Palace, West Side Story, stage door, sub with 'Tony', apt.
WE, Stbx, brkfst, emails; shower, sub Penn Sta, train to Philly, Roberta, drive, South Philly, Pat's cheesesteak sit outside, Italian Market, cheese, coffee outside, gameats, drive, apt; walk bridge to Market Street, Franklin's grave, Visitor's Center, Pres House ruins, Independence Hall, sit on bench, Carpenter's Hall, walk streets, apt; dinner at Continental (Dunlap's print shop site) ice cream at Franklin Fountain, condo, television, bed.
TH, Condo; Temple Univ, brkfst dorm, theater bldg, Tyler art building, gallery, classrooms, campus, Student Union; train to station; lunch, Amtrak to Penn, sub to apt; rest, emails, apt; sub Times Sq, 39 Steps - no go, walk area, burgers at McD, Marriott pee, crowd of celebs, Broderick/Parker, Redgrave, Neeson, on-camera; sub apt, The Office, 30 Rock, news, WSStory and Natasha death with footage of me, apt.
FR, Apt work, gym, sub, Waldy's pizza with Frank, office, get exit row, walk Stbx 29th, write, download, call Bill (birthday), sub, apt; walk Hudson, ferry terminal; Chevy's, dinner/drinks Chuck/Jennie and Taylor, walk marina, goodbyes, sit South Cove, talk Frank, apt .
SA, Laundry, clean apt, Bejeweled game; car svc, EWR, slow security, flite, Detroit airport, check in, walk airport, eat/coffee at Online Cafe, Express Tram, gate; exit row; flite, read, Preview, classes; home, see new fence.
SU, Yard work, dog-proof new fence, get girls.



2009 • May 12 - July 7 • NYC with Vegas 5 & Manhattan 2 (surgery)
• Accomplishments, New door handle levers, Revised apt/guest info & tour, Sent design guidelines to Edmond Museum, Installed door address sign, Installed new printer, Rearranged LR cart stuff, cart tops, Framed fotos, install in bedroom, Bought new dog-proof, countertop trash can, Bought new vacuum cleaner, Prepped History course syllabus & Lecture 0, Wrote Met Art re wall text, got reply, Bought new microwave, Submitted question of Chrysler Bldg angle, Designed/submitted Thames St Bridge proposal, Spoke at Community Board #1 meeting, Submitted revised essay to BPCA, Spoke with Downtown Express, Designed/submitted Ticker Tape medallions, Submitted essay to Board Landmarks Comm.
• Purged, clothes, closets, books, moved tools to closet/removed cart, bar stools, removed Droog message tape & batter chorus line. Donated 4 bags to Goodwill
• Movies, Objectified, Milton Glaser, Antonio Gaudi, The Hangover
• Shows, Kooza Cirque, Billy Elliot, next to normal, 39 Steps
• DVDs, Iron Man, Dark Knight, Lord of the Rings, 30Rock, John Adams, Knocked Up, Tropic Thunder, Role Models, Sweeney Todd, Whats up Doc?, Billy Elliot, Saboteur, Bourne Triad, Woodstock, Milk
• Books, How to be like Walt Disney, On the Road, From Bauhaus to Our House, do good design*
• Museums, Met American Wing, roof; Whitney, Jenny Holzer; Cooper-Hewitt, garden party, Guggenheim FLW, MoMA with Frank, Cooper-Hewitt, Ellen Lupton book talk.
• Activities, Coffee with Tim Baughman & Rebecca; ICFF; Frank, apt, NY Info Center, Beatriz apt; Dinner with Julie Linn and friends; Walked the High Line; Michael Jackson memorial at Apollo Theater; Fifth Ave, Abercrombie, Armani; copy of Henry Hudson's Half Moon sailed up the Hudson; Walking tour with Settles family; Library (2 times), Bryant Park, sit at new Times Square plaza.
• Drive, Memorial Day Long Island (Fotos by Beau). Beau, UCO grad and Battery Park City naber, messaged about taking a train trip on Memorial Day. I replied that I had my car, so we drove. Oyster Bay, Sagamore Hill (Teddy Roosevelt), Huntington, lunch of fried clams while sitting outside and sharing stories with Joyce, beach
• Drive, Frank, Connecticut, New Canaan, Philip Johnson Glass House tour, Lorenzo & Gay lunch and dessert
• WE-SU June 3-7, Manhattan vomiting, vet, surgery, hospital visits, home. Next few days, time with dogs.
• WE July 1, call from Debbie/Sandy - Bill worse.
• TH, rain.
• FR, Drive, Woodstock site and museum.
• SA, pack.
• SU-TU, Drive to OK



2009 • October 2-9 • NYC
FR, Flight, train with Tim, apt, rest, shop, call/text Sean (in town with Brian)
SA, Subway, Penn Sta. tkt kiosk, train, Hudson, coffee, Warren St, lunch, Baba Louie's, drives, Omi sculpture park, Martin van Buren house, river, ice house ruins, Carriage House, OU game, dinner, Valatie Main Street Cafe, Cumberlands, Carriage House, ice cream, OU game, bed
SU, Scrapbook, pack, drive, Chatham breakfast, Massachusetts Berkshires, Norman Rockwell Museum, docent talks, Lubalin/Post painting, bookstore, Studio; Stockbridge fotos, Lenox snax/coffee, Hancock Shaker Village, museum, Brick Dwelling, round barn; drive Hudson, buy train tkt, sunset at river, dinner, Mexican Radio, train station; train, subway, sleep
MO, Village, Wash Sq, SoHo, Strbx, Apple, sub; work; sub FIT, Paula Scher, halls; brgr, sub, work, bed
TU, Web work all day, Chipotle, sub, Cooper-Hewitt, exhibit, lecture, walk Fifth, Central Park, Fifth, Times Square, Europa, sub, peanuts, River, bed
WE, Sleep late, walk, McD bkfst/latte, sub; MoMA, drawings, design, Ron Arad, caviar lunch, Arad, store; Times Sq, shoes, sub, apt, work, sub; Apple Store, battery, phone, Pop burgers, sub; laundry, Tavish, Hudson walk, Strbx SWNY, apt, bed
TH, Sub, haircut, sub, SoHo, DeanDeluca, buy Crocs shoes, 1st elev, Lafayette, Spring Natural bkfst, new Cooper Union Gallery, Strbx, sub, apt, work; sub Letterman theater, Sarah and Mickey, walk sub Chelsea gallery opening, walk High Line, Meatpacking, drinks rooftop Gansevoort, dinner Vento, cab/sub home
FR, Sub Home Depot, Staples, sub; remove caulk, clean bath, Staples exchange inks, caulk tub, print PP & stuff, mail PP stickers, McCafe, home, laundry, vacuum, clean apt, shower, car to Newark, easy security, Pres Club, flite, Heart fibrillation, Edmond Hospital.



2009 • November 19-22 • Las Vegas
TH, Flight, Houston, back of plane, car rental, check in Flamingo; coffee shop lunch - good sketch notes; walk Caesars, Forum shops; Bellagio Fountains, Salad and yogurt in room, TV.
FR, Brkfst buffet; drive Boulder City, Hoover Dam, Visitors Center, drive Lake Mead, Strip, hotel; Serendipity lunch; Mandalay shops, Luxor; Criss Angel.
SA, Brkfst Margaritaville outside - work on NY trip, room; Venetian, Palazzo, First lunch, TI, tram, Mirage, room; City Center, NYNY, MGM, Planet Hollywood shops, drink, Paris, shops, Bally's, Bellagio fountains, room.
SU, Brkfst, Caesars, walk Caesars, gamble, room dump, pack check out, gamble; drive Flamingo Rd, Red Rock park, walk brdwalk, drive car return, check in, shuttle, check in - get exit rows, Chili's lunch, flite home.


Trip diaries: 2010-Now


www.jamesrobertwatson.com/trips1951-2009.html