Dallas Volleyball Center


One of the highlights of the 1980s (in addition to big hair mullets and

Tainted Love

by Sofcell) was playing volleyball with a good group of people. We played whenever we could - day and night. One of our players, Phil, even had a complete net setup. We entered tournaments (Phil and I won a B level tournament). We could always set up the net in a park - we found parks or grassy areas that were lit so we could play at night. But, we were always on the lookout for a good place to play indoors. We entered leagues at city-sponsored Recreation Centers (one was in my former elementary school) and tournaments and learned which Rec Centers had open times. Still not enough. So, I started thinking about the need for a place that was dedicated just to volleyball. Like a tennis club, golf/country club, etc.




Volleyball is often played in recreation centers, churches, YMCAs, and schools, but receives second-rate attention - little time allotted and a low priority on funding. There may be a need for a first-rate volleyball facility to overcome these issues:
• Mixed level of expertise
• Crowds and wait times
• Faulty equipment
• Restricted hours
• Cramped courts, interruptions
• Glaring lights
• Lack of quality instruction and classes
• No community-wide network



Design and production


I had seen indoor tennis centers and similar large open structures. These could easily accommodate volleyball. Volleyball is a good game since the learning curve is quite short, one can improve to move up to higher levels, and both men and women can play. The Volleyball Center would consist of courts, warm-up area, a restaurant and bar, locker rooms, a sauna or hot tub, a kids area, and possibly an outdoor area with sand courts. To attract members and players, a variety of services would be offered: a court dedicated to open play, lessons offered at all levels of play, tournaments with prizes, leagues in different divisions, and a resource area with books and magazines.




The structure


To keep costs low, I proposed using a simple warehouse-like metal shed structure. The front would be lower with some detailing to create a more human scale. The theme throughout the floor plan is a 45 degree angle that cuts off 90 degree corners. The front of the building and the entry would have these 'cut-off corners' to give the stock warehouse more custom look. All the plumbing would be clustered in the front section.

Floor plans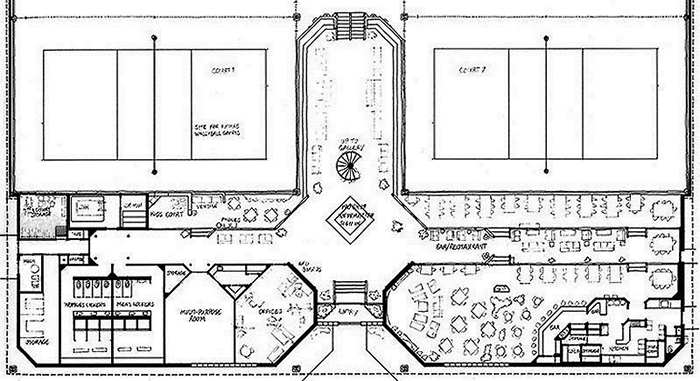 Section renderings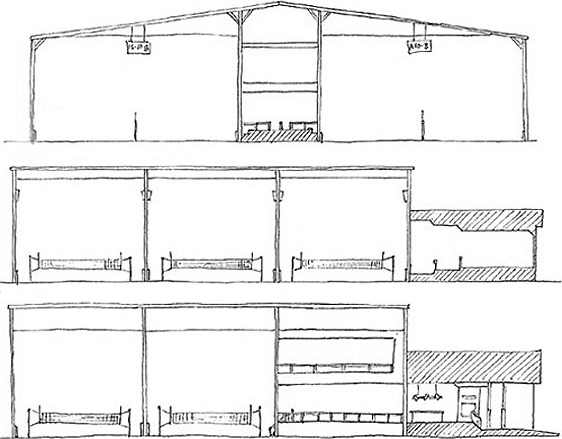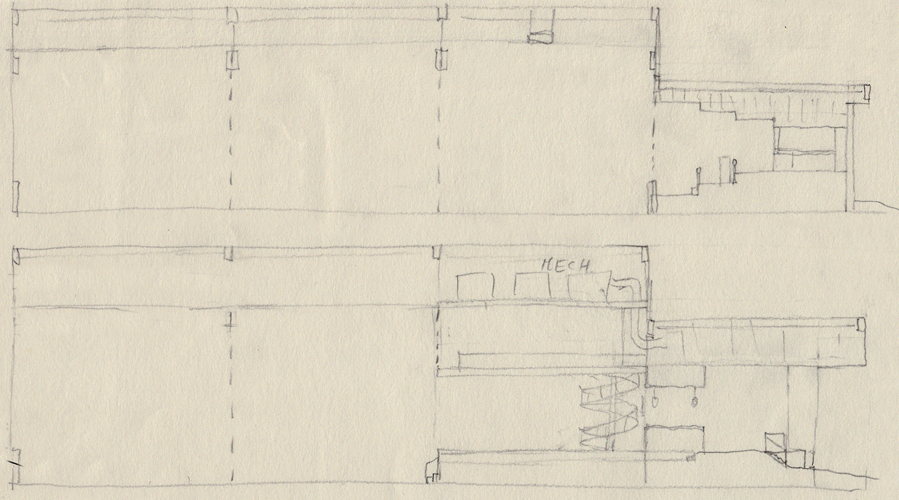 Specs
•

Total square feet


38,000 - Building
26,000 - Parking
64,000 - Site (1.47 acres)
•

Areas and dimensions


Playing court - 29.5' x 59' (9m x 18m)
Netted boundary - 49' x 78.5' (15m x 65m)
Bar/restaurant area - 2,813 sq ft
Bar/restaurant seating - 170
Kitchen/back bar area - 677 sq ft
Multi-purpose room - 425.5 sq ft
Parking - 140 cars
•

Exterior materials


Steel sided steel structure
Decorative grid concrete block
Metal eaves and soffit
•

Interior materials


6' high pads around courts and columns
Hardwood floors in public areas
Wood paneled walls in bar/restaurant
Ceramic tile throughout locker rooms



The volleyball center


The center was more than just a place to play volleyball. There would be clinics and classes offered, and league play most nights of the week. Some courts and some times would be set aside for open recreational play. At the front of the center is a restaurant and bar. Players and spectators could eat and drink after a game or stop by just for a meal and the chance to watch some volleyball action.



Advantages


•

Excellent court facilities


Strong nets with antennas
Professional quality balls
Glare-free lights
Cushioned vinyl floor
large netted courts
Padded walls and columns
Electric scoreboards
•

Controlled play


Court play by categories: Beg B BB A AA
Open early and late
League play
Tournaments at all levels
National team sponsor
•

Training and instruction


Free beginner classes
Specific skill clinics, level classes
Special training court
Video taping/replay
Seminar classroom with media capabilities
Exhibitions and guest instructors
•

Player facilities


Locker rooms with showers18images/dvc6.jpg
Spa and sauna with view of courts
Bar and restaurant with big-screen TVs
Pro shop
Playroom for children
Information center for community
Mailing list, social media network
Library and media resources
Multi-purpose room: seminars, workroom
Vending machines
•

Spectator facilities


Large viewing areas
Special gallery court
Bar and restaurant



Samples of the building



Sketches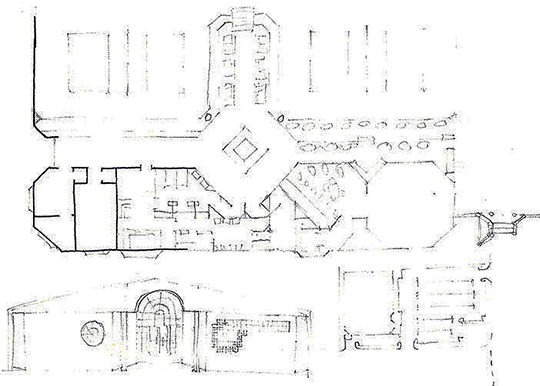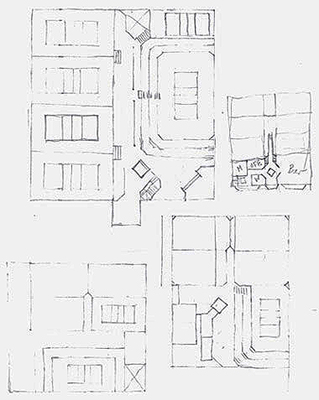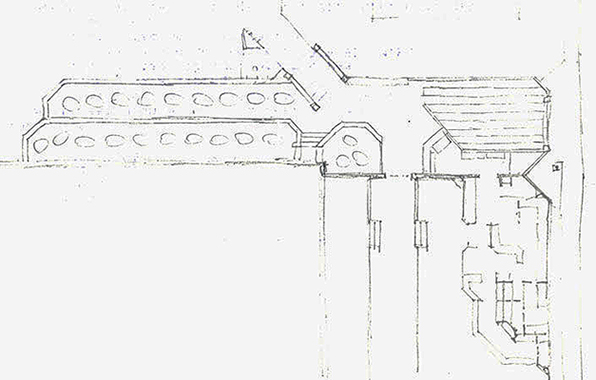 Dates
Design and rendering: March 1985 - 1986



30 years later, facilities are getting close




Sports Pavilion, Lawrence KS, 2013?


Fieldhouse USA, Frisco TX, 2014.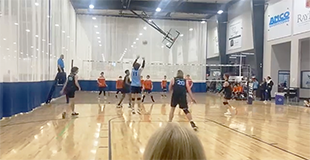 Summit Sports, Edmond OK, 2020. Unknown location, 2021.


Lifetime Fitness, OKC, 2016

www.jamesrobertwatson.com/dvc.html