Retirement from teaching at UCO





30 years of teaching (21 at UCO) - of being right where I most wanted to be.


Said in the Graphic Design studio classroom, in response to a student's question:
"There is no place on the planet I would rather be than right here, right now.
In this very classroom with all of you.
Not Walt Disney World, not Las Vegas, not lying in bed.
Right here. Right now."






Professor Emeritus


Emeritus is an honorary title given to those who have retired while at the rank of Professor. I completed 21 years of teaching at the University of Central Oklahoma in May 2008 and 1 year of full-time teaching at Oklahoma State University in May 2009.
I believe the professions of teaching and health care are the most noble and most important professions in a society (the cultivation and distribution of food and the construction of shelter are close behind). It has been a pleasure to help young people find and explore their passion for design, develop their knowledge and skills, and see them improve their sense of well-being. Teaching was a wonderful roller coaster ride - impacting many minds, helping build academic programs, developing a new department, and designing new offices. I have begun a new chapter of designing, writing, consulting, enjoying travel, and a less stressful lifestyle.



Some numbers


5 Universities: UCO, OSU, OU, OC, UPAEP
2 Years at the Visual & Performing Arts High School, Dallas
3 Years at BrookHaven Community College, Dallas
4 Years at OU, Norman
2 Years at UPAEP, Puebla, Mexico
14 Years at OSU, Stillwater
21 Years at UCO, Edmond
7 Awards for outstanding teaching
4 Fellowships
52 Commencement ceremonies
24 Committees, task forces, boards
364 Committee meetings (give or take 45 either way)
11 Leadership roles: Chairman, President, Director
4 Years as Chair, Department of Design (4 years, 3 months)
7 Years as Director, Graphic Design Program
8 Years GCS/AIGA President or Director
11 Presentations or keynote speeches given
10 Conferences attended
22 Back-to-school meetings attended
0 9-hour Back-to-school meeting attended
3 Television appearances (OETA, HGTV, and Fox/OK)
34 Performances seen in Mitchell Hall
6 Football games attended at OSU Boone Pickens Stadium
1 Football game attended at OU Memorial Stadium
2 Partial football games attended at UCO Wantland Stadium
5 Faculty/department offices designed and implemented
4 Other campus offices designed
8 Parking tickets received
0 Parking tickets paid
20 Courses taught
19 Syllabi prepared
9 New courses developed
390 Classes conducted
31 Classrooms: 5 AMHS; 3 BHC; 12 UCO; 2 OU; 4 OSU; 5 UPAEP
3,306 Cups of coffee or cans/bottles of Diet Coke & Diet Dr Pepper
4,686 Students taught (give or take 12 either way)
156 ClockTower students
320 ClockTower clients
12 Department Chairs, 4 at UCO, 6 at OSU, 1 at OU, 1 at UPAEP
5 Deans, 4 at UCO, 2 at OSU
3 Vice Presidents, Academic Affairs
3 UCO Presidents (Lillard, Nigh, Webb)
1 Scholarship endowed
1 Scholarship funded for 1 year
1 Office construction my parents and I paid for
74,900 Dollars personally donated to UCO (office, scholarships, apartment)
25,450 Additional funds raised for UCO
100,350 Total dollars raised for UCO



Classrooms


• AMHS: Hallway lobby, Portable, Experimental Theater, Auditorium, Stagecraft
• BHC: Lecture room, Advertising Art Studio, Gallery
• UCO: Art & Design 102, 103, 105, 109; Liberal Arts: 4 rooms; Business: Lecture Hall, Seminar; Communication: Lecture Hall, seminar
• OSU: Lecture Hall, Design Studio, Seminar, Computer Lab
• OU: 2 Lecture rooms
• UPAEP: 5 classrooms



Teaching career dates


• Graduate School: 1979-1987
• Teach High School: 1979-1981
• Teach Community College: 1984-1987
• Earn PhD: Febuary 1987
• Interview UCO: Summer 1987
• Teach at UCO: Fall 1987-Spring 2008
• Director, Graphic Design Program: Fall 1988-Spring 1993
• Tenure and Promotion to Associate Professor: Spring 1991
• Promotion to Professor: Spring 1995
• Director, Graphic Design Program: Fall 1999-Fall 2000
• Chair, Department of Design: Spring 2001-Spring 2005
• Teach at OC: 1990
• Teach at OSU: 1998-2009
• Teach at UPAEP: Summers 2000-2001
• Teach at OU: 2000-2003



Retirement events, spring 2008


• Submit letter of retirement:April 10, 2007
• Sitting on a bench in Puebla, Mexico: March 29
• College awards evening: April 11
• Dance presentation: April 16
• Submit notice to not teach as an adjunct: April 16
• Surprise party: April 17
• Move out of faculty office: April 20
• AIGA Fellow presentation: April 24
• Final lecture presentation at UCO: April 30
• College reception: May 1
• Design faculty dinner: May 1
• Department of Design gift presentation: May 5
• Graphic Design 2 lunch: May 8
• Final graduation commencement: May 9
• Final New York City Study Tour: May 12-17
• Turn in ID & office key and submit exit paperwork: May 21 & 27
• Complete two semesters of full-time teaching at OSU: May 8, 2009



Surprise retirement party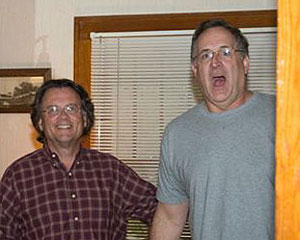 The shock of seeing people at the party, with Greg, a host.
Jill's back, the other host.
Most of the gang.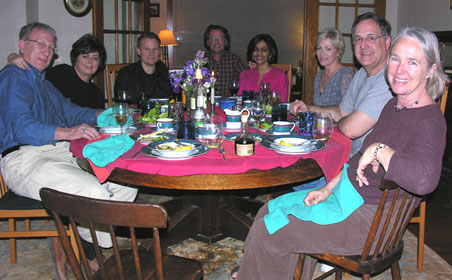 Terry, Susan, and Sean at dinner. The dinner portrait.


Jim and Ruki point out where the cake is. The top of the cake. Greg built the image from photos on this website.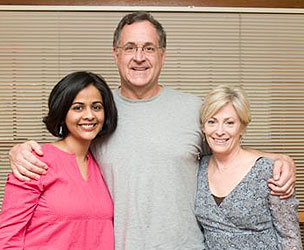 Jim serving dessert and coffee.
Jamie and Sean.
Ruki and Melinda.



Mementos from retirement festivities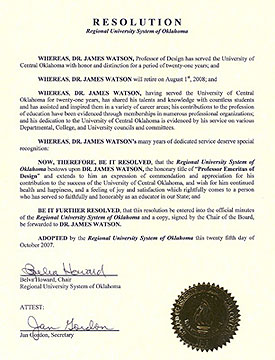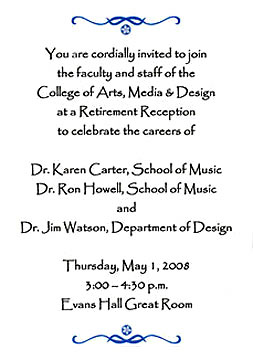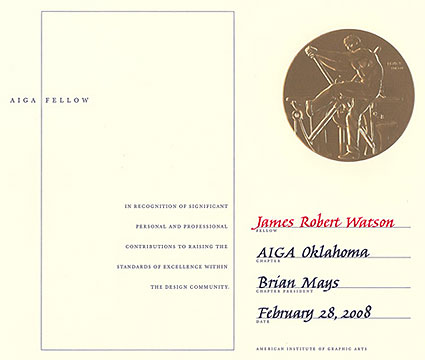 Resoluton from the Oklahoma Board of Regents. Notice about the reception on campus. The AIGA Fellow certificate.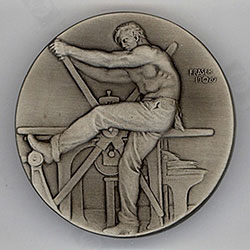 The AIGA Fellow medal. More info.
Jasper, the retired guy on The Simpsons, a gift from the Dept of Design.


The gift from the design faculty, wrapped entirely in Post-It notes. The gift unwrapped.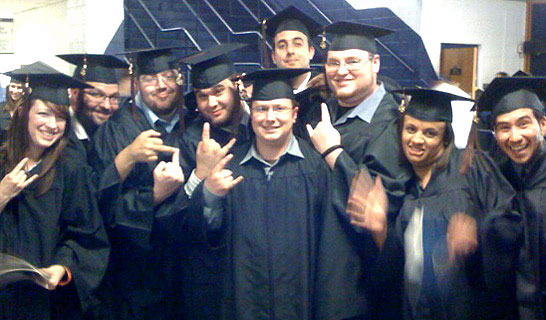 The graduating class of spring 2008 (Hook 'em Horns?)

Roger Webb, the President of UCO.



Faculty colleagues

(in alphabetical order)




UCO Department of Design


Amy Jacobson-Peters
Amy Johnson
Cheryl Myers
Keith Webb
Laci Lackey
Larry Hefner
Lisa Howard
Melinda Lyon
Ruki Ravikumar
Valerie Settles


UCO Department of Art


Bill Hommel
Bill Wallo
Bob Palmer
Dean Hyde
Frank Simons
Gayle Singer
JoAnn Adams
Mark Moilanen
Norma Miller
Wallace Owens


UCO campus


Bill Radke
Darrell Gilliland
Dave Harris
Donna Guinn
Fred Grosz
Greg Scott
Jamie Jacobson
Julie Byer
Lon Dehnert
Mike Shirley
Roberta Sloan
Terry Clark


OU Department of Art & Art History


David Hissey
Eric Anderson
Karen Hayes-Thumann


OSU Department of Art, Graphic Design and Art History


Carey Hissey
Chris Ramsay
Jeff Price
Justin Renyer
Nick Bormann
Sallie McCorkle
Teresa Holder


Secretaries


Barbara Brown
Carrie Dolan
Diane Cave
Vina Dean
Jo Fleharty/Bachi
Letitia Head
Linda Willowbrook
Pam Forrester
Sandy Runowski
Sonya
Vina Spickler





The story


In Febuary 1987, I finished graduate school and defended my dissertation Teaching Design in the Year 2000: A Modified Delphi Study of the Perceptions of Design Educators. I earned a PhD and was ready and eager to begin a college teaching career. It was so late in the semester, there weren't many job openings to choose from. I saw an ad in the Dallas newspaper for a job teaching Graphic Advertising Design at Central State University in a suburb of Oklahoma City. CSU had been without a design teacher for a full year. I applied. I drove to Edmond to visit the campus, talk to some faculty, and check out the facilities. By that time, it was July 4th so no classes were in session and half of the Art Building was shrouded in plastic - a crew was removing asbestos from the building. I did meet the department chair and we went to lunch with the college dean at Greystone, a very nice restaurant on Second Street at I-35. At that meeting, they told me that the program in design was not very good and they wanted me to revamp the program. That was a challenge I couldn't resist - I accepted their offer. I returned to sign the contract and complete the paperwork on my birthday, July 27. I saw my future office - one I would occupy for 17 of the next 21 years.


The new design program


The first step in developing the new design program was to conduct research and assessment of other design programs in the area. I traveled and met with program directors at Oklahoma State University, University of Oklahoma, Oklahoma Christian University, University of Tulsa, OSU Tech-Okmulgee, Southwestern State University, University of Kansas, and Kansas State University. I was already familiar with the programs at the University of North Texas, Southern Methodist University, and the University of Texas in Austin. I synthesized all the info, adapted some good ideas (like ClockTower Studio from The Arts at KU and FineLine Graphics at UNT), and developed a new curriculum of courses, course content, and requirements for graduation. The proposal included retaining 2 courses, changing 5 courses, and adding 6 new courses. Here's the curriculum that was in use in 1987 (on the left) and the curriculum implemented in fall 1988: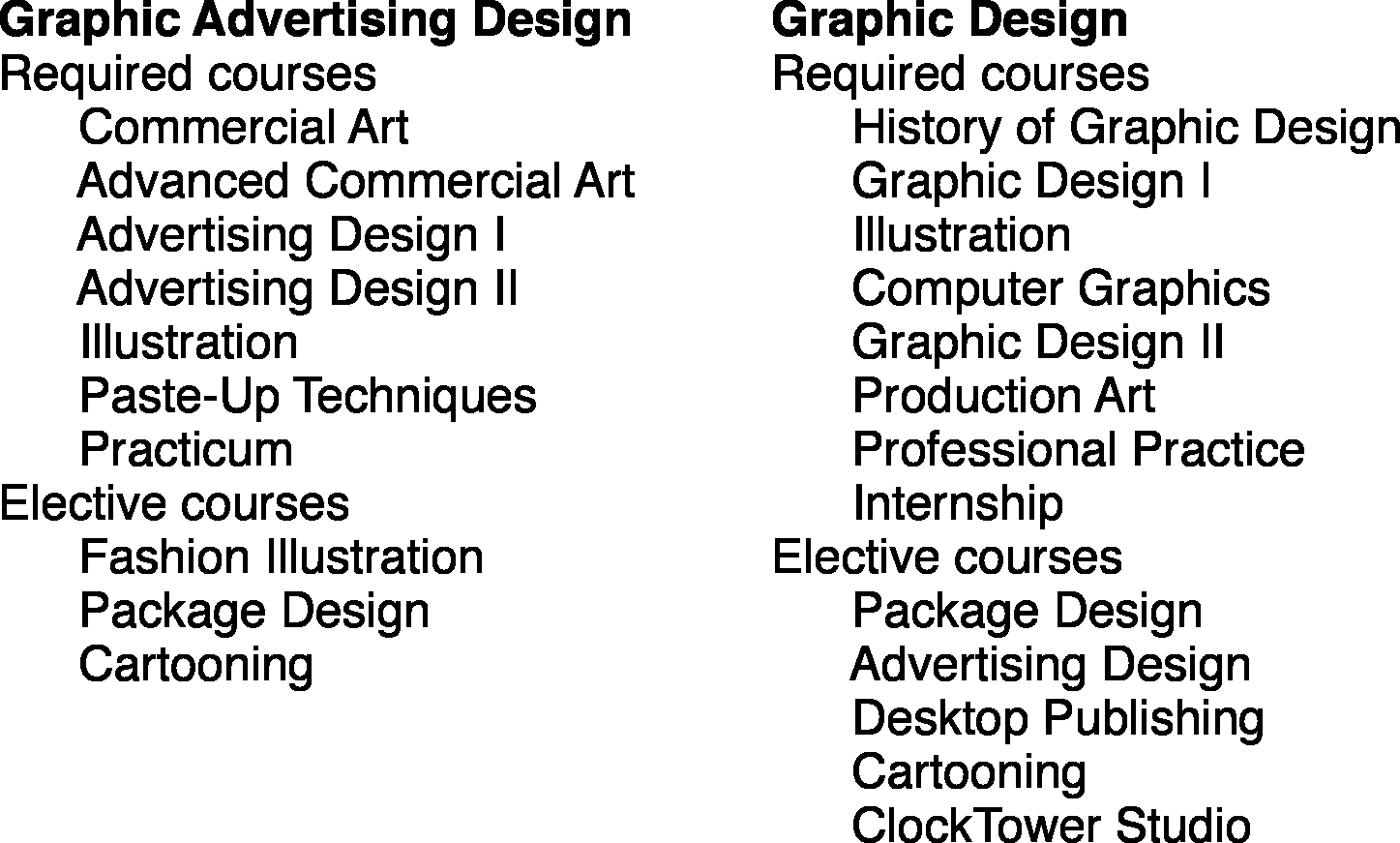 I also proposed changing the name of the program from Graphic Advertising Design to Graphic Design and the name of the department from Department of Art to Department of Art & Design. I designed and produced multiple packets of info titled, Graphic Design at CSU. I presented the proposals to the Art Faculty. Two revisions were recommended and implemented. The proposal packets were then sent to Academic Affairs. I accompanied the packets to the committee meetings since the recommendations were so extensive and I wanted to be able to explain and answer questions. All went well - the new graphic design program was approved and implemented.


ClockTower Studio


The student-staffed graphic design studio at UCO, ClockTower Studio, was created to provide a resource for clients in central Oklahoma and to provide a work experience for students. The proposed name in 1987 was CSU Graphics. When CSU became the University of Central Oklahoma, CSU Graphics became UCO Studio. After a few years of no student submissions, I finally named it and designed the logo. Students often say that working in ClockTower provided them with the most valuable experience of their college career. For the first 4 or 5 years ClockTower met in room 102, a typical studio classroom (all computer production was done in the computer lab in the Liberal Arts Building). But, room 103 in the Art & Design Building was used for only one class that met only twice a week, a total of about 6 hours per week. The next semester, ClockTower Studio was scheduled in that room. The college Dean donated several thousand dollars for furnishings and computer equipment. I served as the Director of ClockTower for 20 years, 1987-2008. More about ClockTower.


Chairing the department


In 2000, a task force was established to assess and make recommendations about creating a new college of fine arts. Part of their discussion was about creating a new department to house the design programs. A former Dean of Liberal Arts had proposed this in the 1990s but was met with some resistance from the Art Department, so he dropped the proposal. It was now back on the table. During the development meetings, I was invited to lunch - for the purpose of asking if I would chair a new Department of Design Technologies. I replied that I would be interested in serving as chair, but not if it was going to be called Design Technologies. I explained that we have a problem with students and the public thinking design is all about computer use rather than a way of creative problem solving and thinking. The task force agreed to propose the name Department of Design. The new Dean appointed me chair of the department. I was later elected to a 4-year term.
The first few years of chairing the new department were exciting, challenging, and fun. I loved it. I told the design faculty at our first faculty meeting two guiding principles - the brand new department has no baggage so we get to develop our own heritage and reputation and we will set the standard for the college. We did lots of great things: developing UCO's first terminal degree - the MFA in Design, renovating parts of the Art & Design Building, and implementing new curricula.
But then, within a few months in 2002-03, both of my parents died. They had been married for 60 years. I spent a lot of time in Dallas taking care of my father at home and in an assisted living center. Experiencing hospital intensive care units, and the loss of friends and loved ones impacted my philosophy and outlook on life. I saw the world differently. No longer were evaluating colleagues and writing numerous reports and administrative forms very important. Life was too precious and fragile to invest much time with bureaucratic inefficiency. Being chair of the department was no longer as much fun. I wanted my life to be about more than administrative duties. I served another year and a half - for a total of 4 years and 3 months - and then transitioned back to full-time teaching.


The new departmental office


For the first year of the new department we shared an office and secretary with the Department of Art. A room that was unused was available. I designed a new departmental office. The department saved and put aside $15,000 for the new office. But the administration took all the money in every department's accounts to cover some shortfall in the university budget. We lost the entire $15,000. Soon after, I was hiking in Red Rock Canyon outside of Las Vegas with beautiful weather and great scenery. Realizing that our new office would be just a used desk and chair in an otherwise empty room, I decided that we would still get our new office - I would pay for it myself. I later called my parents and they agreed to match my donation. We each donated $20,000 for a total of $40,000 to pay for the construction and furnishings in the new office. The university didn't pay a cent towards the new Department of Design office. Unfortunately, after I stopped serving as chair and moved out of the department office, some changes were made that didn't quite adhere to the original design concepts. More on the department office. More on my faculty offices.


Master of Fine Arts in Design


When the department was created, it inherited a 36-hour Master of Science with the Interior Design program from the College of Education. We recommended changing the name to Master of Arts to better fit the mission of the department. The university's Board of Regents, however, recommended instead, a 60-hour Master of Fine Arts, a terminal degree. Offering an MFA program is a valuable asset and a sign of playing major league ball in academia. They asked if we would accept their recommendation. Without too much discussion, we said, 'Yes'. To secure an MFA program through normal channels would have taken a minimum of two years and required vast amounts of time and energy conducting research and assessment and preparing a lengthy detailed proposal. This MFA happened with one phone call. I assigned a faculty member to head up a committee to develop the curriculum and course content. After a while, nothing had been done and time was running short, so I wrote a draft of the new degree and presented it to the faculty for input and discussion. We tweaked and refined it and finally developed the program philosophies, curriculum, sequence, admission standards, and degree requirements. It was all approved by the Graduate Council and soon implemented into the department.



The retirement decision




Influential factors


• Learning that retirement pay and benefits would be more than I was expecting.
• Death of parents taught me to stress less, be more positive, and live life better.
• Students work ethic has changed over the years.
• The focus and mission of the Department of Design had changed.
• Realizing what I will be able to do with more free time.


Pros


• More time to design, invent, market products, ideate, write, travel.
• Less stress - no evaluations, reports, committees, task forces; no bureaucracy.
• Lazier lifestyle - read the paper, eat out, travel, sightsee.
• Teaching as an adjunct at OSU allows me to continue to inspire people.
• Won't have to deal with toxic people for whom I have little respect.
• Will be able to combine offices into one efficient work space.


Cons


• Less contact with student's minds.
• Change identity from teacher to retiree.
• Less money.
I submitted a Letter of Retirement in April of 2007 in order to give the department plenty of time to advertise the position and interview candidates. It turns out that the early notice wasn't necessary since the university didn't act on it for several months. But the full year did allow me to adjust and adapt to the change of identity. I went through some sadness dealing with such a major change, but was able to temper the losses with the potential gains. I originally had planned to continue to teach as an adjunct at UCO. But sitting on a bench in the town plaza of Puebla, Mexico, I started digesting the notion of not teaching at all anymore at UCO.



Future plans and activities


• Work on numerous design projects and products.
• Write short stories.
• Spend more time in New York City.
• Travel more.
• Teach at Oklahoma State University in Stillwater.
• Mentor and consult with designers and teachers.
• Volunteer with area organizations.
• Consider moving back to Dallas in a few years.
• Write and post essays and blogs on my website.
• Read the newspaper and work the crossword puzzle and sudoku while drinking my morning coffee.



Some cherished memories


• Playing volleyball with faculty in Wantland Hall.
• Helping mount exhibits in the campus Museum of Art.
• Attending design conferences in New Orleans, New York City, and Las Vegas.
• Presenting a lecture and workshop and later teaching in Mexico.
• Working with many great people across the campus.
• The crying times: the death of Conor, a student in Graphic Design I; the OKC Murrah Bombing; and 9/11.
• Sharing the energy and inspiration of New York City with students.
• Witnessing many corporate boards and clients applaud and cheer after a ClockTower presentation.
• Enjoying many excellent performances of musicals and plays in Mitchell Hall.
• Renovating classrooms, hallways, and offices to better convey 'design'.
• Participating at OSU: football games, Homecoming judge
• Exploring Oklahoma: the 1989 land run celebrations, Remington Park, Penn Square renovations, Route 66, the Interurban railroad.
• Laughing in class. Often.
• Inspiring hundreds of students and pushing them to become better thinkers, creators, and problem solvers.





www.jamesrobertwatson.com/retirement.html