My father, James W. Watson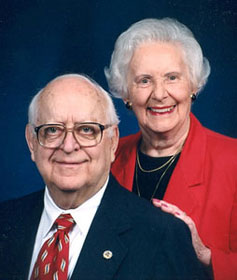 My father, Jim Watson, passed away on September 29, 2003, due to complications from a stroke.

He had gone into the hospital on Friday, April 4, 2003, for an outpatient check on his kidneys. He was expecting to go home that evening; he had made plans for the weekend. He never went back home again. A few days later, on Tuesday night or Wensday morning, April 9, he suffered a severe stroke that would progress to the point of paralyzing his left side and ruining his short term memory. He was discharged from the hospital and my brothers moved him into a rehab center for about 8 weeks. He did not improve. We then moved him into a critical care nursing home in North Dallas. That became his last place of residence.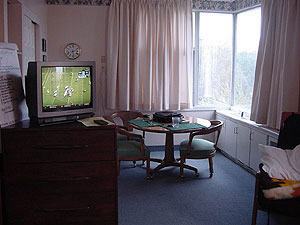 His room in the Presbyterian Village North nursing home. Dad and his sons outside the nursing home.

He became weaker and less coherent. He was taken to ICU on Sunday, September 28. He was placed on a breathing machine. He and mother were explicit in their instructions that they did not want to be kept alive by machine. My brothers and I agreed to remove the machine. The breathing mask was removed about 4pm on Monday, September 29. He held on for 7 more hours. We had conversations - he even cracked a joke or two. He gradually became quieter and more still. His breathing slowed until he took his last breath at 11:13pm. With him that evening were his three sons, daughters-in-law, and grandchildren.
His best friend of 70 years and wife of 60 years had passed away on December 19, 2002, less than four months before his stroke. He had never quite gotten over her untimely death.



My brothers and I decided to sell his car during the summer and to sell our family home. We knew dad would never go home again.
An estate sale was held on September 6&7. The house that we moved into in 1958 and in which my parents raised their three sons was sold on September 15, 2003.
My last visit to the house was Friday morning, September 26. The new owner/builder had his signs in the yard and there were 'No Trespassing' signs on the doors. The house was razed during December, 2003, to make way for a new larger house.



Final memories


• Taking him to see Alegria, Cirque du Soleil in Febuary, 2003. I wanted him to see Cirque that I have enjoyed so much. It reminded him of the circuses he saw in Europe - the music and the single ring. Although it was a bit tiring for him, we had a fun evening, just the two of us.
• Crossword puzzles: we would read the clues and dad would supply the word. Sometimes we helped him along. He really looked forward to the puzzles. By September, he was no longer able to concentrate long enough to do any more puzzles.
• Breakfasts at Panera Bread and dinners at Buca de Bepo Italian restaurant during the summer. These were next to the rehab nursing home near NorthPark mall. We would get him into his wheelchair and wheel him across the street to the restaurants. He enjoyed getting out and being with his sons.
• Sitting by his bed, holding his hand and talking with him.
• Final wheelchair ride on Thursday, September 25. He hadn't been out of bed for weeks. The nurses were so pleased to see him out of the room. We went and sat outside in the fresh air. It would be his last breath of outside air.



Final conversations


The Thursday before he died on Monday, I visited him at Presbyterian Village. I did not want to leave him as I knew he would soon be gone forever (I do not believe I will see him in heaven.) I could have stayed with one of my brothers that night but I chose to sleep right there in his room - on the floor. It was uncomfortable but it felt good to be there. I wanted to stay with him as long as I could. I believed we would not
have much more time together (he died 3 days later). And, even though I had violated the Village's overnight procedures, a couple of the attending nurses brought in a stack of blankets and pillows so we could make a more comfortable floor bed.
He was not very responsive and he was hallucinating a lot. This conversation was during the night:
Dad: Jim, I'm ready to go. (He was probly just thinking about
going somewhere in the car, but it startled me a bit.)
Jim: Dad, whenever you're ready, you can go, its okay.



This conversation was the next afternoon


Jim: Dad, I'm going to go back to Oklahoma.
Dad: Have you got everything you need?
Jim: Yes. Thank you for all you've done
(for giving me everything I need).
Dad: Oh, thank you, Jim, for all your help.
Call me when you get home.
Jim: I'll call you.
Dad: Come see me soon.
Jim: I will. I love you. Bye, dad.

When I left his room, I spent a few minutes in the lounge outside his room to regain my composure. I truly felt this would be the last time I would see him alive. I went back into the room to take one more look at my father. I whispered my love and thanks and said goodbye one last time.
I then walked out and quietly drove home to Oklahoma.

The next morning I wrote my brothers and told them that I felt it was time to let dad go. He deserved better than to live this way. Mom is gone, the house is gone, and, for all practical purposes, dad is gone, too.

On Monday morning, September 29, I got a phone call from my brother telling me to get back to Dallas as soon as I could. I flew back to Dallas to be with him when he took his last breath. At one time during his last hours, I was alone with him and we had our last talk. I again thanked him for his sacrifices and his love. I told him that I would always love him and always remember him. He squeezed one of my hands, kissed the other one that was stroking his head, and whispered, We love you.


There have been many times when I wish I could see him again or talk to him. I can't. Never again. But I am so glad I slept on the floor. That simple act gave me the satisfaction that I had done about all I could do to maximize our time together. It gives me joy that I treated him well and with the respect and love that he deserved. He had made many sacrifices so that I might have a better life. Much of what I am or have achieved is due to his influence.
Some of what I have learned by witnessing people close to me die:
• The fragility and uncertainty of life
• The need to rearrange priorities and adapt to circumstances beyond our control
• The need to appreciate health and life
• The desire to enjoy and cherish time with loved ones





Memorial service


There was a memorial service at Preston Hollow Presbyterian Church on Saturday, October 4th. Our family had joined this church in 1952 and dad had been very active; 20 years singing in the choir, Christmas pageants, theatrical productions, emeritus group, youth groups, and the voice of the church as announcer for the radio broadcasts of the Sunday services. There was a large crowd. A couple of family friends spoke eloquently and adoringly about dad (see below) and the minister read statements from each of us sons.

The inurnment with the family was immediately before the service in the Columbarium courtyard near the sanctuary (pic above). Dad's cremains were put into the same niche where mom's were placed on December 24, 2002. Each son placed two photographs into the niche, to be with them forever. Mom and dad are now together again.



A remembrance from a friend, Dave Lodwick


Thank you for asking me to speak for the men of the Men's Breakfast. Your dad was special to all of us.
The message that came to last Tuesday morning's Men's Breakfast (October 30) could hardly be called "completely unexpected", but, nonetheless, it drew a startled and audible gasp from the Early Birds breakfast group.
Jim Watson had been our friend and leader.
For years, Jim, Fuzzy Cox, and Hawkins Menefee had been the unofficial, but unquestioned, "executive committee" of the Men's Breakfast. They had sat together, collected the money, bought the food, recruited new attendees, planned the programs... whatever was required. For the past decade or so, Jim had been the one who called the breakfast group to order, asked for comments and jokes and sick reports and prayer requests and birthday and anniversary announcements, had led our singing, scheduled and introduced the programs, dismissed us. Jim had been the breakfast meeting leader.
Jim's family should know that the forty men at the breakfast last Tuesday stood as one, in prayer and in tribute to Jim Watson.
Before they did that, Jim's friends around the Tuesday morning breakfast tables wanted to recall some cherished Jim Watson stories.
One colleague recounted how Jim had been such an important part of the international success of the renowned petroleum consulting firm of DeGolyer and MacNaughton. Jim had traveled the world over to consult with governments and businesses. He had done that with outstanding professional knowledge and skill and with unusual personal grace and integrity.
Others recalled how Jim had kept meticulous records of all of his hundreds of trips. He had a record of where he had gone, when, and, even how many miles were involved. Can you imagine the discipline it took to do that? When that story was recounted, another held up the notebook that Jim had kept at the Early Birds breakfasts. This was an attendance record for each of the Tuesdays since 1983. Each Tuesday, without fanfare, indeed without awareness of the men there, Jim recorded who attended the breakfast. That way, he could call, or ask someone to call, those who might be among the missing. Discipline.
A favorite story about Jim among the men is that he was a confidant and recurrent house guest of J. Paul Getty. If ever there was a tribute to an oil man's professional skill and his personal discipline and integrity, this would be one. Jim, for more than 20 years, was the trusted friend of the world's most famous oil man, a man who trusted few men.
And, you know, Jim might have been a career professional musician. Even that was important to the breakfast meetings. The men at Tuesday breakfasts are real life heroes, business, civic, and church leaders, but few can sing. Jim could. Each week, with perfect pitch and appropriate tempo, he started and led us through a hymn. I was so amazed by this skill that I spoke to him about it. That's when he told me that he had considered a professional music career. It's an uncommon combination of skills - musician and engineer.
But, then, Jim was an uncommon man. A man's man. Big, strong, deep voiced, professional, smart, honest, plain spoken, family man, committed Christian.
Most Tuesdays, Jim ceded the closing to Blair (church minister). But when Blair could not be there, Jim invariably would close the meeting by saying, "Let's stand and pray the Lord's Prayer and prepare to meet the day." That statement told about Jim. Able as he was, he looked for God's help in meeting the challenges of the day.





A brief bio of James W. Watson


From information by Steve Watson and Joe Josephson

James Webster Watson traveled around the world 66 times "from the Yakutsk to the Strait of Magellan; from the Outback to the Middle East to India; from the jungles of Brazil to the top of the world to the Sahara desert." He traveled in 76 countries, flew over 900 flights on 52 airlines, and traveled about 2 million miles - the equivalent of about 80 trips around the world or over 3 round trips to the moon.

Jim Watson was born July 6, 1917 in Madison, Wisconsin. His parents were Professor James W. Watson originally from La Crosse Wisconsin and Ethel Churchill Watson originally from Monroe Wisconsin. They were graduates of the University of Wisconsin, his grandmother graduated from UW in 1881, and his great great aunt was in the first class for women in 1864. Jim played a few sports in high school, but his real love was music. From 1935 to 1939 he played saxophone, clarinet, and oboe in the Madison Civic Symphony Orchestra, the University of Wisconsin Concert Band, and several dance orchestras. He considered a career in music but majored in Mining and Metallurgical Engineering, graduating in 1939. He wanted to go into the mining profession, but unfortunately nobody was interviewing that year. Shell Oil Company came to campus and he interviewed with them. About a week later, he got a job offer in Houston. He joined Shell Oil Company on July 10, 1939 and spent two years in training which took him to Hobbs New Mexico, Midland Texas, Louisiana and Arkansas. He then became a subsurface geologist for Shell throughout southern Louisiana.

In Houma, Louisiana on May 16, 1942, Jim married Lorraine Remmel who lived at the same address, but two streets over. They had known each other since childhood, and were high school and college sweethearts. They celebrated their 60th wedding anniversary in May, 2002, 8 months before Lorraine's death on December 19, 2002 (link). He and mother really enjoyed raising their three sons, traveling, playing bridge, and musical theater. They had season tickets to the Dallas Summer Musicals since 1952. They attended 274 musicals plus 80 other musicals in New York City, Moscow, Dublin, London, Fort Worth, Houston, Garland, and Eureka Springs.

Jim and Lorraine had their first child, William Remmel in March of 1945. They lived in the bayous of Louisiana and had to go to Orange, Texas for Bill's delivery. The next son, Stephen Bruce, was born in Lake Charles, Louisiana, on August 26, 1947. The third son, James Robert was born on July 27, 1950, in New Orleans. All three sons were born in cities on US Highway 90 along the Gulf coast.

In December of 1951, Jim got a call from a friend who had recently joined DeGolyer and McNaughton in Dallas, the premier petroleum consultant firm in the world. "They pioneered the petroleum consulting business. They were the first to convince bankers that loans could be successfully made based on the oil reserves and potential of oil fields." Clients included Mobil Oil, Getty Oil, Amoco, and individuals who bought or inherited oil properties. Watson said, "Its our job, as a third party, to evaluate the oil potential of a given property. D&M is not only the largest in the world, but also the most respected." He always said it took him all of 15 seconds to respond to that call with, "Yes, I'll be there." So January 1, 1952, he joined D&M and moved to Dallas. He knew it was going to be a great job, but he wasn't quite sure what lay ahead. Two weeks later, he was asked to go to Alaska where he was initiated into the Top of the World Club and had to eat muktuk (whale blubber), which he didn't like at all. Following Alaska, he went to Saudi Arabia. He came back and told mother, "I think I am going to have an interesting and exciting career ahead of me - I think this thing's gonna take me all over." That's exactly what his job in the International Division of D&M did. That first year, he traveled 57,000 miles and took 44 flights. His work took him to all parts of the world; during his career, he went to Algeria 35 times, Spain over 30 times, Russia 5 times, every single country in South America except the Guineas, and every country in Europe. He dined with Heads of States, Government Officials, Sheiks, and became a trusted friend to John Paul Getty, who was then the world's richest man.

Jim and Lorraine always liked South America, especially Argentina. He had projects that took him all through Brazil and into the Amazon jungle. He consulted on the first wildcatter well in Uruguay. In Mexico, he had a long-term relationship with PEMEX, the national oil company. But his favorite country was Austria. "Where else can you get into a taxi and listen to classical music?" He loved the food, the hospitality and the music throughout Austria, especially Vienna, which was his favorite city. One of his proudest accomplishments concerned an oil field that was jointly owned by Czechoslovakia and Austria. They had a dispute over how much each country could drill. They hired Jim Watson to help negotiate and settle the disagreement. He recommended a solution that both governments accepted. In Prague Czechoslovakia, 1968, he and mother woke up one morning and looked out their window to see the Russian tanks come in as they invaded the city. They couldn't get out of there for a few days. His most exciting trip was three weeks at the Yakutsk River in Siberia. He was always fascinated by the people of Russia in the 1960s and 70s. He saw women with backbreaking jobs and very few luxury items. They had no TVs, cars, nor phones and people would drink Vodka at night to drown their sorrows. He did enjoy the culture of Russia. He saw many plays, musicals, and the ballet, and he loved Red Square, and the "step" in the changing of the guard.

His relationship with John Paul Getty: Aminol was doing a joint venture with Getty Oil in the Middle East and he had a meeting with Aminol officials in New York in the early 1950s. They needed to get Getty to go along with it, so he said, "I'll just call him." He called him J. Paul and got a meeting with him, and that was the start of a long personal relationship. He had a standing invitation to stay at Sutton Place or Paul's apartments in Rome and Paris whenever he was in Europe, which he did often. Paul commented that he was one of the very few people he trusted. Getty was a contributing editor to Playboy Magazine. He threw a big party for Hugh Hefner in London and invited dad to attend. Sterling Moss and Ringo Starr were there, and he sat right next to Ringo at his table. This was in the late 1960s and son Jim was playing the drums at the time, so he got Ringo Starr to sign an autograph for him. Mother and he had dinner with Getty and mother fed Getty's dog with food from the table. He has about five or six books on Getty at home; many of them are autographed. He saw Getty on a return trip home from Europe, and shortly thereafter Getty passed away. He thinks that he was probably one of the last people to see J. Paul Getty alive.

Jim Watson retired from D&M as Senior Vice President, International Division, in 1982. In 1983 he established Watson Energy Consultants, Inc. which continued to function until his death. He stayed active with bridge, writing, church activities, and travel. He and mother went on many ocean cruises. They'd select a cruise based upon cities he hadn't been to. Some of the cities that they visited were Helsinki, Leningrad, Nanjing, Karachi, Tbilisi, Nairobi, Beijing, Islamabad, five cities in central Africa, Athens, Tel Aviv - they filled out the globe with anyplace that he had not gone on his business travels.

He was active in Boy Scouts and the PTA. At Preston Hollow Presbyterian Church he served as Elder, sang in the choir for 20 years, was active in the Emeritus Group, led the Early Birds breakfast group since 1993, and was involved in the radio broadcasts from PHPC since 1990. He was an active member of the Dallas Petroleum Club, SIPES, Dallas Geological Society, Petroleum Engineers Club, NOMADS, Dutch Treat Wildcatters and North Dallas Golden K Kiwanis Club where he served as President 1996-1997. He was also a long time member of The American Association of Petroleum Geologists, American Petroleum Institute, and the Engineers Club of Dallas. He was an Associate Fellow of the Institute of Petroleum in England.

He was preceded in death by his wife of 60 years, Lorraine, who passed away in December, 2002, and by brothers Charles, Robert, and Richard. He is survived by sons Bill and his wife Debbie of Garland; Steve and his wife Sandy of Dallas and Professor Jim Watson of Edmond, Oklahoma; grandchildren Allison, Eric, Jimmy and Tracy; and sisters-in-law June Watson of Elm Grove, Wisconsin, and Gladys Watson of San Juan Capistrano, California.

Final emails
Link to mom's story
Thoughts on grieving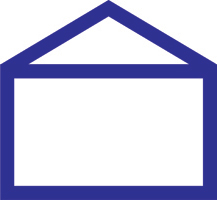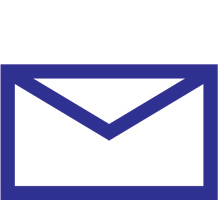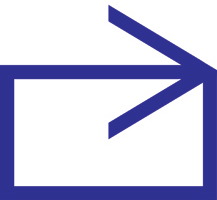 www.jamesrobertwatson.com/dad.html