The site before and after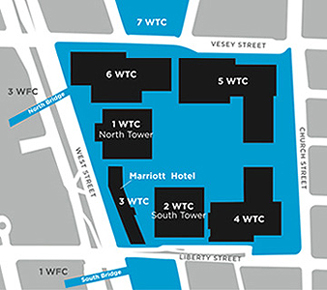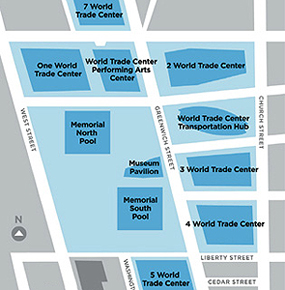 Several years ago I viewed the models submitted by the 8 finalists in the 9/11 National Memorial design competition. I concluded that only one had merit, only one captured both the emotion and the historic site. It was this one by Michael Arad. The design is successful because it pays homage to the historic site by placing the fountains in the footprints of the towers. There is an obligation to respect and acknowledge the historic site by denoting where the towers stood. The fountain water is cleansing and purifying. There are places to sit and contemplate.


The view above was taken from the terrace of the new downtown W Hotel.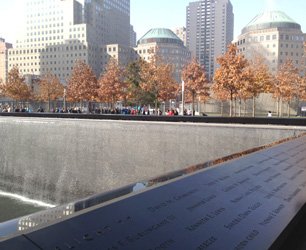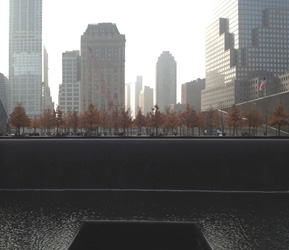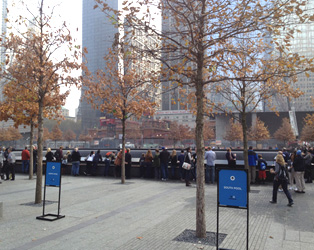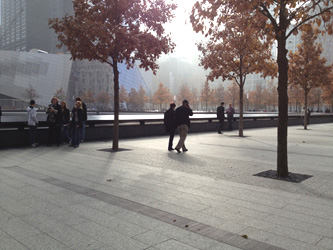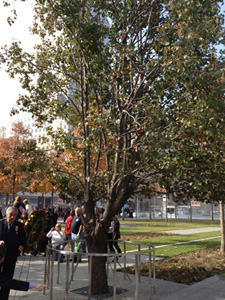 The Survivor Tree, that was in the WTC Plaza, nurtured for the past 10 years, and returned to the site. Two of the tower's beams that will be displayed in the Memorial Visitor's Center when it opens on September 11, 2012. A view towards the World Financial Center and Goldman Sachs.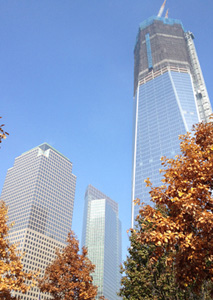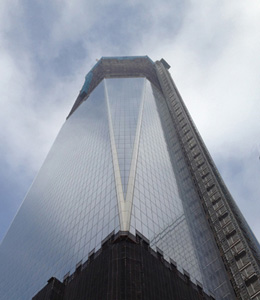 One World Trade Center rising up to become the tallest building in the country.



The President of Portugal paid an official visit to the site. Carlos da Costa, a citizen of Portugal, died in the attack. The President dedicated a wreath at the Survivor tree and then he and his entourage toured the Memorial and made a rubbing of the engraved name of Senor da Costa.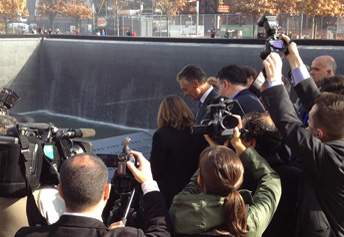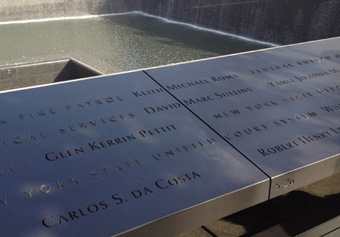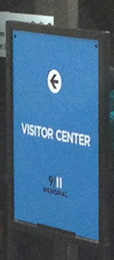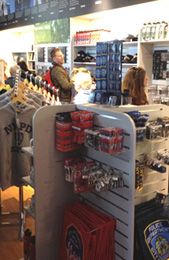 Upon exiting the Memorial, the crowds are channeled by the Visitor's Center which is primarily a gift shop. A gift shop to buy souvenirs resulting from a huge tragedy. That really is the American way.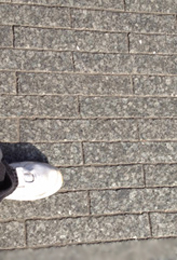 Above right: my toe is on the cobblestone that I sponsored to help raise money to build the memorial. To avoid taking attention away from the inscribed victim's names, the cobblestones are not engraved. There are computer kiosks, website, and phone app that allow one to look up locations of cobblestone sponsor names.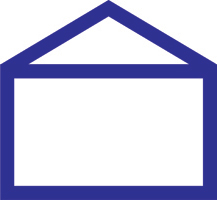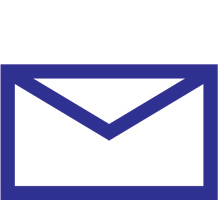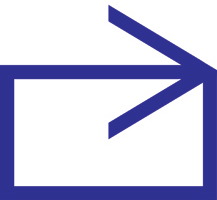 www.jamesrobertwatson.com/911memorial.html